Home
Decorate your home with custom acrylic prints and custom prints on metal. This is an excellent way to preserve memories for many years to come. With our acrylic and metal prints you can create something truly unique that expresses anything you desire. Family photos on glass acrylic prints  are a common choice for the home. You can even create a collage with them. Acrylic prints and metal prints are affordable and elegant, not to mention easy to hang. With the float frame option, they hang just like paintings. Anyone can do it. You can go with small or large prints at home, depending on the aesthetic you desire. Small is more common for family photos but we often produce large acrylic prints for the home as well. Large acrylics look great above a fireplace, mantel, or couch. We produce large prints on metal as well. The options are endless and allow you to be creative when designing your home.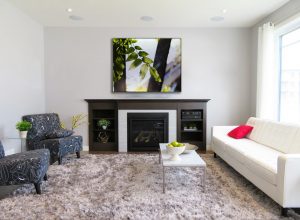 What are Acrylic Prints?
Acrylic prints look exactly like glass prints but are more durable. We print your image directly onto the back of the acrylic. We are the experts in producing hd acrylic prints. For this reason, we offer the best acrylic prints on the market
Can You Make Acrylic Prints from Photos?
Yes, we can! Custom acrylic prints are a great way to preserve photos. 
Can You Make Photo Prints on Metal?
Yes, we can! Picture prints on metal look amazing, especially on white metal. 
What if my images aren't high quality?
We have software to enlarge images. However, if the image doesn't work at the size you want, we will let you know. If the image isn't high quality, you might just have to produce it at a small size. 
What is the order process like?
Ordering acrylic and metal prints online is simple. Just select your size and style, upload your photo, and head to checkout. For custom sizes, or if you have any questions before ordering, you can call or email us. We produce prints in 5-6 business days and shipping takes 2-3 days.
How do I know what size to order?
You can use the cropper tool on our website to determine size. For example, if you want a 32×24, but aren't sure if this size will work with your image, you can check using the cropper. 
How do I hang the product?
We recommend the float frame for an at home installation. It hangs just like a painting. 
How do I know which medium is best for me?
Custom acrylic prints and metal prints are the best choice for home. We produce high quality rather than cheap acrylic prints, but our price points are extremely competitive. You will receive a beautiful product that you will be excited to show off, without having to break the bank. 
Office
Jazz up the office with art prints on metal and acrylic. With luminous color, this is a great way to make the office a happy place. Positive and bright colors will be enjoyed by all. Acrylic prints are an easy way to create a theme in the office. We specialize in producing large format acrylic prints and large metal prints which is a popular choice in the office. The best part is that there are millions of images to choose from. You can go to websites where you can either pay for images or download them for free. Shutterstock is the go-to for paid images and Unsplash is a great choice for free images. You can use the search engine on these websites to browse images. You can also check out our image gallery for inspiration. When ready, send us your ideas. You can also send us photos of the office and we can help to determine what sizes will work best in the space.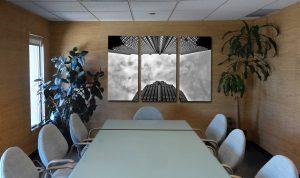 Do you work with designers?
Yes, and we even offer a discount to the promarket. 
Why go with acrylic photo prints  and metal prints instead of posters?
Acrylic and metal are high quality, and this is evident in their appearance. If you want a chic and modern office space, then acrylic and metal prints are the absolute way to go. Posters are simply not as vibrant or eye catching. 
Storefront or retail space
Custom acrylic prints and custom metal prints are an obvious choice. They will not damage or fade in direct sunlight and are extremely durable. The standoff display option securely attaches acrylic to the wall and prevents theft. If you want to really stand out, go with the backlit acrylic or backlit fabric. LED light shines through these to create a product that quite literally glows. The unique thing about backlit fabric is that the fabric is interchangeable. You can easily change out the fabric at anytime / swap for a new image. This is a great way to keep things fresh and interesting. We also offer face mounted acrylic prints, which are high quality and show stopping in their appearance.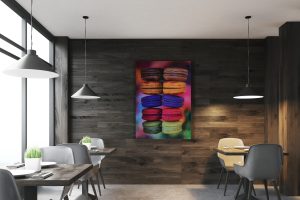 How long does the LED light last?
The lifespan of the LED light is 50,000 hours and you can turn it on and off using the switch. That means that if you were to run the light for 8 hours per day, it would last for more than 17 years.
How durable are your products?
Extremely durable. All of our products are suitable for high traffic areas.