Sublimation occurs when a substance changes directly from a solid to gas phase, without going through the intermediate liquid phase.
We begin by printing your image onto transfer paper, and adhering it directly to aluminum. We use a special sublimation dye, specifically created to undergo this unique process. Not only that, we have specially engineered software, to ensure color perfection.
In a custom press, we heat the transfer paper and aluminium to an extremely high temperature. This process turns the dyes from the transfer paper into gas, which are then pressed into the aluminium. The vibrant dye infuses beneath the surface of the aluminum and solidifies to create a permanent image. Metal sublimation prints are among the longest lasting printing methods on the market, not to mention scratch and weather resistant.
The final product boasts a glistening surface and fantastic color range. Metal sublimation prints are ideal for landscape photos, seascape photos, and any image that deserves extra luminosity.
I refer to the metal sublimation as "The print on steroids ''
Float Option
A back frame is glued to the back of your print to
float it off the wall by 3/4″ of an inch.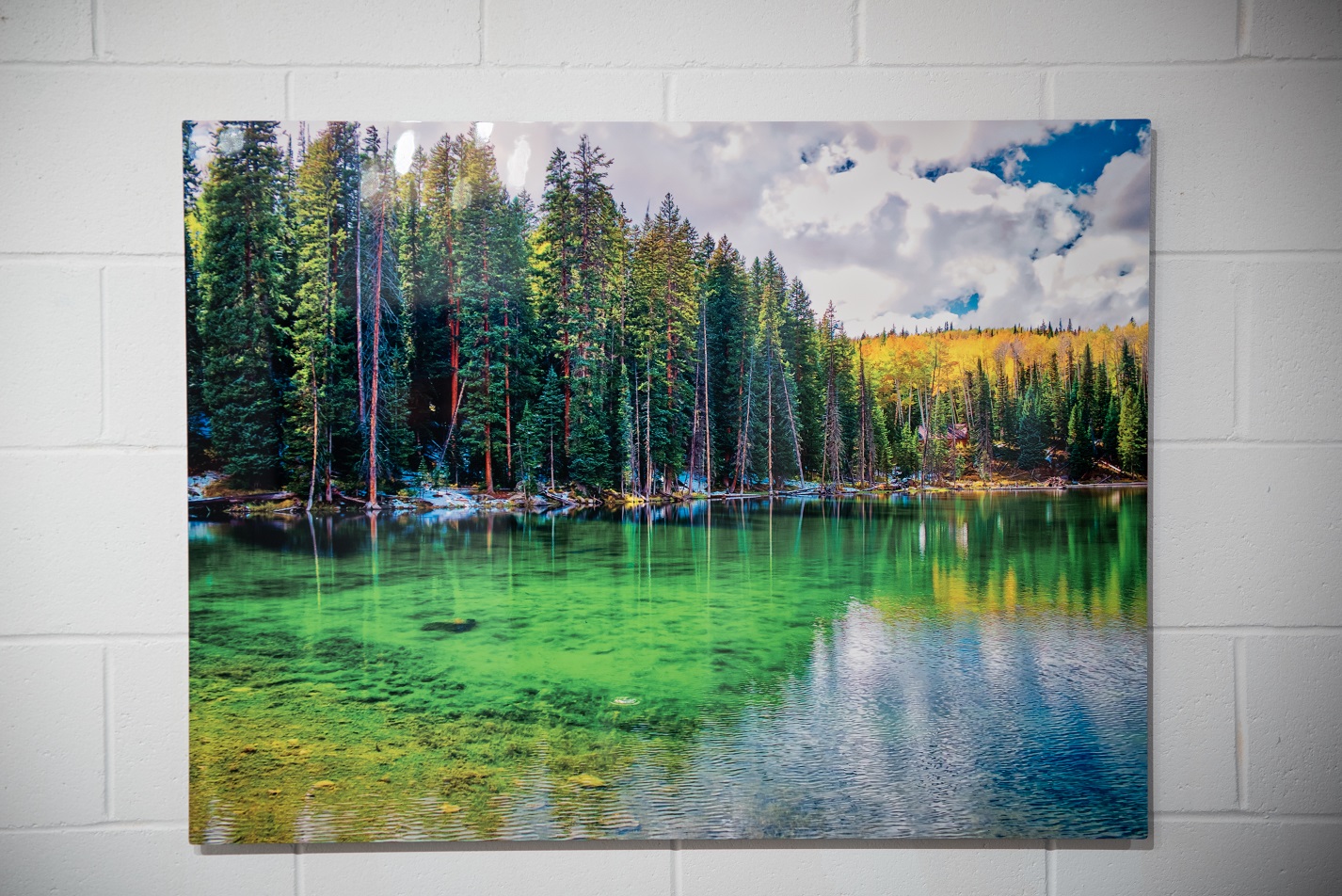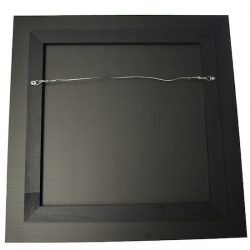 Frame Option
Your metal print lies within
a 1.5″ inch black float frame.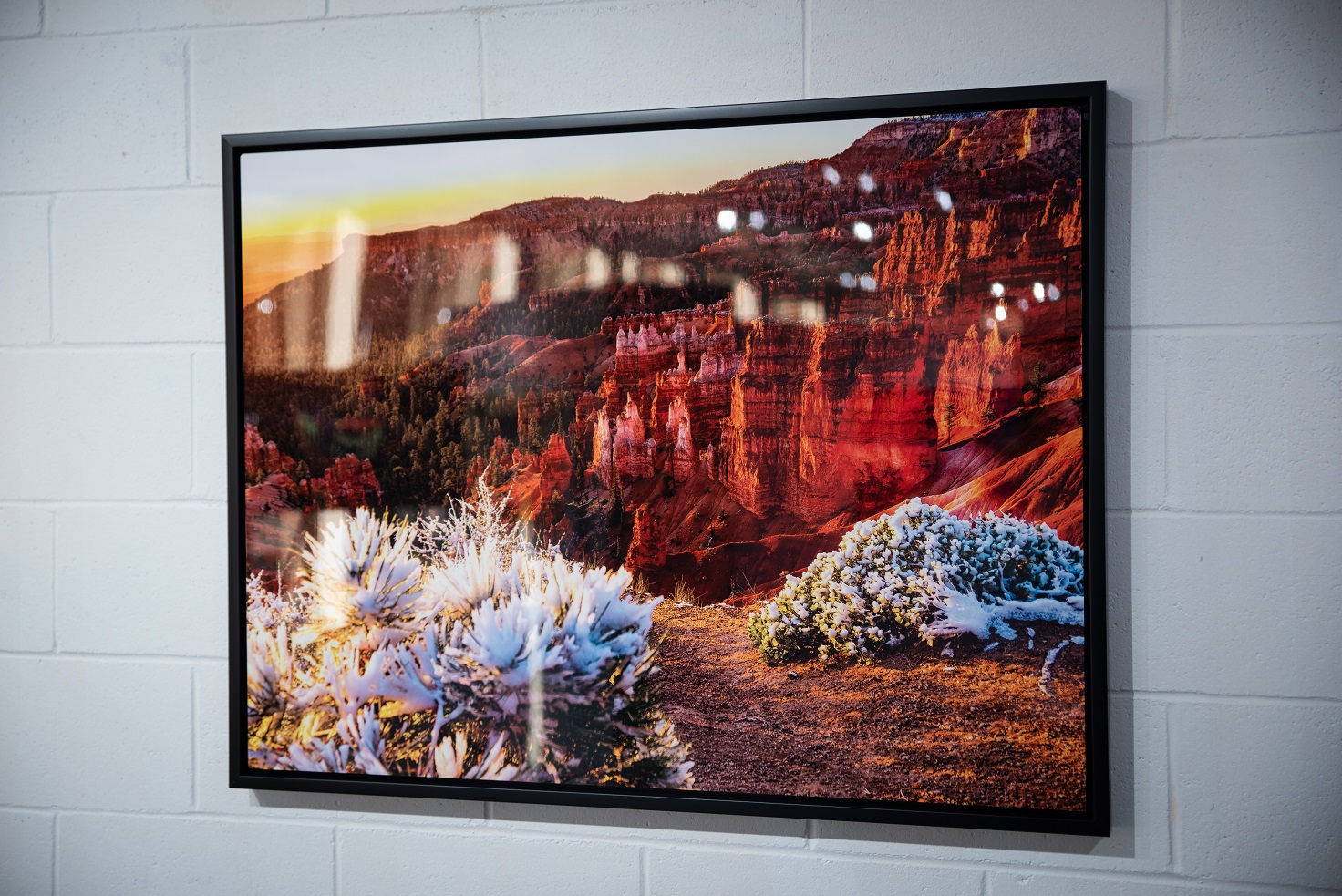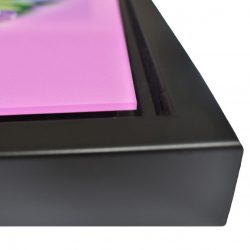 What makes metal sublimation prints special?
With our standard acrylic and metal prints, we print directly onto the surface of our substrate.  Our metal sublimation prints undergo a heat process in which special dyes are transformed into gas and pressed into aluminium. The heat and pressure solidify the dye to create a permanent and long-lasting image. The dye is a part of the metal itself, rather than being on the surface.
What is unique about the appearance of sublimation prints?
The end results is a glossy and almost wet-looking panel. The vast range of vibrant colors unite to create a masterpiece.
What is the largest size you can produce?
Currently, we can create metal sublimation prints that are up to 40"x60".
How thick is the panel?
The panel is 3/16" thick.
Can you create custom sizes?
Unfortunately, we cannot offer custom sizes in this medium at this time.
Can you create custom shapes?
Unfortunately, we cannot offer custom shapes in this medium at this time.
Can you produce metal sublimation prints in multiple panels?
Absolutely. We can split your image into multiple panels. Get in touch for a free consulation.
What display option are available?
We offer the float off the wall option and the float frame option for our metal sublimation prints.
What is the most popular display option?
The float off the wall option.
Where can I display metal prints?
Homes, offices, hospitals, institutions, trade shows, airports, hotels. Anywhere there is wall space, really!
Can you put the metal sublimation panel in a bathroom exposed to water?
Yes!
How do I find an image to use for my metal sublimation print?
There are many sites that offer free images. You can find free images on Pixabay and Unsplash. There are also many sites where you can purchase images for a reasonable price. Shutterstock is a paying site which is user friendly. When you find an image you like, send us a message through our consultation section with the image number.
Is the metal sublimated print scratchproof?
Yes! The image is virtually scratchproof, as the ink is infused directly into the surface of the metal.
Can I display my metal sublimation print outdoors?
Yes! The panels can survive the harshest weather conditions.
How do I know how to select the best size for my image when ordering my metal sublimation print?
Easy. After you download your image on our website, you can use our crop tool to crop to your desired size.
How do I know the color of my Acrylic Lite will match the image I see on my monitor?
Every printer and monitor see an image differently. In most cases, the color printed will be accurate and exceed your expectations.  If you want an exact color match you need to send us a physical copy to match with, however 95% of our customers do not take this route.
How long will it take for me to receive my metal sublimation print?
It takes 5-7 working days for us to produce your print, and with larger panels, it can take a few extra days. It then takes an additional 2-3 days for you to receive by courier
What type of file should I send to create my metal sublimation print?
You can use JPEG, TIF, PDF and EPS files. If the downloader on our site is slow because of the file size, you can send through  https://bigacrylic.wetransfer.com/
What happens if my metal sublimation print arrives broken?
We package the metal sublimation prints beyond expectations so that it arrives without damage. In the event that damage does occur during shipping, just email us a photo of the breakage and we will redo your order.