Custom Art Prints for your Home, Office, or Storefront
We offer a vast selection of modern materials to print your photographs on. Choose from Acrylic, Acrylic Lite, Metal, or Fabric to give your wall a zealous expression.
It can be a challenging endeavour, we understand, which is why we are here to guide you through the process of determining size and what medium will work best given your image. Still having trouble deciding? Let us know and we will work it out together!
At Big Acrylic, we are passionate about what we do, both big and small, and will provide every client the proper attention for their project. Hence why we are available 7 days a week for all inquiries and purchases.
Do not hesitate and call today 1-877-234-4466.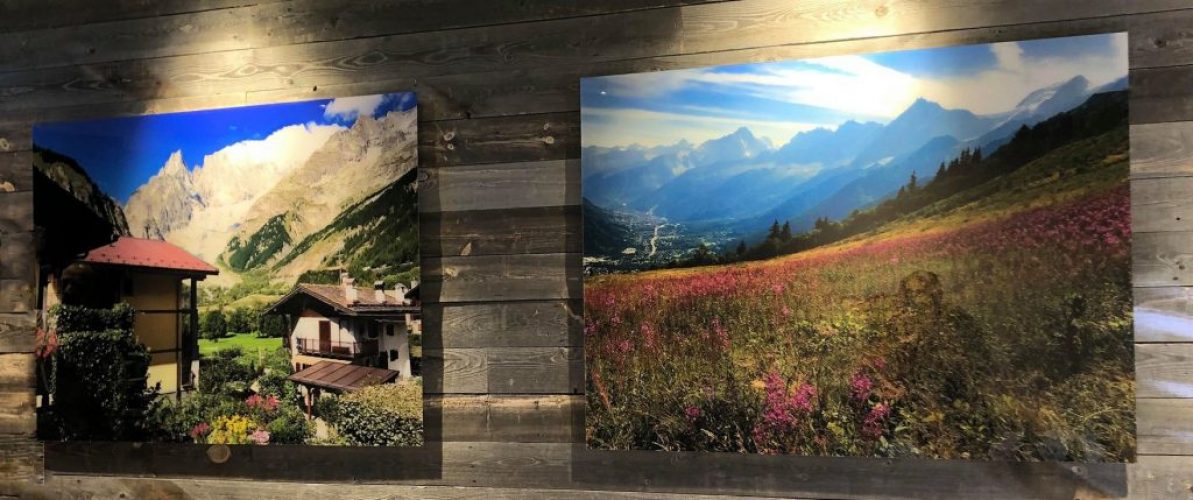 Decorate your home with custom acrylic prints and custom prints on metal. This is an excellent way to preserve memories for many years to come. With our acrylic and metal prints you can create something truly unique that expresses anything you desire. Family photos on glass acrylic prints  are a common choice for the home. You can even create a collage with them. Acrylic prints and metal prints are affordable and elegant, not to mention easy to hang. With the float frame option, they hang just like paintings. Anyone can do it. You can go with small or large prints at home, depending on the aesthetic you desire. Small is more common for family photos but we often produce large acrylic prints for the home as well. Large acrylics look great above a fireplace, mantel, or couch. We produce large prints on metal as well. The options are endless and allow you to be creative when designing your home. 
Common Questions for Home Prints
Acrylic prints look exactly like glass prints but are more durable. We print your image directly onto the back of the acrylic.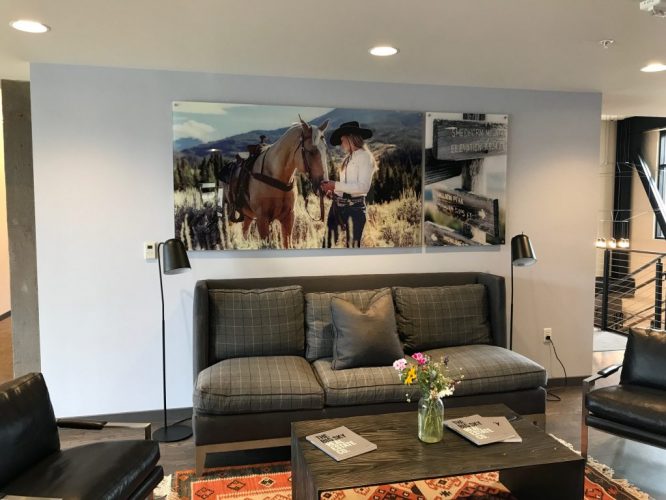 Jazz up the office with art prints on metal and acrylic. With luminous color, this is a great way to make the office a happy place. Positive and bright colors will be enjoyed by all. Acrylic prints are an easy way to create a theme in the office. We specialize in producing large format acrylic prints and large metal prints which is a popular choice in the office. The best part is that there are millions of images to choose from. You can go to websites where you can either pay for images or download them for free. Shutterstock is the go-to for paid images and Unsplash is a great choice for free images. You can use the search engine on these websites to browse images. You can also check out our image gallery for inspiration. When ready, send us your ideas. You can also send us photos of the office and we can help to determine what sizes will work best in the space. 
Common Questions for Office Prints
We have software to enlarge images. However, if the image doesn't work at the size you want, we will let you know. If the image isn't high quality, you might just have to produce it at a small size.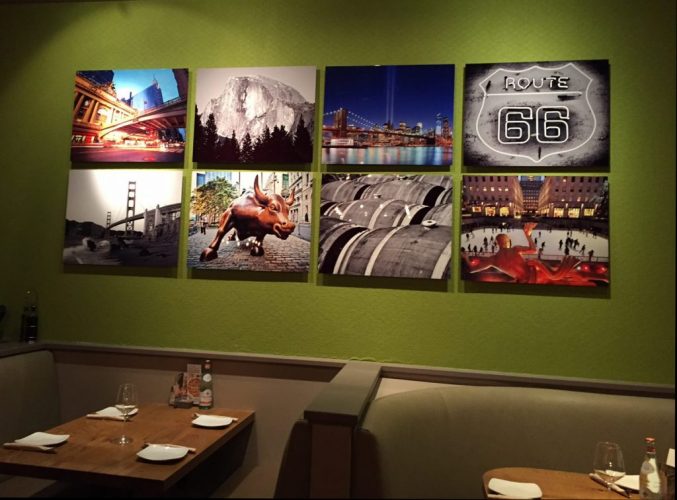 Custom acrylic prints and custom metal prints are an obvious choice. They will not damage or fade in direct sunlight and are extremely durable. The standoff display option securely attaches acrylic to the wall and prevents theft. If you want to really stand out, go with the backlit acrylic or backlit fabric. LED light shines through these to create a product that quite literally glows. The unique thing about backlit fabric is that the fabric is interchangeable. You can easily change out the fabric at anytime / swap for a new image. This is a great way to keep things fresh and interesting. We also offer face mounted acrylic prints, which are high quality and show stopping in their appearance. 
Common Questions for Storefront Prints
Extremely durable. All of our products are suitable for high traffic areas.