There are various file increasing software that enables you to increase file sizes of images. Some of these programs listed below may offer you a solution to what you are trying to achieve. Each has their own unique secret sauce.
The Programs
Adobe Photoshop – This premier image editing software effortlessly enhances an image's DPI using its "Image Size" feature.
GIMP – This complimentary open-source image editor improves DPI utilizing the "Scale Image" functionality.
IrfanView – A sleek image viewer and editor that elevates DPI through the "Image" menu and "Resize/Resample" option.
Paint.NET – Intuitive, free image editing software that boosts DPI via the "Image" menu and "Resize" feature.
FastStone Image Viewer – A versatile editor and image viewer that augments DPI using the "Edit" menu and "Resize/Resample" option.
Inkscape – This open-source vector graphics editor capably improves DPI with the "Export Bitmap" feature.
CorelDRAW – A professional vector graphics editor adept at enhancing DPI using the "Bitmaps" option.
XnConvert – A batch image converter that increases the DPI of multiple images simultaneously with the "Actions" tab and "Resize" option.
ImageMagick – A command-line tool for image manipulation that escalates DPI using the "Resample" feature.
PhotoZoom Pro – Specialized commercial software for image resizing that raises DPI through advanced interpolation algorithms.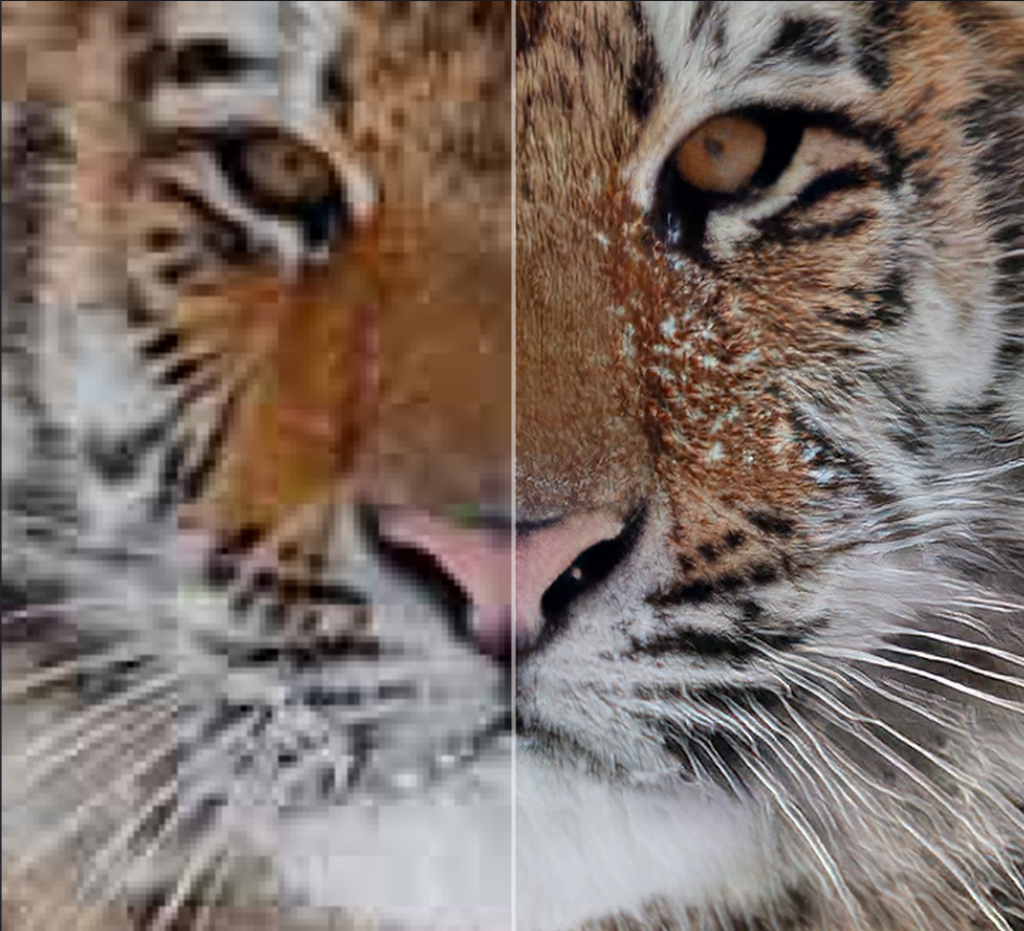 Here is a more detailed explanation of how some of the file increasing softwares work:
File increasing softwares employ multiple techniques to boost an image's DPI. Typically, this process entails resampling pixels to increase the dots per inch while preserving the image's physical size and maintaining its original intent.
Adobe Photoshop: Photoshop employs interpolation algorithms to resample image pixels and boost DPI. Various resampling options, such as "Bicubic Smoother" or "Bicubic Sharper," can be chosen based on the image content and desired outcome for enhanced quality and readability.
GIMP: GIMP employs various interpolation algorithms to enhance an image's DPI. Select from an array of resampling choices, like "Lanczos" or "Sinc," based on the image content and desired outcome..
IrfanView: IrfanView uses bilinear interpolation to resample the pixels of the image and increase the DPI. You can also choose to apply sharpening or smoothing filters to the image during the resampling process.
Paint.NET: By employing bicubic interpolation, Paint.NET refines the DPI through pixel resampling. It allows you to preserve the image's aspect ratio or adjust it according to your needs.
FastStone Image Viewer utilizes Lanczos interpolation for pixel resampling and DPI enhancement. Additionally, it offers the option to apply sharpening or noise reduction filters during the resampling procedure.
Inkscape: Inkscape transforms vector graphics into raster graphics upon exporting images in bitmap formats like PNG or JPEG. During this process, you can select the image resolution and DPI.
CorelDRAW: Using advanced interpolation algorithms, CorelDRAW resamples image pixels to effectively enhance the DPI. Choose options like "Bilinear," "Bicubic," or "Lanczos" depending on image content and desired outcomes..
XnConvert: Employing advanced interpolation algorithms, this tool effectively resamples multiple images pixels while increasing DPI. It provides diverse resampling options and filter application during the conversion process.
ImageMagick: With diverse interpolation algorithms, ImageMagick resamples an image's pixels to boost dpi. It provides multiple resampling options and allows filter selection during the conversion.
PhotoZoom Pro: Employing advanced interpolation algorithms (e.g., S-Spline or Benvista's proprietary technology), PhotoZoom Pro effectively resamples pixels and raises DPI. The software also adds filters, such  as noise reduction or artifact removal, throughout the process.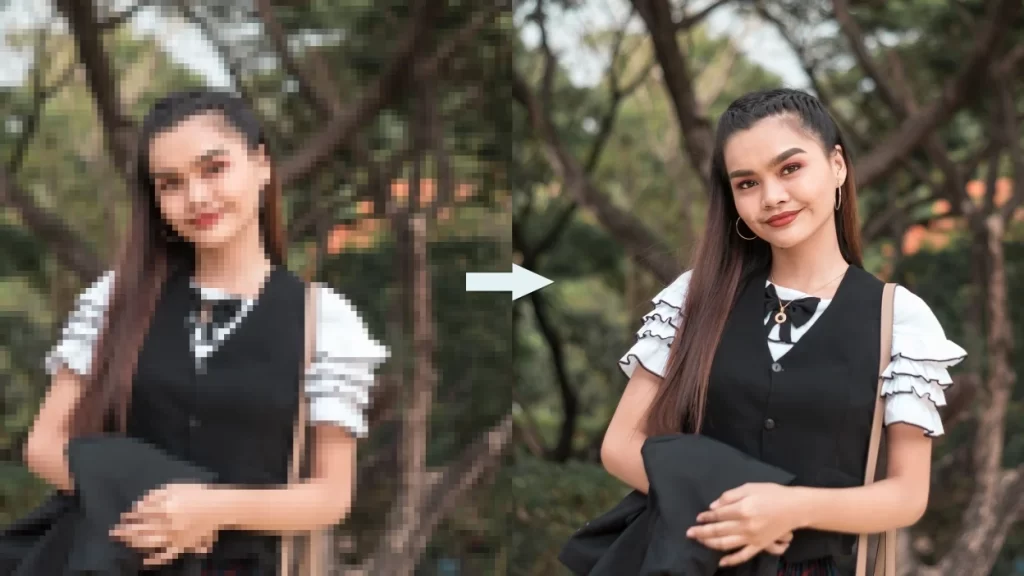 The Costs
The costs of the software I listed in my previous response vary depending on the software and the licensing options. Here's an overview of the costs for each software:
Adobe Photoshop: A paid software requiring an Adobe Creative Cloud subscription, starting at $20.99/month (single app) or $52.99/month (all apps).
GIMP: A free and open-source image editor, with the option to donate for supporting development.
IrfanView: A lightweight, complimentary image viewer and editor.
Paint.NET: A user-friendly, free software, offering donation support for ongoing development.
FastStone Image Viewer: A lightweight, free image viewer/editor.
Inkscape: A no-cost, open-source vector graphics editor.
CorelDRAW: A paid software with subscriptions from $249/year or a one-time payment of $499 for the full suite.
XnConvert: A free, open-source image conversion tool.
ImageMagick: A complimentary, open-source image editing software.
PhotoZoom Pro: A commercial software starting at $159 (Standard) or $349 (Pro), with a limited-time free trial