What is DSLR camera
A DSLR camera (Digital Single-Lens Reflex) is a type of digital camera that relies on a  mirror and prism system. This enables photographers to view and compose their photos through the  optical viewfinder. DSLR cameras are designed to offer high-quality images with advanced features to the pro and amateurs' alike. This makes them a popular choice among many photographers and serious hobbyists.
The main features of a DSLR camera include interchangeable lenses. Manual controls for adjusting  and shutter speed are also a cool feature.   The ability to shoot in RAW format for maximum flexibility in post-processing is a big advantage as well.  Many DSLR cameras have advanced autofocus systems and multiple shooting modes. This includes video as well.
DSLR cameras are typically more expensive and larger than compact cameras or mirrorless cameras . However.  they offer greater flexibility and control over the final image. They are commonly used for portrait, landscape, sports, and wildlife photography, among others.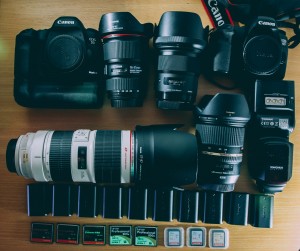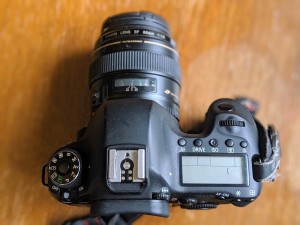 Features To Pay Attention To
Image Quality: DSLRs generally have larger sensors. This  allows for better image quality and low-light performance.
Interchangeable Lenses: With a DSLR, you can change lenses to suit different shooting situations and achieve different creative effects.
Manual Controls: DSLRs offer more manual controls over camera settings .This allows you to fine-tune your exposure, shutter speed, aperture, and more.
Durability: DSLRs are built to withstand rugged  wear and tear than many other types of cameras.
Speed: DSLRs have fast autofocus and burst shooting capabilities. making them possible to capture action shots or fast-moving subjects.
Flexibility: DSLRs can be used with  accessories. External flashes, battery grips, and remote triggers are some of the more popular ones
Customizability: DSLRs offer a wide range of customizability. This enables  you to create your own style
Viewfinder: DSLRs come with an optical viewfinder. This allows you to preview the scene you're shooting through the lens. Giving you a more accurate preview of your shot.
Battery Life: DSLRs typically have longer battery life when compared  to other  cameras. Enables  you to shoot for longer periods of time without needing to recharge.
Investment: DSLRs are often considered a long-term investment. They  can be costly however last for many years  for many years.  Upgraded with new lenses and accessories over time is probable to meet your photographic passions
    The Styles
DSLR cameras are a great choice if you wish to produce prints of your photos. Possibilities are endless. You can choose Canvas prints or a more upscale offer of Acrylic Prints or even Metal Prints.  The end results will be spectacular.
If you're a photographer
learn more
about how Big Acrylic can bring your images to life! ?