One of the most frequently asked questions in our Big Acrylic inbox is about our "wooden float frame" option. What do we mean when we say that an image "floats off the wall?"
The answer is pretty simple: a hidden frame.
The wooden float frame does not surround the image but remains hidden behind it to give distance between the image and the wall. The end result is the characteristic shadow that gives the acrylic image the "WOW Factor!" by adding depth and contrast to the colors in the image.
The wooden Float frame looks best on solid-color walls where the shadow onto the wall will add more depth to the image. A drab slab of wall can easily be jazzed up and made chic by the addition of a floating acrylic print.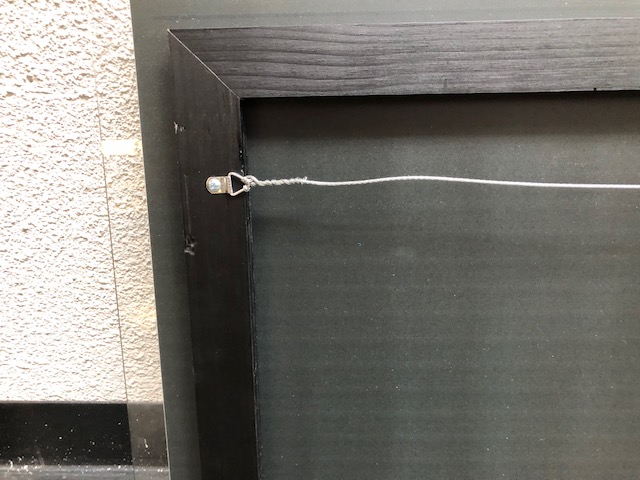 If you're looking for an alternative to the mass-produced wall art from Target, we've got you covered. Think of it this way, we can print literally (and we mean it) any image onto acrylic. The possibilities are endless. Get creative and show off your unique and personalized style! All of your guests will be impressed, and your home will be coveted by your friends.
Very Economical
Without the use of bulky or tacky frames, the acrylic option offers a sleek, minimalist option for showcasing your photographs. This option comes with a wire attached across the back of the frame. So, the image hangs exactly like a traditional picture frame without the extra costs of professional framing. The Float Option is a great cost-friendly idea for artists or photographers wanting to showcase their pieces on gallery walls.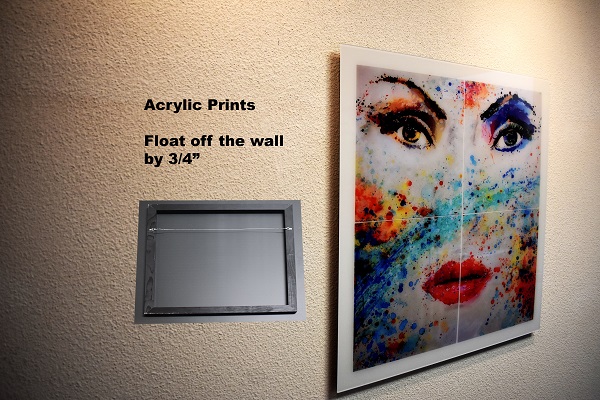 Another great advantage of the float wooden float frame is that you can do very large pieces in both the 1/8 acrylic thickness as well as 3/16 Acrylic thickness.  The Acrylic in large sizes is also light on the wall and very easy to hang.  It is possible to do a 80-60 inches acrylic panel in the float option printed on 1/8 Acrylic.  With larger sizes we recommend hanging directly onto the the side rivets without using the wire. Using the wire would cause to much drag on the acrylic and cause it to break.