Black & white photography capture a connection, beauty, and timelessness that I feel is unique and even inherent to the art. Moreover, I feel photographers who prefer this medium have a unique eye that hones in on "the mood" as opposed to "the image". It is because black and white photographs cause an emotional reaction in me that I consider them divine. I am immediately connected to the image as well as the photographer, even if for a brief moment.
Whenever I go to exhibitions that showcase these images, it seems like an emotional roller coaster. I laugh out loud to the images of happy, playing children. Then I discreetly dab my tears after looking at images of a Mother's pain and sadness. However, it is the magic and mystery of nature scenes that move me the most.
One day, I went to a photography studio in New York and saw a black and white image that made my head pop. It was a simple picture of an ocean but somehow, it seemed to be alive! I touched it, of course, and was surprised to feel a type of textured, cold metal. WOW! Lisa, the curator, promptly told me it was called "brushed metal", when I asked. However, I prefer calling it "super-duper amazing textured fancy metal." So take that, Lisa!
Anyways, after our terminology disagreement, Lisa directed me here to www.bigacrylic.com. The first images that caught my eye were two side by side images. One was of Jimi Hendrix and one of Biggie Smalls. These two could have been at the same event and had their pictures taken simultaneously!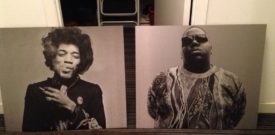 Then, I saw the panels showing ships at sea with a storm brewing. Panels are an amazingly artistic way to display large images.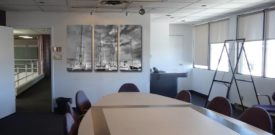 Is that Frank Sinatra with his blue eyes showing?! I really like that contrast and it gave me dozens of great ideas.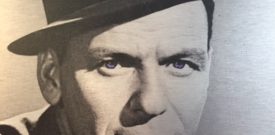 After perusing, I decided to call the number provided as I had some questions about shipping. Mark Alper, the owner, actually answered himself after the second ring! He went above and beyond my customer service expectations by answering all of my questions and providing printing size options I did not even think about. I offered to write this blog to show my appreciation for the time Mark spent with me.
So, for all you Lovers of black and white photography, you haven't seen anything until you've seen it on super-duper amazing textured fancy metal!!!
Snap on Friends!!!
Shana Seifert