You notice the brilliance the minute you walk in the room. The light, the depth, the size… feels, somehow, luxurious! You're unable to take your eyes off of it! It is a magnificent large metal print. You feel inspired.
Images printed on metal create a unique and unforgettable visual medium. They offer a thoroughly contemporary look. The feeling is both industrial and sophisticated. Unlike the shininess of acrylic prints, metal photo prints are matte. However, you can add a gloss varnish if you want your image to radiate with light!  When you leave areas in your photo white, you can see the contours of the brushed aluminum. Metal prints provide a depth of color that is great for when you want your image to grab the attention of the room.

That is the magic of a first impression. According to research, that moment plays a significant role in everything that comes after.
The Power of First Impressions
Amy Cuddy, a psychologist at the Harvard Business School, has been studying first impressions for more than a decade. What her team discovered is that 80% to 90% of people base their first impression on 2 main traits. These 2 traits are also the cornerstone of most business relationships:
Can I trust this person?
Can I respect this person's capabilities?
What we first see has the ability to colour our perceptions and greatly influence our behavior. And because first impressions are formed in seconds, research shows that they are very difficult to change. Thus, it becomes incredibly important for business people to seize and monetize the power of a first impression.
The Art of the First Impression: Large Metal Prints
Art plays a huge role in the psychology of first impressions. Moods are affected by colours and images. Therefore, the art we hang on our walls can be one of our best allies in creating impressions. Years of scientific research reveals that what we remember most are our first and last encounters. So, if you want to make a lasting impression on a client – go big! Large metal prints create a lasting effect.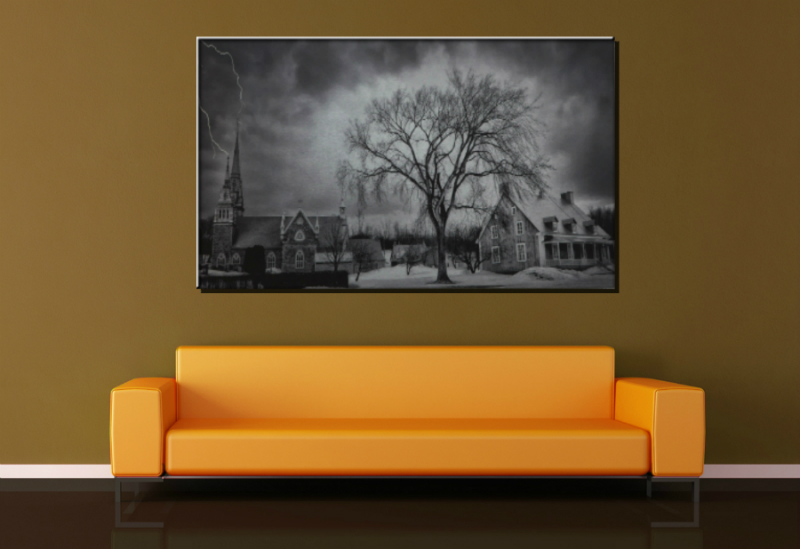 Choosing the Right Large Metal Print
You can choose between 2 choices of metal. The first is a rich brushed metal which is an aluminum panel with brushed contours. Leave areas of your photo clear or white and the brushed pattern stays in its organic form. Brushed metal can be seen through colors as well.  White metal prints are for those who don't want the brushed effect and who want the color white to be part of the photo. Colors pop on the white metal and unlike acrylic there is no shine. You can also choose to have a liquid varnish application that will make both the white and brushed metal look glossy.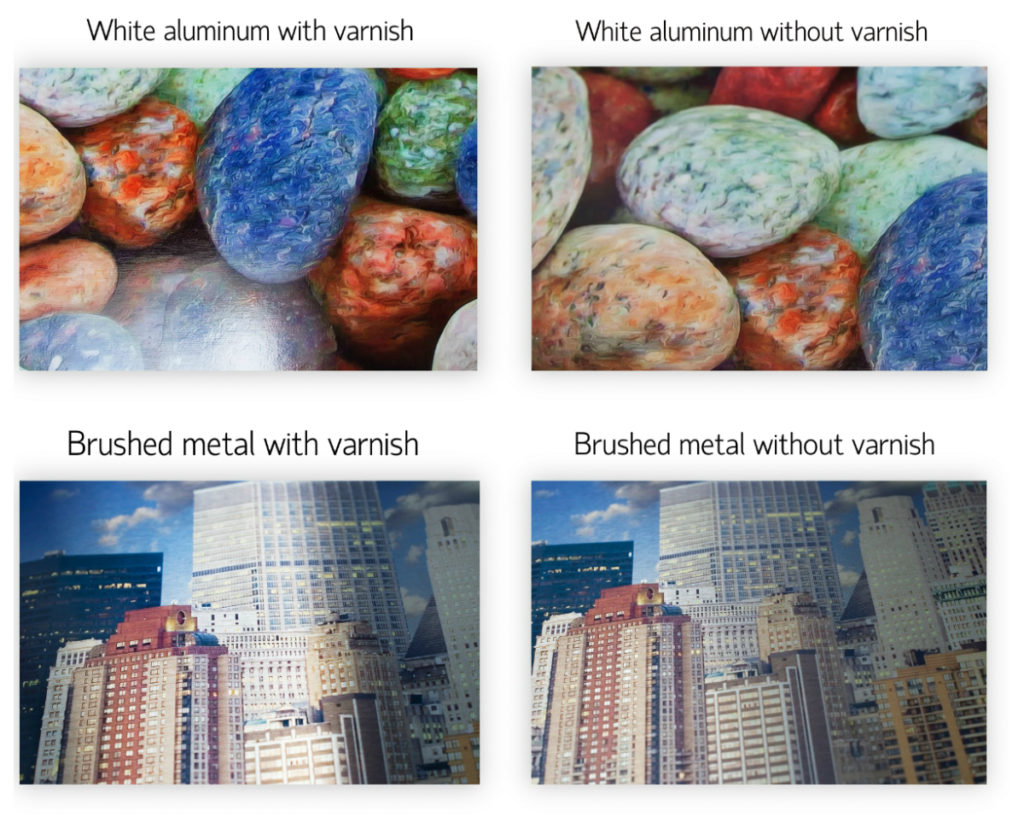 And unlike acrylic prints, metal is suitable for outside and can withstand the harshest of weather conditions. These prints  will not rust or tarnish!
For sizing and to see all of our options, please click on the link below:
Most business do not consider maximizing their potential for sales and work force productivity by focusing on office decor. Many offices consist of blank walls and uncomfortable florescent lighting. This creates an uninspiring environment.  The only art (if there is any) hangs in the board room. And those pieces are more often than not an afterthought. An economical way to ensure your employees and clients are never lacking inspiration is by re-vamping those blank walls with art intended to uplift moods and inspire creativity.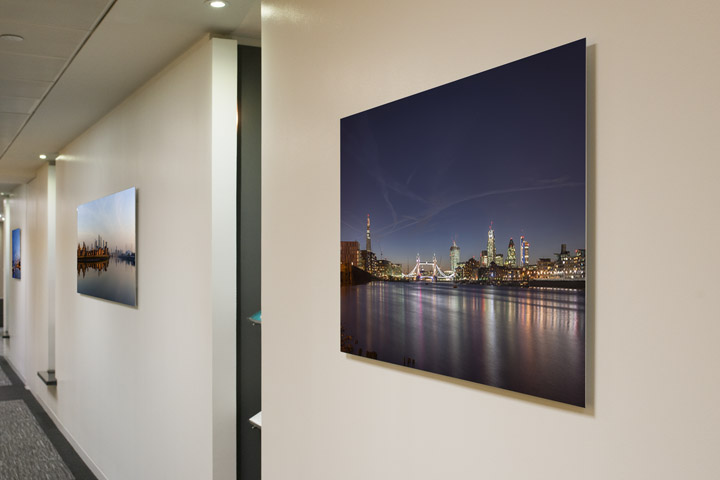 Bring back the charm and lasting influence of a positive first impression. Show your client and employees that you are worthy of their trust and respect, that you are capable and have the necessary eye to assess the big picture!