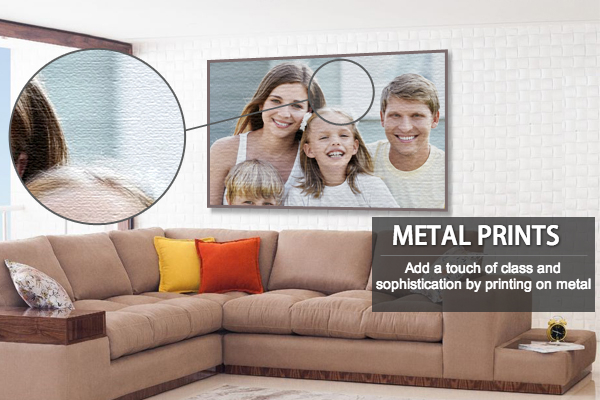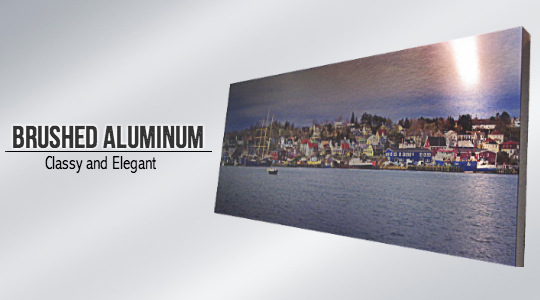 START HERE – SELECT SIZE
Below are our prices for a plain metal photo prints- our most economical option. You can learn more about our custom design and mounting options below.
Sizes
Product Info
Hanging Options
Free Services
Samples
FAQ
Testimonials
Metal Prints on Aluminum
Photographs printed on Aluminium offers a contemporary look and feel. Unlike the shininess our Acrylic prints offer, Metal photo prints exhibit a matted look. Leave areas in your photo white and see the contours of the brushed aluminum, very chic. This style suits both the professional, corporate and amateur markets. We are excited to create metal wall de core from your photos.
If you want a modern, medium to print on then photographs printed on Aluminium photo offers a real look of sophistication and elegance. We offer 2 choices of Metal prints. Both will create real objects of beauty.
The first is a rich brushed metal. An aluminium panel with brushed contours. Leave areas of your photo clear or white and the brushed pattern stays in its organic form . Brushed metal can be seen through colors as well.
Our new white metal prints are for those who don't want the brushed effect and who want the color white to be part of the photo. Colors pop on the white metal and unlike acrylic there is no shine.
You can also choose to have a liquid varnish application that will make both the White and Brushed metal look glossy. Gloss available in all sizes. You can read more about the glossy metal prints
---
.
Materials
Our Metal panels are printed on Dibond. Dibond is constructed by polyethylene in the middle with aluminum panels on the outside. The end result is a rigid 3/16th substrate that is durable and transforms digital photos. Unlike acrylic prints you can display metal prints outside in the harshest weather conditions.
We offer 5 different display and hanging options for look and price points. Try our proprietary Metal box style and have the ability to wrap the image around the sides much like a painting. Metal prints can be as large as 48-96". We can also do special shapes as well.
---
Services
We are passionate about printing on metal and take on each project like it was for our own home.We encourage you to call if you have questions or if you are intimidated to order online.
We respond to emails promptly 7 days a week.
Email us at info@bigacrylic.com or call us 1 (877) 234-4466.
We offer a number of customization, hanging and display options with each of our products.
---
White Metal or Brushed Aluminum
White Metal is a new offering at Big Acrylic. The colors really pop off the panel and offer an enhanced contrast ratio.
---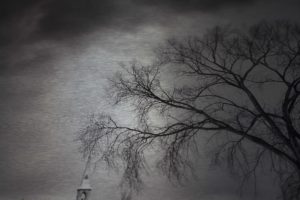 Brushed Aluminium
Brushed Aluminum has a brushed pattern. Areas of your photos left white will show as brushed. Other colours will show with a brushed undertone. A matted look.

---
Flat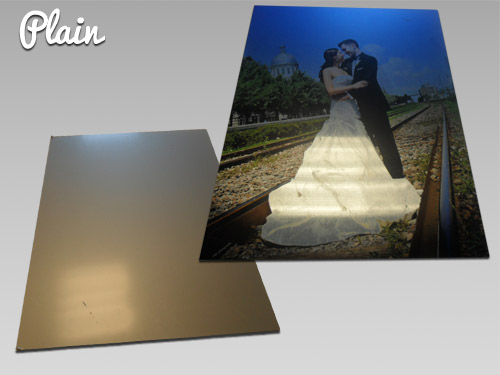 Our Metal Prints come as a thin single panel. This is the best option if you're not sure how to hang the product, OR if you want to lean it against the wall or off a cabinet or on an isle.
---
Mount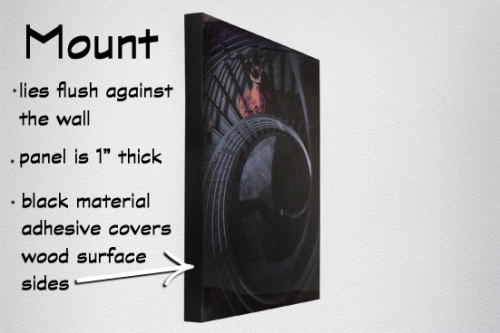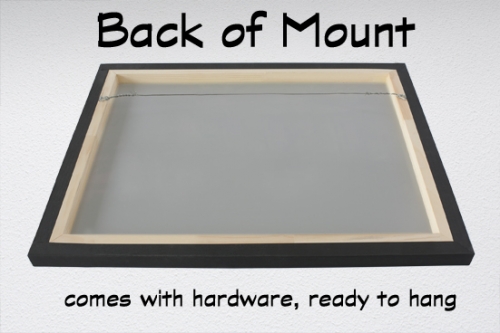 The metal mount option includes a wooden frame with black adhesive around the sides hiding the wood and space between the metal and the wood. The adhesive can only be seen from the sides and not straight on. Just take out of the box and hang up.
Mounts are available in 1″ and 2″
---
Float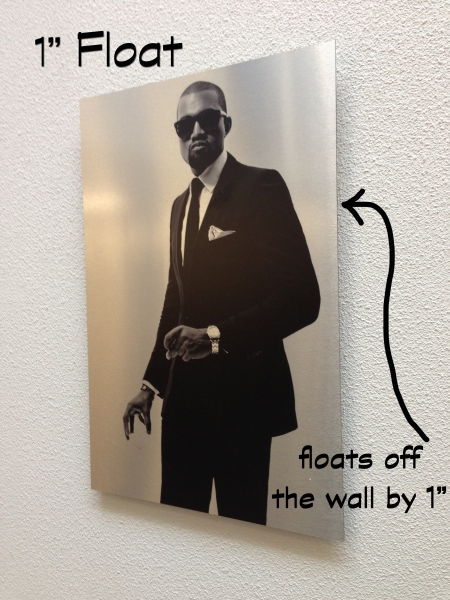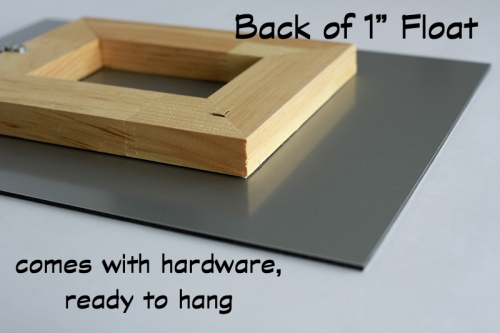 The float option is consists of a 1" wooden black glued to the middle metal. Once hung the Metal panel will float off the wall 1". A very popular display option. Just take out of the box and hang up.
---
Wrap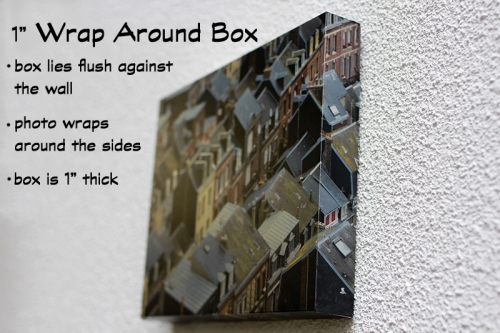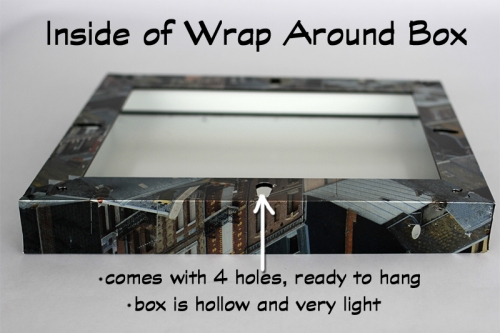 Our proprietary display option. The image is printed on a hollow metal box. The folded sides of the box can be printed or left plain. Product is light and rigid. Just take out of the box and hang up
---
Standoff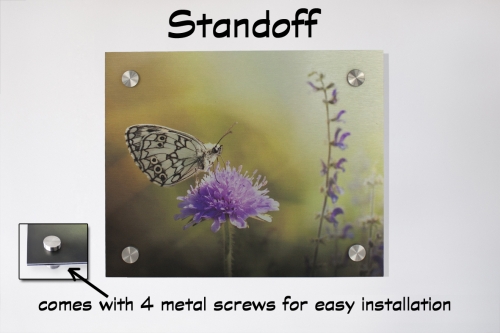 The most labour intensive of all display options. The standoff style comes with four brushed aluminum screws and holes in the metal panel. If you are not good with installations best to get someone who is as there is some work to install properly.
We offer 100% free editing and design services. You can

send us your picture

and let us know if you want any editing.
We can do things like:
Edit your picture to enhance its colors
Crop or Trim the image
Make it black and white
Add a logo
Even help you find a stock photo
During the checkout, you'll also have the options of having us edit your photo. We can do things like, make the image black & white, colour corrections, photo enhancements, change the background, add a corporate logo and a lot more-100% free!