Hope the New year is treating you all well so far.
We at Bigacrylic had a busy holiday season and thank all of our customers for their support.
The New year brings is some more customization features and options with regards to our Metal prints.
Seeing their was a demand for  more  glossy Metal prints we have invested in machinery that will add a gloss varnish finish on our white and brushed Metal prints. There are a few companies who offer this type of service including Bay photo, Aluminyze This and Adormapix.
These companies produce there metal with a process called Sublimation. Sublimation is gas process application. Think of silk screening but onto Metal tin instead of clothing.  In simplest terms Sublimation process papers are heated onto a metal tin Substrate.  The Metal prints are breathtaking but some challenges occur.
A)    Since the application transfers sublimation process papers onto metal, colors can be hard to match. Add that with the fact that every computer monitor shows digital files differently, making consistency difficult.
B) There are only a few companies that make the metal that will work with this process. The only one i know of is  Chromoluxe. Chromoluxe offer standard sizes Metal panels to printers. Custom sizes are harder for printers to execute to execute. As well large sizes are rare to find. Both Aluminyze  and Adormapix offers size up to 30-30 ".  I have tried to purchase whole panels from Chromuluxe  but was not able to. When ordering for both these companies there are size limitations.
Our Metal prints or done digitally via A flat bed printer. Our printing press and cutting table allows us to do sizes up to 60- 96 " We can do any size our customers demand.
We currently offer both Brushed metal Dibond and white Dibond.  The Brushed Metal is more of a matted look and the White Dibond offers great color contrast. Our customers wanted us to come up with a glossy look without  all the custom options  and large sizes.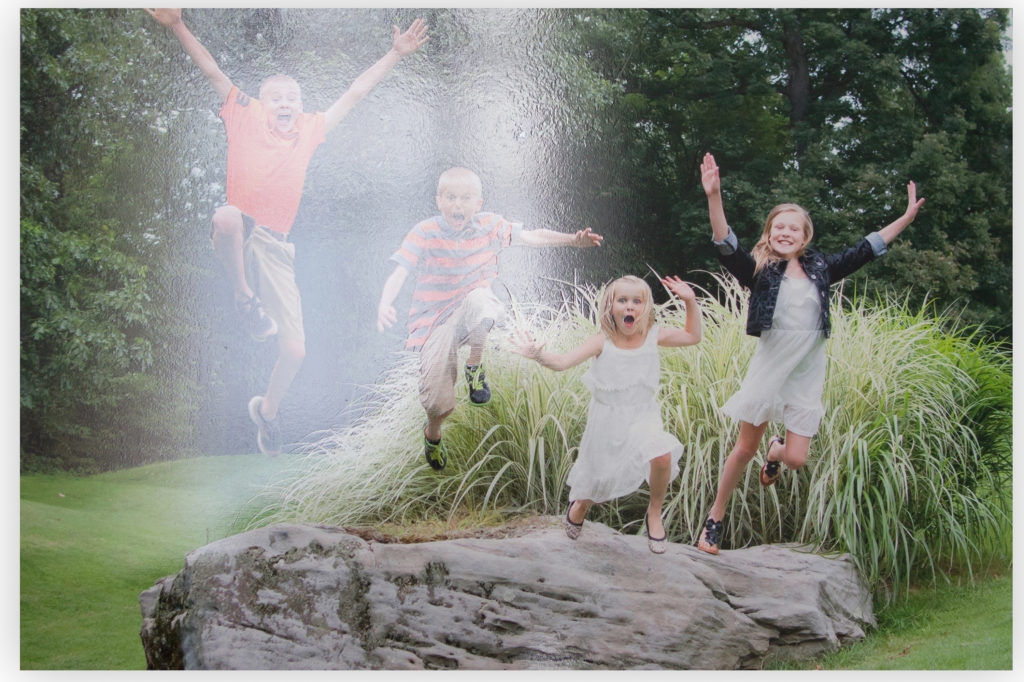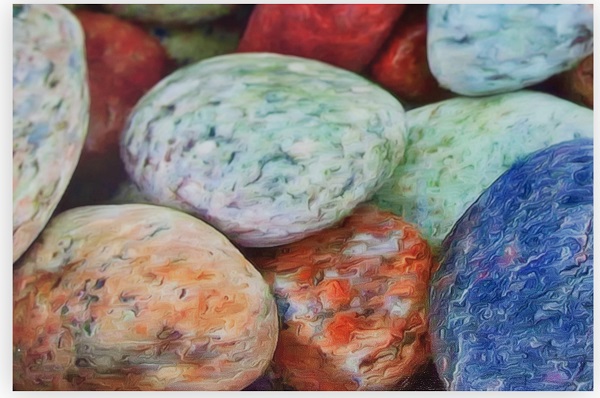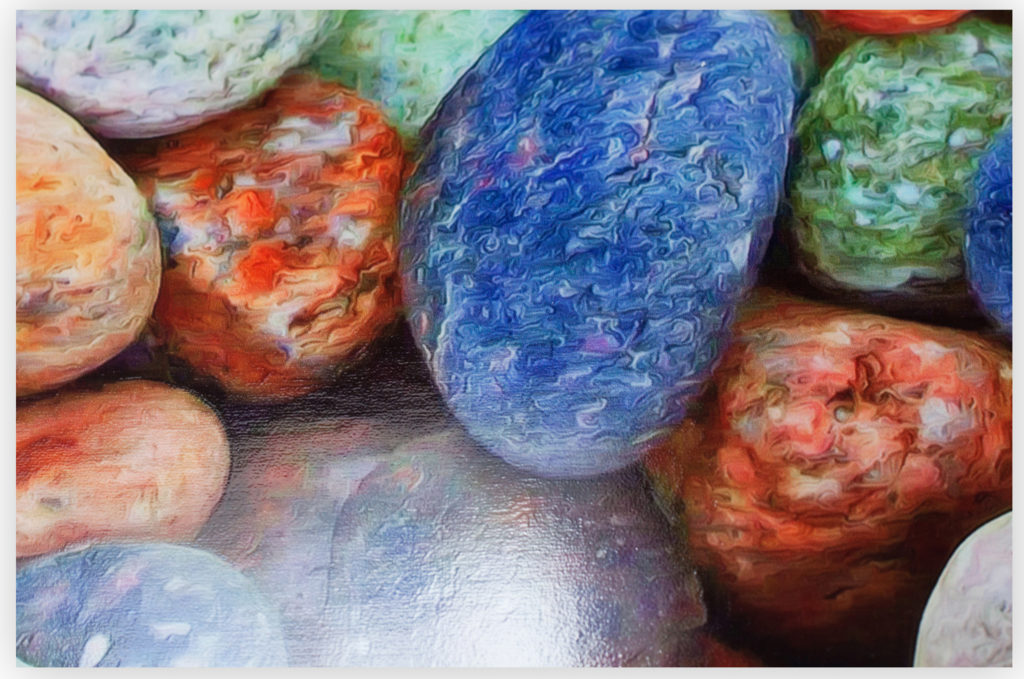 Our new glossing press allows us to do just that. The gloss adds a "wet" look to both the White and Brushed metal prints. Subtle yet very noticeable we are now offering this.