Sometimes, too much selection can be a bad thing . For example, when a consumer has many options to choose from. Making a decision becomes anxiety-inducing because consumers worry that they will choose the wrong product.  The worries of spending money on something that may not look right might stop the purchase altogether. Here at Big Acrylic, we understand consumer's anxieties. As you can see, our business is built on customization, from the image printed, right down to how the image hangs. Thus, we know that sometimes too much choice can overwhelm potential customers. That's why, this week on our blog, we will be doing a deep dive into our latest image enhancement software that will help you make a decision!
As you can see, we offer a number of products. To make it a bit easier for our clients, we have marked off which customization option is the "Most Popular." These designations mean that the display option, or thickness has been tried and true, and that a number of our customers have bought it. While these "Most Popular" references can help you limit down your choices, especially when combined with all of our information on the various products, sometimes customers want something a little more. That's why our image enhancement software will happily fill a gap that our written information lacks.
If You Are Unsure of What Medium to Print On…
A good place to start to find information about what medium to print on is our gallery. Our gallery has over 70 photos of each medium, so that you can get a feeling for what the medium looks like. Another good place to gather some information is our blog. We are constantly updating our blog to make sure that you can have the most up-to-date information regarding new products, mediums, and services.
Image Enhancement Software and Virtual Displayer
After more than a year of developing, we have come up with a way to view your image in the mediums we offer for free. Our virtual displayer helps you commit to a decision. Sometimes looking at pictures and reading blog posts isn't enough. You want to see exactly what your image will look like on different mediums. And it couldn't be any easier.
Simply, send us your photo, and we will send you what your image looks like as an acrylic print, a brushed metal print, a sublimated metal print, and even as a wallpaper or mural.
We want our customers to receive the best shopping experience when they trust us with their photos. The team and I have received many inquiries over the years to find a solution so they can visualize what they will be buying. So, this software will be able to answer all of those questions.
Each image shows the characteristics of the medium. You will receive an up-close version, and a hung version. The photos will look something like this:
Acrylic Sample Photos
These acrylic sample photos show the vibrant and glossy nature of acrylic prints. They are pretty much spot-on!
Brushed Metal Sample Photos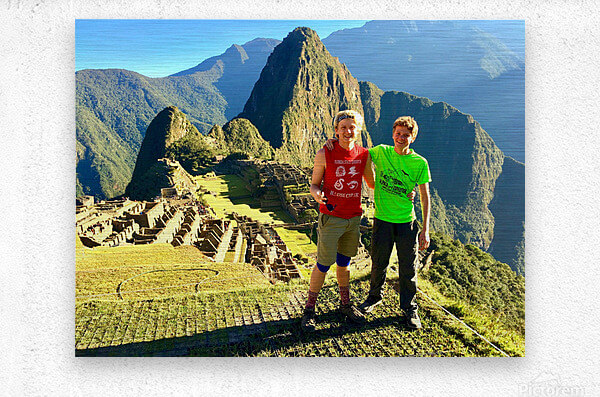 These brushed metal sample photos show the texture of the brushed metal, and the matte finish. You can also see the thickness of the metal prints!
Sublimated Metal Sample Photos
These sublimated metal sample photos capture how shiny, vibrant, and captivating sublimated metal prints are. They are highly reflective, and incredibly vibrant.
Uses for Image Enhancement Software and Virtual Displayer
The possibilities for this are endless. If you are a designer or decorator who needs to show different options to a client, we are able to help. If you are an artist looking to see how your work would look on different mediums, we are able to help you.
As mentioned prior, we are offering this service to help make the right substrate when purchasing. Just another tool like our gallery or personalized service to make sure you are happy.  The image you receive will not look exactly the same but will show the attributes listed above.
Of course, we are always happy to answer your questions through our regular contact form. To try out our new service, check out our compare mediums form!