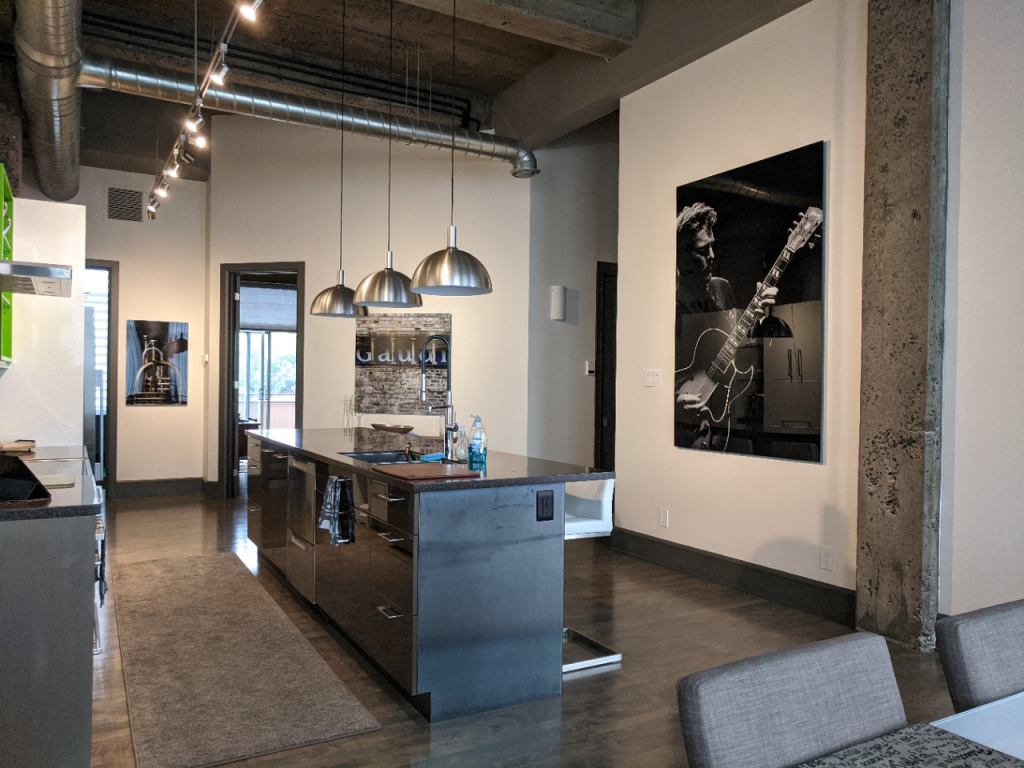 Every week, we will be featuring a new customer photo on our blog and social media. This week, our photo comes from an awesome urban loft in New York City!
The Process of Chic Urban Loft
This customer resides in New York City. He was looking for the perfect medium to match his chic, urban loft in Tribeca.
Using our new software, we helped our client visualize what his image would look like on various mediums. We could help him visualize his image as an acrylic print, a brushed metal print, and a sublimated metal print, so he could ultimately make a decision on what medium suited his needs best.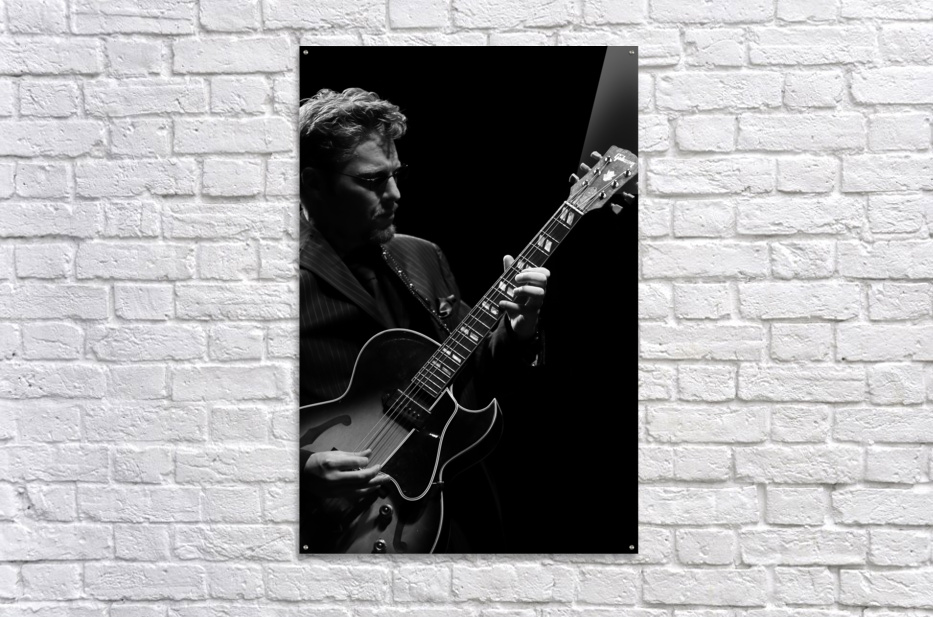 He settled on a large acrylic print because of its gloss, sheen, and contrast. While a brushed metal print would have also worked for this space, an acrylic print gives the space a more chic feel. The acrylic print offers a new texture to the space, whereas a brushed metal print would have accentuated the industrial feeling of the room.
The Print of Chic Urban Loft
The image is a black and white profile of a guitarist. This huge print measures in at 72″ by 48″ inches. Against the high, exposed ceilings, the print grounds the room. What would have been a plain, boring wall is transformed into an eye-catching space that ties the whole room together.
The client opted for 3/16″ thick acrylic, to give their print a bit more weight to it. Even though thickness doesn't affect quality, a thinner print may not have been able to stand up to the heavy industrial decor of the kitchen. Concrete pillars and dark trim frame each wall in this urban loft. So, art pieces should also be able to create the same sharp contrasts on the wall. A thicker, black and white print fits perfectly into this space to create a chic, industrial kitchen.
Want to be featured as our Photo of the Week? Send us your image, along with a little description of your ordering and decorating process, or a description of what the image means to you!