Our clients often tell us that they love an image shown in the Gallery section of our site. We tell our clients that if they are looking for a particular theme to check out Shutterstock. This is because Shutterstock offers millions of photos to choose from, is inexpensive, and user-friendly.
During any online image search you are bound to come up against the words shutterstock printed across an image. You love that image but you certainly don't want someone else's name on it. While it may seem complicated, buying images online for yourself is relatively easy. Shutterstock's customer based interface is quite simple to use.
A Quick Overview of Shutterstock
It's a company founded by programmer and photographer Jon Oringer, based in New York City
It's a pioneer agency, creators of the stock photo subscription
They have over 95 Million images in their library
They sell Royalty Free (very flexible) licenses
They have great subscription plans that make images cost less than a dollar each
They've grown to include stock footage, music and audio, and editorial content
They have great technology tools and a very user-friendly website
Creating Inviting Spaces
Another great thing about Shutterstock is that you can really keep the art in your home or office fresh. This means that you do not have to spend a lot to change the artwork around. Many business can benefit from hanging art on their walls. While acquiring real artworks can be quite costly, buying images online and printing them on canvas can lend a sophisticated look to your office or showroom without breaking the bank. For example, a simple graphic like the one shown below can add interest and a touch of elegance to a plain wall: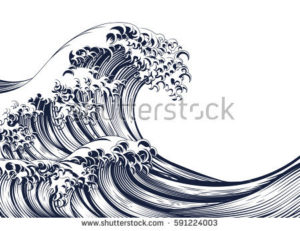 Art also inspires conversation. Think about what you want your clients or employees to feel when they enter your office. Will they walk in, look at your walls and say "I love that picture"? Does your office decor convey your brand and character? Having an inspiring space can also inspire and motivate your employees. The same logic applies to our homes. We have all heard the expression "if these walls could talk"! The question is, what does your wall art have to say about you?
Buying Images Online. How Much Does it Cost?
Well, that depends on which buying method you choose. But no matter the method, it is still not much.  The best stock photo prices you'll ever get for images are with subscriptions. Shutterstock plans now come with monthly download limits (no more daily restrictions). They give you hundreds of downloads per month –you can choose between two volume tiers– and they have discounts for annual plans. Shutterstock subscriptions give you images for as little as $0.26 each! If you buy images on demand, you have to do it with image packs: you buy a pack for a certain number of downloads, and then use those to get the images you want. Packs start at 2 images for $29 — $14.50 per image — and goes down to $9.16 per image with the largest, 25 image pack. (1)
How Big Acrylic Can Help with Buying Images Online!
All you have to do is tell us which image you like, and send us the image number (the number you see here beneath the photo). We will then check the quality of your image and make sure the photo works in the dimensions and medium you want. When buying images online, most of the time, you need to choose the largest image size to create a large Acrylic, Metal or Canvas print.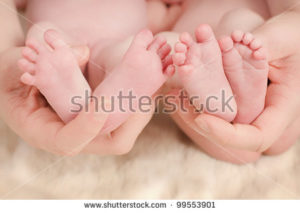 We go as far as cropping the photo and sending you a mock up so you can get a great idea of how your image will work. We can also suggest other mediums (printing on wood for example) that may enhance your particular photo! And we offer free consultations. Decorating your home or office has never been so easy!
(1) Pricing and overview information comes from https://www.stockphotosecrets.com