Ever wonder what happens to old family photos? Many find their way to estate sales, flea markets and often the garbage bin! The saying goes that one person's trash is another's treasure and for many artists discovering that old picture of your Uncle Harry is a real find. A current trend happening in photography is artists who turn family photos into art. These artists take discarded photographs and alter them to create compelling works. Artists play with colour, tone, and sometimes add playful elements to really enhance the image. This provides a whole new context and  interest in an otherwise forgotten photo.  London based artist Julie Cockburn's works in this medium. Her transformation of family photos into art creates works that are both whimsical and mysterious.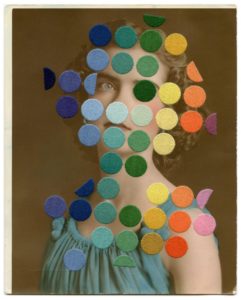 Family Photos Mean So Much!
People are always drawn to photographs. I know it is the first thing I look at when I enter someone's home. I'll walk over to a shelf or a wall and I am instantly mesmerized. I feel like I am viewing a person's life history, their ancestry, accomplishments, and the people they love. What really makes family photos special is that speak to our sense of pride. We are proud of our heritage, of the people in our lives and we want to display them for everyone to see. Filling your home or office with family photographs creates a warm and inviting space. They give your place a distinctive character. Your photos are unique. Many people now take creative approaches, capturing unique moments with an artist's touch. By choosing interesting shots, and mounting them in original ways, your wall becomes a gallery. Turning family photos into art creates your own personal art collection.
How to Create Your Own Family Photo Art
♦ Represent your family in creative ways. Play with different forms of representation. This can really help to turn your family photos into art.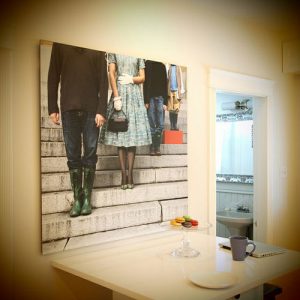 ♦ Choose Black and White Prints: A great tip that can really pull a series together is using black and white pictures. This not only creates a clean and classic look, but unifies pictures that may be from different time frames.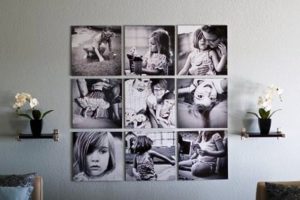 ♦ Filter your photos using a cool apps!  So many great apps are now available where you can manipulate layouts and use cool filters to transform your pictures. You can make a pop art family portrait using the app pic monkey: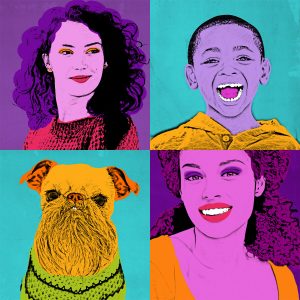 or an app like Prisma can take a regular picture and turn it into a famous masterpiece: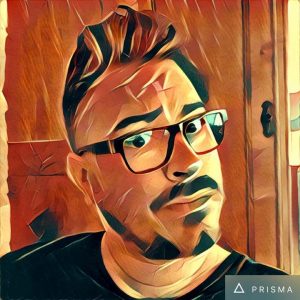 ♦ Forget the frames. While picture frames can add another dimension, it can be difficult to find the right balance. Often the frames either need to be all uniform, or eclectic but similar enough to not look messy or overpower the photos. Finding suitable and beautiful frames can also be quite expensive. An alternative is to mount your pictures on canvas or acyclic. You can then decide on the size and the kind of texture and depth of color you feel would best serve your images. Acrylic adds gloss and enhances the color, while canvas can provide a more matte feel. Other options like wood give a more rustic feel, while something like metal give your pictures a matted and sophisticated feel. It all depends on the look you are going for.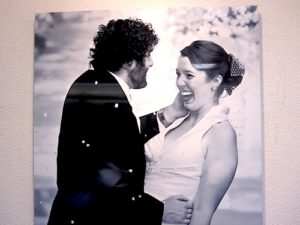 Your walls are your blank canvas. Create the space you want with images that feed your soul. And remember the next time you are asked to smile for a family pic say CHEESE! One day you may be the art hanging on someone else's wall.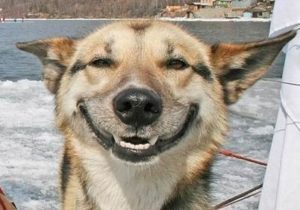 [/fusion_text][/fusion_builder_column][/fusion_builder_row][/fusion_builder_container]