Printing on Aluminium: A Modern Way to Display Your Photos
One of the most popular services we offer is printing on Metal. We offer brushed aluminium metal prints that offer a very modern and contemporary look. Unlike acrylic the brushed aluminium is matted less shiny product.
At Big Acrylic we always try to be innovators. We love working with brushed metal but wanted to add another style within  our product line. Our metal prints currently are printed on brushed aluminium. We tried stainless steel, but it really was the same as the brushed.
There was one colour that really stood out,  white. Through the years we have spoken to various customers that liked the metal concept but were disappointed that white in an image would not show on the brushed metal.  Currently, anything printed white appears as brushed metal. A few as well, did not like the brushed pattern taking away from their image.
The new white metal offers many advantages. First off,  white will appear on the metal. The panel as well has no contours  so images appears more vibrant. Like acrylic, the colours really pop on  Metal. The colours have great contrast and richness to them. Unlike acrylic there is no glare.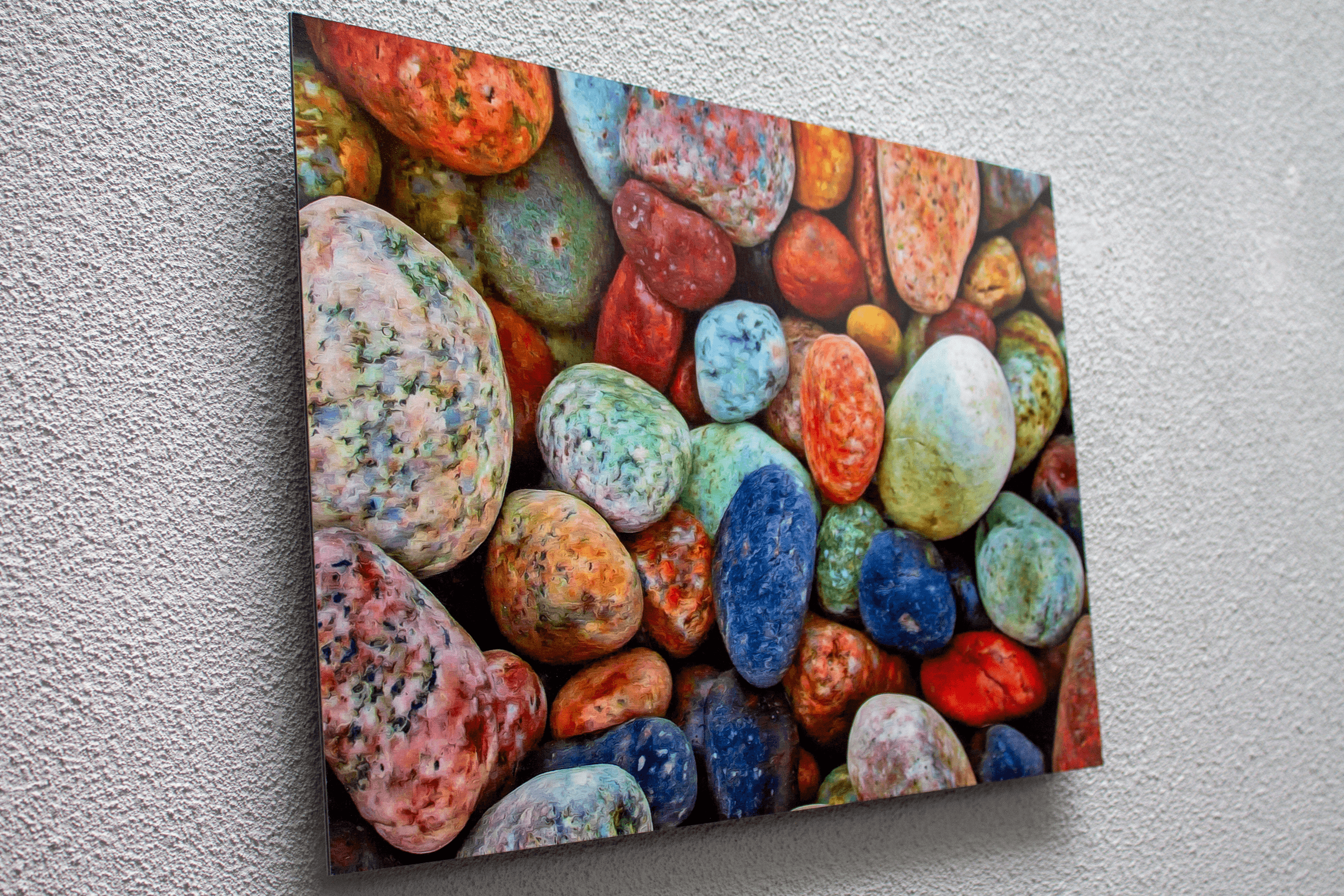 Like the brushed aluminum panels these can be hung outside. The white metal works for any type of image unlike the brushed aluminium, so there can be a whole new market to sell or hang your images. Because the acrylic will only last one year outdoors and the fact that only certain images look good on the brushed surface customers were hesitant to invest in outdoor art. We often receive phone calls concerning  hanging Acrylic outside. Many companies claim that acrylic will last for years, please be safe and print on the White metal instead. Your colours will still Pop and will last for years to come.
Big Acrylic is offering the same options as their regular metal which includes the mount, float, float frame and stand-off and box choices.  If you would like to know more about our custom metal prints don't hesitate to call. We are excited about the potential it offers photographers and consumers alike.
We are passionate at what we do and encourage you to call us to discuss and element of your metal prints.