We often receive phone call inquiring weather the thickness of the acrylic panel creates a better quality image.  The answer is no.
The thickness of the acrylic panel you choose is really based on the look you want and the structural integrity of the print when hung.
If you choose the 1/4 or 3/16 or 3/8 Acrylic panel the sides are polished and a luminous optical effect occurs.  If you choose the 1/8 acrylic sides are not polished because sides are to thin.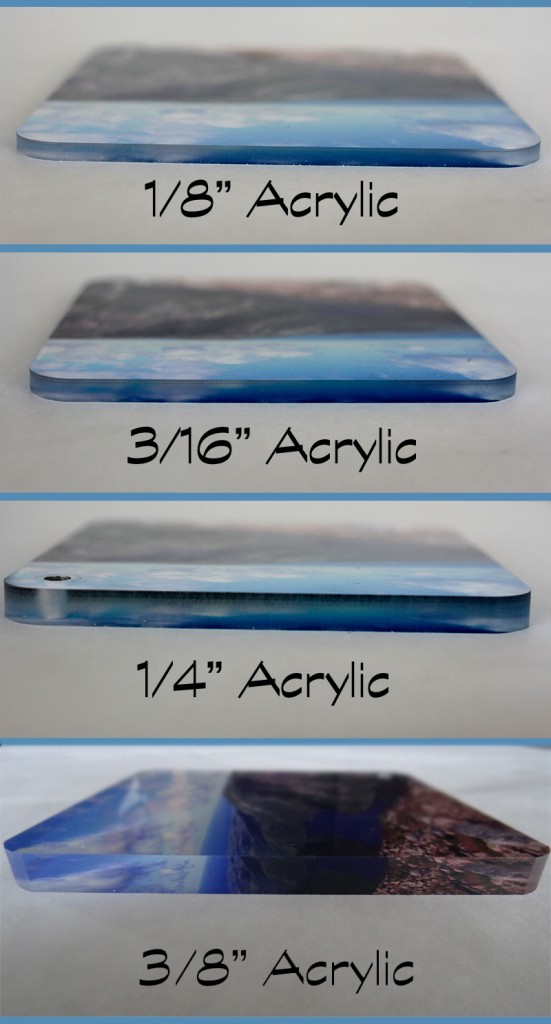 There is no difference in print quality regardless of thickness. A 1/8 Acrylic print will look just as good as a 1/4 print.  Again it all comes down to
 Budget you are working with
Structural integrity of your piece
The look you are trying to capture
When you choose the mount option display we use 1/8 acrylic as the sides of the acrylic are covered by the adhesive. If you order this style make sure you don't increase the acrylic thickness for that reason. If you do customer service will advise you.
The 3/8 Acrylic which is our thickest  acrylic panel, although thick only works with out standoff display option. The weight of the Acrylic panel makes it prohibitive to use the float option because it could damage the wall which would create a mess not to mention cost. The standoff system will provide both an elegant look while keeping the wall fresh and looking like new.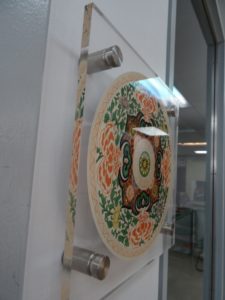 Beyond the thickness of the acrylic you choose the best results come from images that are 150 d.p.i. or greater. We do have a software that increases the file size which gives you the ability to create large masterpiece Acrylic panels from even an Iphone. If the software does not work with the photo a customer service rep will inform you.
You may also want to produce an image no matter how low the resolution
is. One way of doing this is with printing on the brushed metal we offer.  The contours on the panel hides any deficiencies in the photo.