Can aluminum prints become more popular than acrylic prints? Only time will tell. As we mentioned in a previous blog, there is a global shortage of acrylic due to the manufacture of COVID-19 barriers.
Though we made some smart business moves back in March, and we are no where near exhausting our supply of acrylic, we still feel that it is an important time to promote our aluminum prints.
So, what's the difference between acrylic and aluminum prints?
For starters, the material is obviously different. An aluminum print starts with a solid plastic core with lightweight and rigid sheets of aluminum on either side. Thus, the print comes out looking more industrial and heavy than it is. In fact, the print is durable, lightweight, and slightly flexible. So much so that a large aluminum print actually weighs less than a large acrylic print! Which, in turn, saves you money on shipping.
We print our images directly onto the front of an aluminum print. Whereas, with acrylic, we print the image onto the back of the panel. This printing difference means that the aluminum print does not have the same glare or shine as an acrylic print. It comes out more matte. However, we are also able to coat the print in a high-gloss varnish to make the image shinier and more reflective, like an acrylic print.
While we offer a variety of thicknesses for our acrylic prints, aluminum prints only come in one standard thickness: 3/16″. However, this thickness provides the print with excellent durability.
What does an image on aluminum look like?
As mentioned above, the image will come out matte unless we apply a high-gloss varnish. But, to further customize your print, we offer aluminum prints in two different options: white metal or brushed metal.
White Metal Prints
White metal prints have excellent color contrast, similar to acrylic. This contrast is due to the image being printed onto a white-colored panel. Having this white base makes colors pop, and also means that any white or dull areas of your photo will show up as the vibrant white.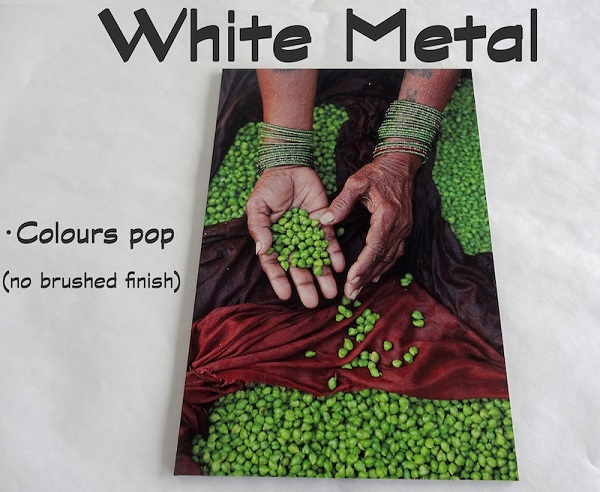 Brushed Metal Prints
An image on brushed metal will not have the same color contrast simply because we print the image onto a textured panel. What you will get is a more subtle coloring, which looks fantastic with grittier subjects like cityscapes, architecture, and graffiti.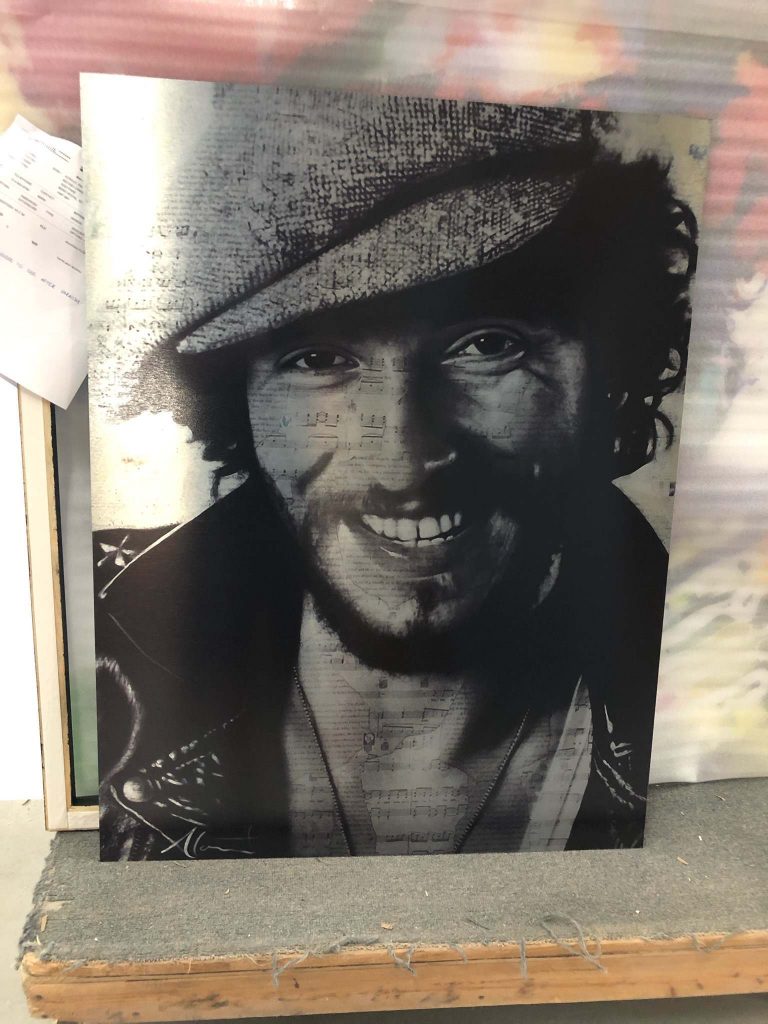 In brushed metal prints, the areas left white in the photo will show the brushed contours of the aluminum. What you lack in vibrancy, you make up for in texture and depth. Brushed metal prints also work well with low-resolution images. Low-res images would come out pixelated or blurry on acrylic or white metal. But, the texture of brushed metal smooths away the low resolution, making it a perfect option to print those photos from your 2009 cellphone.
What else should I know about aluminum prints?
Some great things about aluminum prints is that they are able to be placed outside, making a great addition to your patio, sunroom, or backyard area. Both metal and acrylic prints can be cut into custom shapes, and both types of prints have the same hanging options.
Another great hanging option for an aluminum print is the wrap around box, which will carry a color around the sides of the print.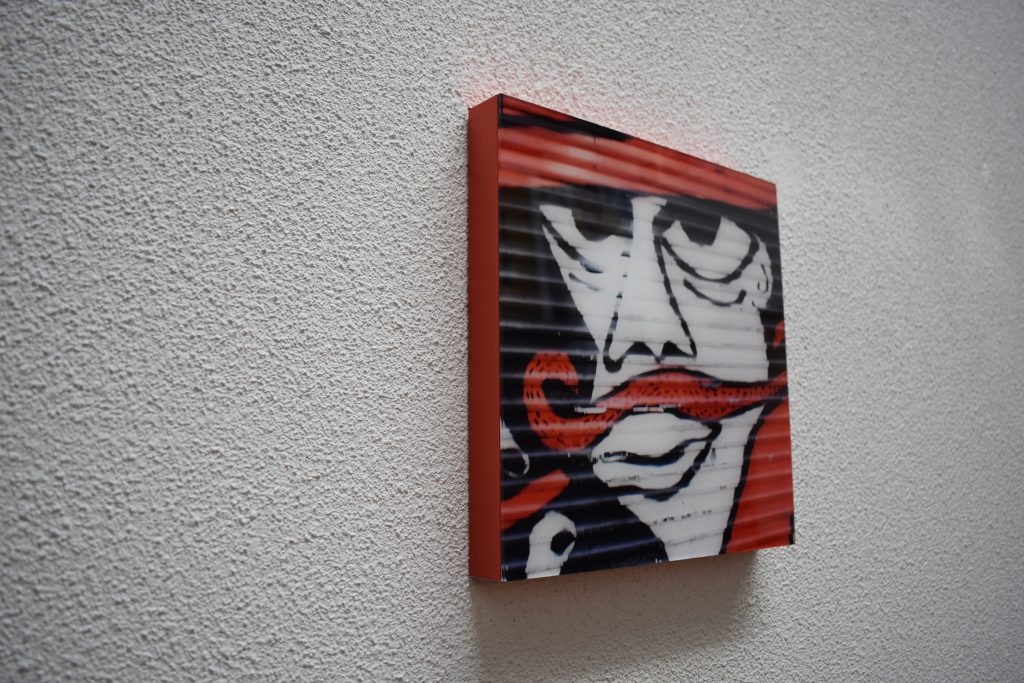 Pricing
The pricing for an aluminum print is a little higher than for an acrylic print. On a larger size, an aluminum print can cost 10-15% higher, and 5-7% higher for a smaller size. The cost difference comes from raw material costs: aluminum simply costs more.
For our complete price list, check out our pricing table.
Final Notes
We love the look of our aluminum prints, and our customers love them too. Though acrylic prints outsell aluminum by a wide margin, we are still proud to produce and promote this beautiful product. Our next blog will also be focusing on the uses of aluminum for outdoor decor!
Like always, contact us for any questions, or to place your custom aluminum print order today!