The epidemic is entering its third month. As we all know, things have changed. There's a "new normal" of social distancing, mask-wearing, and isolation. For example, yesterday, I was watching a movie, and I couldn't believe that people used to sit next to each other, hug when they greeted, and were not separated by acrylic sneeze guards when purchasing coffee in what used to be a hip coffee shop.
Two months ago, if you mentioned sneeze guards, I would have thought you were talking about Kleenex. While researching the viability of this product, I was astonished. Sneeze guards have a huge search volume.
Glass sneeze guards were an opportunity we could not let pass. That's why we are excited to introduce you to our new line of products meant to help you embrace the "new normal."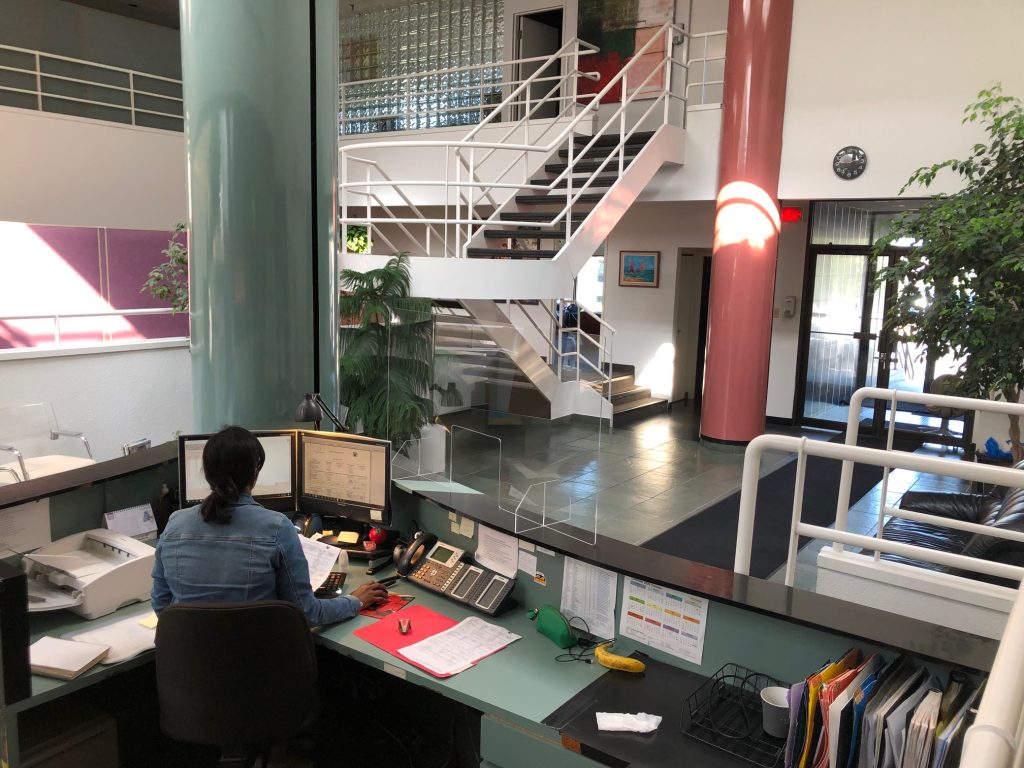 Acrylic Sneeze Guards
Any institution you walk into has some sort of barrier between the employee and customer. The demand is so high that there is a global shortage of acrylic. Fortunately for ourselves and our customers, we have a ton of inventory that we can use to create your beautiful acrylic prints and acrylic sneeze guards.
We currently offer our sneeze guards in a few sizes, but custom sizes are available as well. As most of you have seen, the sneeze guard sits on a counter. It has a hole at the bottom to allow for transactions.
Product Details
We offer our acrylic sneeze guards in three sizes. A 24″ x 36″ is perfect for a small point of sale or counter space. The 32″ x 36″ size works well for slightly larger counters, perhaps an administration/reception desk. A 48″ x 36″ works well for a large countertop, like those in a restaurant/cafe.
As I mentioned, custom sizes are available. We are also able to add a logo to make it more personalized.
Room Dividers
In addition to our acrylic sneeze guards, we are also introducing acrylic wall dividers. These dividers come on wheels for mobility. They will work well for offices, hotels, and even lofts.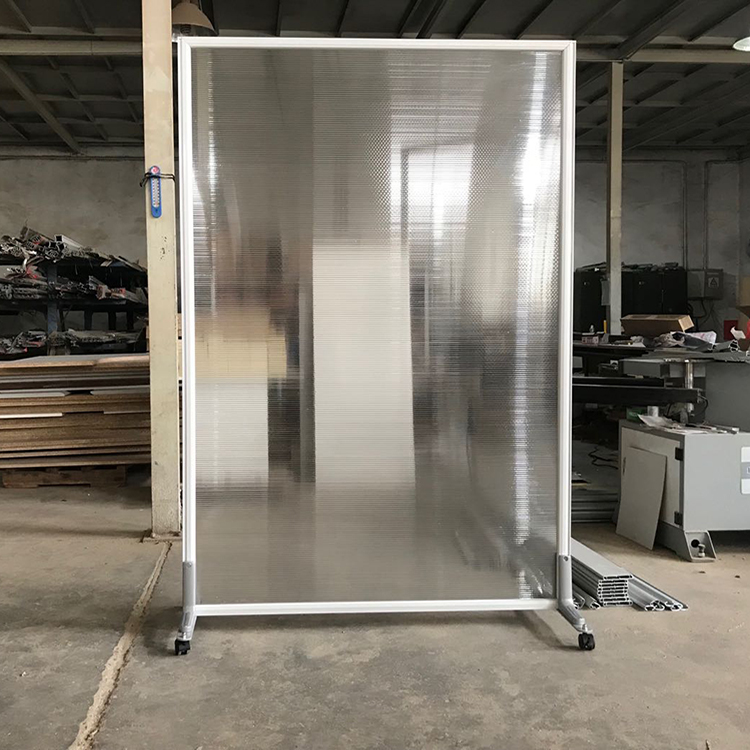 Acrylic works wonderfully for this product, as it is light, elegant, and can be transparent or opaque depending on how much privacy is required. If you want an image to be transparent, you will need to choose the correct kind of photo. Anything white in the photo will come out transparent. As always, you can check with us to make sure your photo will look great.
Product Details
The size of the room divider is 70″ high and 40″ wide. You can choose to have your image translucent or opaque. The panel itself is 1″ thick. The frame is 1.5″ thick. The wheels also have a locking device so the panel can stay stationary.
This product is both decorative and offers a physical barrier to help stop the spread of COVID-19 germs. The panel is very easy to sanitize, and easy to move around.
We are considering a price point around $650.00 per 70″ by 40″ panel with frame included. A price like this always includes editing your photo, and assembly. When you receive your piece, you can just take it out of the box, and stand it up.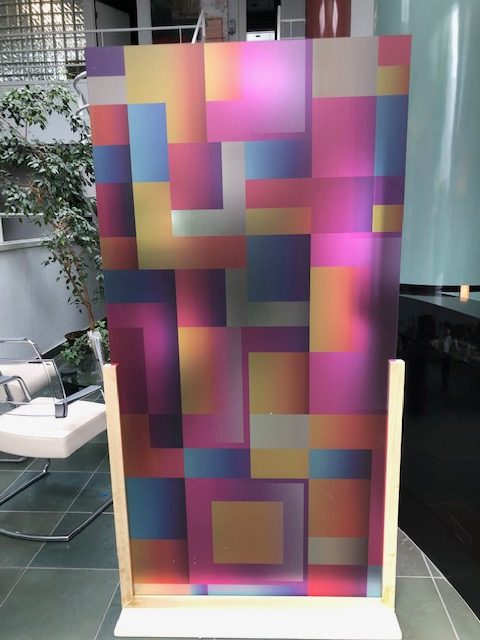 Developing New Products
What looks easy usually is not. Finding the correct frame to hold the acrylic panel in place was a challenge. I wanted to find a price point that would entice customers without offering a product that felt low-quality. The first sample I tried looked great, but it was very costly, and it arrived broken. Never a good sign. Thankfully, the manufacturer was kind enough to refund the purchase.
We finally settled on having to import the frame for the time being. We will eventually offer custom sizes for the room divider as well. The acrylic panel sits well in the frame, and it is light enough to move around very easily. The very first of the room dividers are headed to a dentist who needed something to close off his open rooms.
As we are experience in shipping large pieces, you can count on us at Big Acrylic to deliver your panel already assembled and ready to go. For any questions, or to place an order for a custom acrylic sneeze guard or panel divider, contact us anytime!