Photos printed on acrylic have a definite WOW factor. Whatever the image, there is a vibrancy and brilliance that is hard to achieve in other mediums. Acrylic photo prints take your photos to a whole new level. Our printing process is unique. At Big Acrylic we go above and beyond industry standards. In other words,  a photo printed by us isn't just a standard printed photo laminated or incased on acrylic sheets. Rather, the photo is printed directly onto large acrylic panels (similar to plexiglass) via a flatbed printer. The end result is a stunning and affordable masterpiece. We want your prints to look their best, so it is important to know how to maintain your acrylic photo prints.
To preserve the beauty of your acrylic photo prints, you just need to follow 2 simple rules.
A Little TLC : How to Maintain Your Acrylic Photo Prints.
Stay away from chemicals and solvents. Too much water can easily damage your print by leaving behind messy streaks. A soft dry cloth (microfiber or cotton) or compressed air in a can (the kind you use to clean your keyboards) is enough. Dust your print gently and regularly to keep your image looking its best.
 Location, location, location. While our acrylic prints can last up to a year outside, they will last decades in your home. The beauty is that these prints can even withstand direct sunlight. Keep moisture in the form of humidity low in the rooms where you hang your acrylic prints.  Consider metal prints for bathrooms or other areas with excessive moisture and humidity.
A Note on Cleaning Metal
The same logic applies to cleaning metal. Do not use harsh cleansers, just simply wipe down with a soft dry cloth. If you need to use a wet cloth, use water over a detergent. As well, avoid placing your metal print face down on any surface that may scratch your image.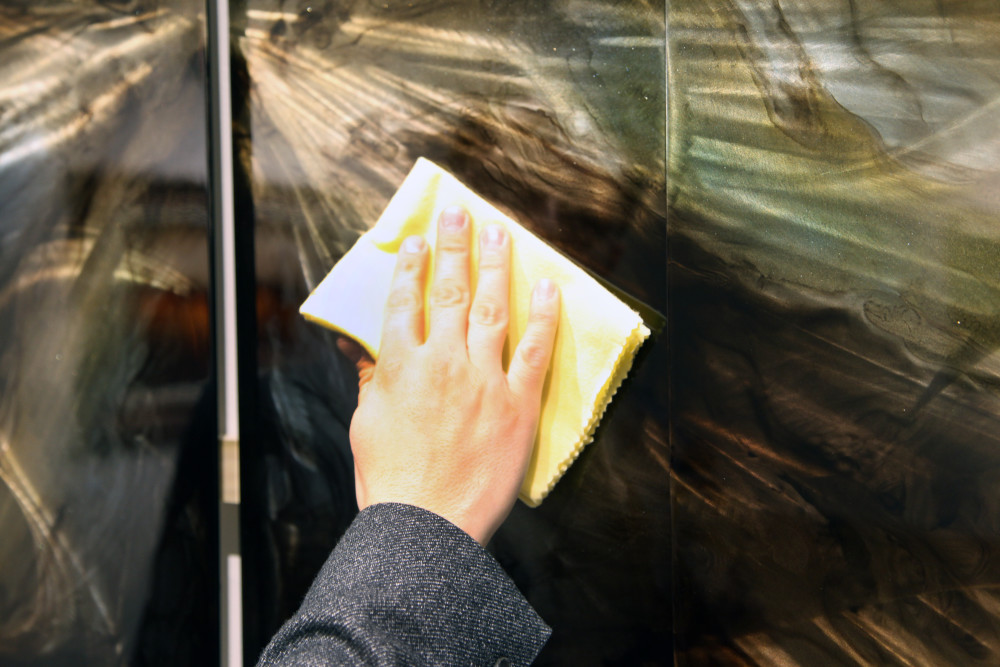 When you print your photos on acrylic you are creating lasting works of art. Acrylic prints add a distinctive modern touch to any home or office. Knowing how to maintain your acrylic photo prints is key.  Many people over clean their prints, which can harm the quality of the image. While these prints are made to last, you need to take care not to scratch or distort the image. Some detergents actually embed dirt into the print as opposed to using a dry clean cloth to whisk the dirt away. We hope these tips are useful. With the proper care, your prints will wow your friends, family, and business clients for years to come!