It's almost that time of year! Which is hard to believe from being cooped up for the past months. But nevertheless, it's almost time to begin holiday shopping. With the ongoing pandemic, it's pretty obvious that the face of holiday shopping changed. Online shopping accounts for nearly 10% of people's spending now, nearly double what it was last year, according to a news report. However, there is a large push for people to stay within their communities and "shop local" or "shop small businesses." Which is where we come in. As a small business, we know we can't compete with huge entities like Amazon and Walmart, but what we do have is the ability to create beautiful custom Christmas gifts that will last you a lifetime.
What We Do
If you've never heard of us before, welcome to Big Acrylic! We produce high-quality photo prints on acrylic, metal, and fabric. By this we mean, you upload your image to our website, select the size and material of the print you want, et voila! We take care of the rest. Your photo runs through some state-of-the-art software to make sure your image is clear, sharp, and vivid. Then, we print directly, or using highly specialized ink onto whatever medium you desire.
We offer a ton of flexibility in the style, medium, and image choices. Because we understand that sometimes too much choice can be overwhelming, we are also on hand 24/7 to answer any of your questions. Additionally, you can send us an image to run through our sampling software that will allow you to see your image on a variety of different mediums so that you can make an informed decision.
Our objective is clear. We want to provide the highest quality art prints with excellent customer service.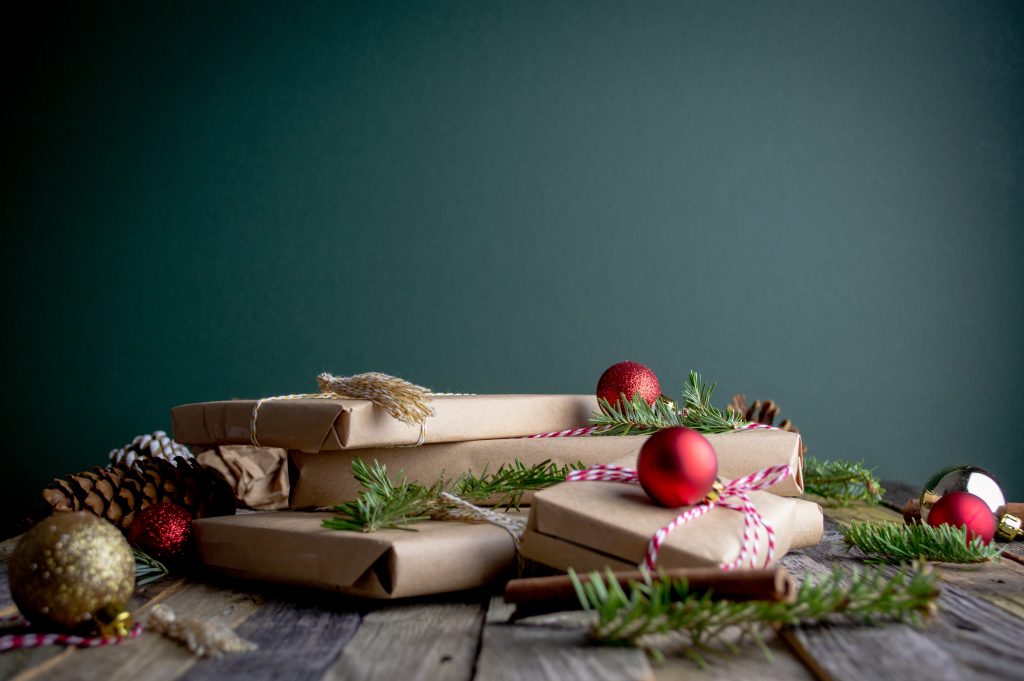 What do you mean by "custom Christmas Gifts?"
All of our orders are done on demand. We don't have a warehouse full of prints waiting to be bought; we only produce when we receive an order. Since your photos are entirely of your choosing and fit to your tastes, they are completely custom! You select the thickness, the size, the image, and the display options for every print. We simply assemble them and send them off.
Our website is chock-full of information about our products and services.
How long does it take to receive a custom print during the holiday season?
Our usual lead time is 6-7 business days. Which means, you will place your order and likely receive tracking information in a week's time. However, with a surge of demand over the holiday season, it may be best to have a bit of wiggle room in your order. Leaving it to the last minute could result in a delayed package, and an unhappy loved one not receiving a gift.
Typically, shipping takes 2-3 business days. Of course, again, with the holiday season causing delays, and with the increase in shipments from COVID-19, give yourself some time.
When is the last day I can order a custom Christmas gift to have it arrive in time for Christmas?
We will let you know a bit closer to the date. But as it stands right now, with our 6-7 day lead time, and 2-3 business day shipping time, we recommend placing your order no later than December 14 to ensure that it will arrive in time. Any orders placed after that time should arrive shortly after Christmas.
As mentioned previously, sublimated metal may take longer to produce, so we do advise having those orders in as soon as possible.
Can I include a card or a message in the packaging?
Unfortunately, not at this time. Perhaps in the future we will be able to offer this service! Hopefully custom Christmas gifts can speak for themselves!
Will you ship directly to the gift recipient?
Yes! When you check-out, you can simply put a different shipping address if it does not match the billing address. Your print will arrive there instead.
If at any point you would like to change the shipping address, please send us an email including your name, order number, and intended address. We also like to include the phone number of the recipient in case there are any issues in delivering the product.
What makes you guys so good?
Big Acrylic offers competitive pricing, hands-on customer service, and quick turnaround times. We strive to make sure that your order is 100%, 100% of the time. And even if we miss the mark, we are quick to rectify our mistakes and resolve any issues with your order. Just check our Shopper Approved Score of 4.8!
Additionally, we offer support after you receive your print. Need a second opinion on a placement of a print? Or, though this rarely happens, a piece of hanging hardware broke? No problem, just let us know and we will do our best to send you replacement hardware and instructions so you can always enjoy your print!
We offer a flexible refund policy in the unlikely event of a breakage, or damaged print. And we allow for discounted exchanges or re-prints if you are not pleased with your final product.
What does it mean to buy custom Christmas gifts from you?
We've basically covered this already, however, what you will get is much more than custom Christmas gifts. You will receive excellent customer support and service. And, you will also be supporting small businesses during the holiday period. Big Acrylic is a small business who has lived and thrived on the support received during this tumultuous year. To thank our customers for their continued patronage, we are always offering sales and discounts, and always trying to out-do ourselves with better products, better service, and better answers to all of your questions.
When purchasing a gift for a loved one this holiday season, support small businesses!
As always, we are always available to speak with you on the phone to place an order. Or, you can purchase any medium directly from our website! From all of us at Big Acrylic, we appreciate your business, and we look forward to working with you this holiday season to make all of your custom Christmas gifts come to life!