We often receive a ton of questions from customers that aren't related to our products, but to our services. Especially information about shipping and delivery. We're hoping that this week's blog post can clarify some answers for you! Without further ado, here are your questions, and our answers. As we strive for excellence, we want to ensure customer satisfaction, guaranteed.
Why don't you offer free shipping?
The simple answer is that we cannot afford to offer free shipping. We don't make money on shipping; we only cover the costs of shipping. Another common question is regarding the quantity of pieces and quantity of shipping charges. If a customer buys more than one piece, will they be charged shipping costs for each individual piece? The short answer is yes. Each acrylic or metal panel needs to be shipped in its own box. There is an exception with small acrylics, where we can ship 2 per box. However, anything larger needs its own box for protection. Additionally, transport companies charge per piece, not per order. Each box has its own separate charge.
Do you ever offer better shipping costs?
Yes. If a customer reaches out to us that they have many smaller pieces in an order, we can usually put a few in one box to save some money. We usually process these orders manually rather than on the website.
The same thing happens when a customer orders many larger pieces. Usually, the customer reaches out to confirm the prices, and we then advise them on the shipping charge and best methods for shipping. For example, if a customer orders six 60×40″ prints, it would be less costly, and safer, to ship the prints in a crate all together.
Since we always offer promotions, we could never afford to offer free shipping. We would lose too much money on the shipping cost.
Are there any taxes or duties?
No, there are no taxes associated when we ship from our Canadian location. If there is a very high value shipment, we may need your tax number for customs. This is only required if a shipment has a value higher than $800.
Can I pay when I receive the product?
No. We require payment prior to shipping the product, just like every other online business. We do not have a receivables department.
I want my name to show as the sender, is this possible?
Yes, we call this "white labelling." We can show you as the sender without our name on the waybill. Just mention this in the order if you'd like this service. Please note that we may still need to show our name on certain invoices for the print to cross the border.
If I commit to a large order, can I receive terms of payment?
The short answer is no. We do not know who you are, and we cannot afford to take the risk. On large orders, you can pay 1/2 upon confirmation, and 1/2 before the order leaves.
We used to extend credit on large orders, but have been burned in the past by regular customers.
Can it take longer than 6-7 working days to produce orders?
In short, yes. While we strive to maintain a 6-7 working day lead time, occasionally there are bumps in the road. Sometimes, we've received your image and it requires a few adjustments. We will not produce until you've approved of those adjustments, which could add onto the lead time if the email ends up in your junk folder. Additionally, some production errors, like dropping a print, or scratching a print can influence the lead time. If you haven't heard from us in over a week, it is wise to touch base and contact us.
Sublimated metal prints do take longer as we do not have the production capacity to produce this product in 6-7 days. Usually, the lead time for sublimated metal will be around 12 working days until we ship.
All shipments leave Canada by air, and do not take longer than 2-3 business days to ship.
Can you guarantee that my order will not be left outside?
Unfortunately, the answer is no. We have attempted this vein of communication, and requested this a few times. However, it was not executed properly. There are so many people that need to communicate for this to happen, which is nearly impossible when dealing with large shipping entities.
If you receive your print and it has been subjected to theft or vandalism, please let us know right away. Send us your name, order number, and a variety of images including images of the packaging, in the case of damage or vandalism. We will replace your prints as soon as possible.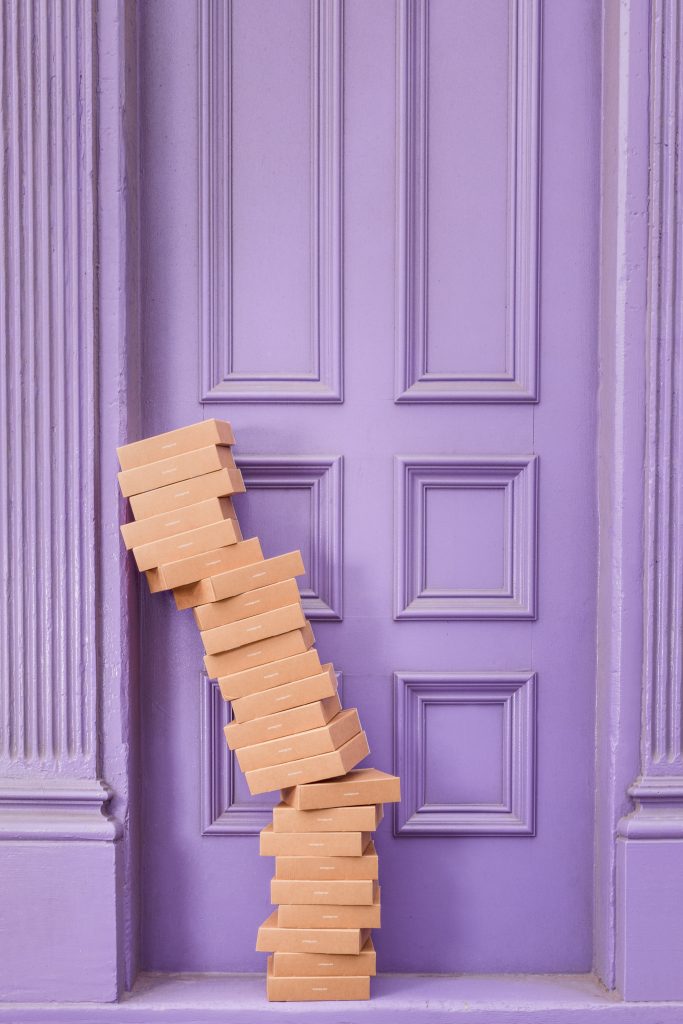 I have received my product and I don't like it. If 'customer satisfaction guaranteed' is your motto, what can you do for me?
Although our motto is "customer satisfaction guaranteed," we know that occasionally this is not always possible. Sometimes the sale just won't work out. Sometimes a customer will change stories in order to get free products. Other times, the fault is entirely ours: a production error causing lines in the image, or a poorly packaged item getting damaged. While these instances are rare, we do acknowledge that they happen.
A damaged order will be re-done and replaced at no extra cost to you.
In cases less clear cut, please send us images and reasons why you are unhappy with the print. The more clear you are, the better we will be able to assist you. For example, if you are dissatisfied with the material of your print, we will happily redo the print on a different material at a discounted rate. However, simply saying "I don't like the way it turned out" does not tell us what the issue is, and we will not be able to help you.
What is your refund policy?
We evaluate our refunds on a case-by-case basis. A customer who receives a print that has met all of our quality assurance checks but is still dissatisfied will likely not receive a refund, as there was nothing done incorrectly on our end to create a less than stellar print.
As with the previous question, a customer who receives a damaged print can either choose a refund, or choose a replacement. Often times, the customer was thrilled with the print, only, a crack prevented them from displaying it. So, they often choose the replacement.
What do you mean by "customer satisfaction guaranteed?"
By this, we mean that we strive to offer excellent customer service. To us, "customer satisfaction guaranteed" means that we are on hand 24/7 to answer all of your questions in a timely and appropriate manner. You will never get a voicemail, or be put on hold for a long period of time. A real human, the man behind the business, Mark, will always answer your calls and emails within a business day.
As