Happy New Year to all of our lovely customers. We've been a bit quiet on the blog, unfortunately. But that's only because we've been busy preparing our 2021 year to be the best yet! We hope to offer you the same excellent products and customer service that you have come to love and support. To turn our attention to the blog, of course, today we're jumping into metal posters. We will explore what a metal poster is, and some ideas you can use to create your own! Without further ado, let's jump into this week's blog!
What are "metal posters?"
Simply put, a metal poster is a term used to describe a metal print that looks like a poster. They are usually taller than they are wide, but can come in any size. Of course, we even do custom sizes. These excellent decorative pieces serve many different areas.
For example, they are weather-resistant, meaning that you can place a brushed or white metal poster outside on the patio or deck. Or, you can place it in a garage, "man cave," or even a sunroom. You won't have to worry about warping or colors fading.
These pieces make an excellent birthday, anniversary, or a "just because" gift for anyone in your life.
How Metal Posters Are Made
We produce metal posters with the images you send us. When you visit our page, you simply select your size, your finish, and upload your image. Then, we will confirm that we've received your order, and if there are any issues with the size or quality of your image, we will let you know as soon as possible.
We print your image directly onto a thin sheet of textured aluminum. So, there is no mounting or hassle when you receive your print. You can hang your metal easily with the floating mount installed on the back.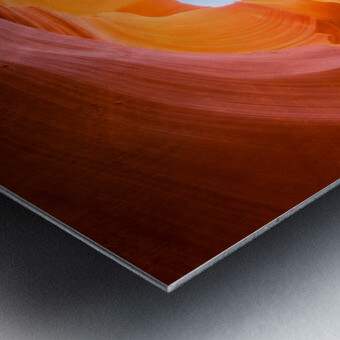 Alternatively, we offer display options that do have a frame, or have a metal edge that wraps around, creating a box. Whatever display option you choose for your metal poster, it will save you a ton of effort and time to hang when compared to a traditional poster. You will not have to find a frame that fits correctly.
Ideas & Inspiration
One of the finish options you can select is a brushed metal. A brushed metal finish looks great for images that may be lower resolution, or for grayscale images. Which would work very well if you were to produce, for example, a movie poster from an image you found on Google. The lower resolution would enhance the textured finish, making the image look vintage, gritty, but also quite sleek.
Additionally, we have a few editing services, meaning that we can easily do selective color, or slight alterations to the photo to make it even more unique.
Check out the example below:
In this example, we took the classic Jaws movie poster. It was a very low-res image. However, we were able to use our software to expand the image. Everywhere you see white in the image will not be printed. Instead, the metallic silver metal comes through. Even though the image seems grainy, with the brushed metal texture, the end result will be a vintage-looking metal poster.
Additionally, we opted for selective coloring to really make the title stand out. The contrast between the deep red and grey looks incredible. And, this high contrast combination between bold, primary colors and neutral shades is very on-trend for 2021.
More Ideas
Of course, posters aren't just limited to your favourite blockbuster movies. Concert posters, or just portrait-oriented images with text also work to create an exciting pieces of decor. While our metal posters come in a matte finish, there is also the option to add a high-gloss varnish overtop of the image. This varnish adds a wonderful shine factor, akin to acrylic. And, it is only a small fee ($10).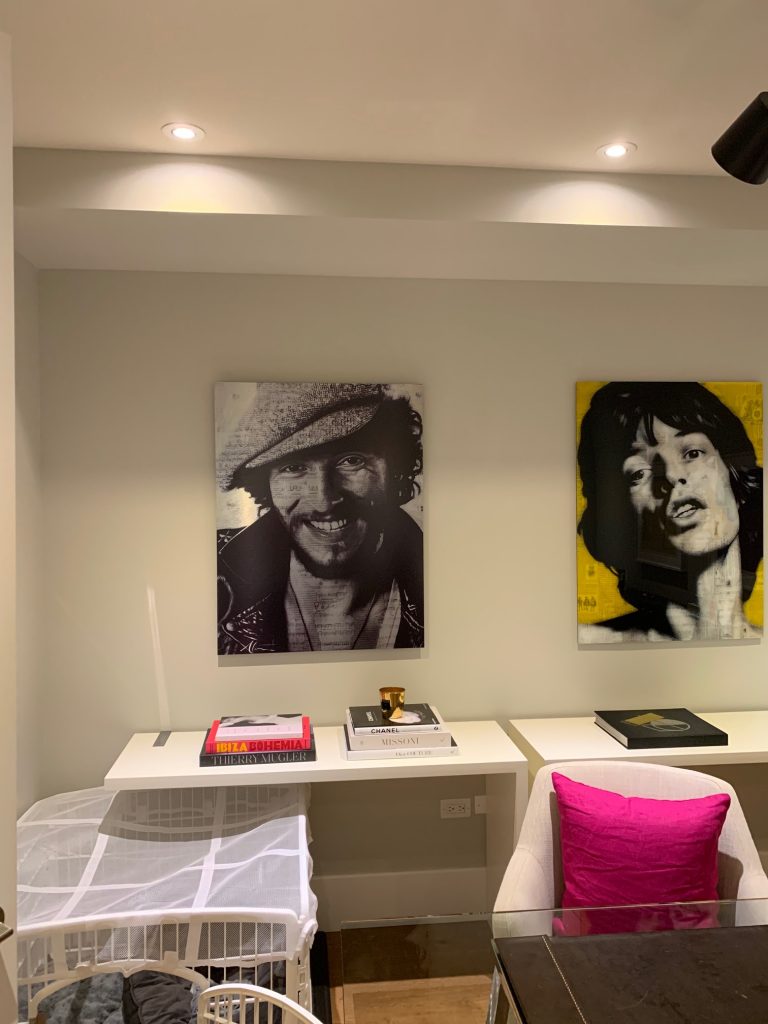 For example, look at these awesome Bruce Springsteen & Mick Jagger posters. You may not be able to see it in detail, but close up there are threads of music staffs and notes underlying the image. Target or Amazon will never be able to provide you with such a unique piece of decor for your home. Decor which truly showcases who you are and what you love.
There are plenty of websites that sell cinema, concert, or other poster images, like MovieStillsDB. However, just to note, you may have to purchase the image. For free images, you can try stock photo sites like Pexels or Unsplash. Though they may not have the same selection of images or movie stills.
Other Notes About Metal Posters
While the bulk of this blog focused on our brushed metal prints, we do have two other options to note: white metal and sublimated metal. These two options do not have the same textured background as the brushed metal. However, they do have some key differences between them.
On these two mediums, all parts of the image that are white, will show up white. If we take our Jaws example from above, the white background will show up white instead of as textured aluminum. However, with the metal sublimation medium, the finish will be shiny rather than matte. Additionally, sublimated metal is a true High-Definition product and requires a high resolution photo to look its best. A grainy photo from Google will not look good as a sublimated metal print.
Currently, we are back on track with our promise of 6-7 business days to process and produce your order. Meaning that there's a ton of time to order metal posters as gifts for Valentine's Day! As usual, we are on hand 24/7 to deliver the best customer service experience possible. From our editing services, to our care instructions, we are happy to answer any question you have! Don't hesitate to contact us! We look forward to working with you to create metal posters that will stand out in your home.