We are living in a world saturated by photos. We have hundreds of images on our phones that we carry everywhere. We even brag about the quantity of photos we have on our devices! We pose in them and share them with family and friends. Who needs to talk when you can share images of your day, vacation, or family dinner?  With so much content on our handheld devices and personal computers – do we really need to hang them on the walls as photo wall art as well?
Many of us have a particular wall in our homes dedicated to family photos. Many of us hang our photos in a gallery-like setting in a particular room. These areas can include the bedroom, the basement and even the mud room.  We tend to spend the most time in these private areas so having photos there makes the most sense. These intimate settings allow us to see small photos close up. If they were hung over the sofa, the effect would be lost.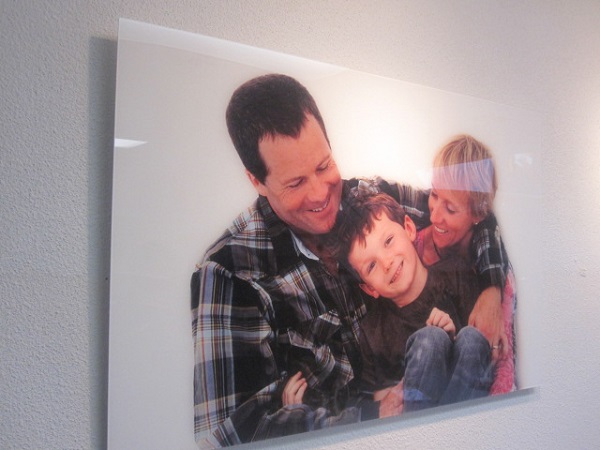 What to create
You can create a storyline when you create a photo wall art. From the photos of kids as babies, to the memorable family trip, to graduation photos. My family takes a group photo every year. My folks hang up one of these photos on a wall of their bedroom every year.  There are currently 2o photos set up of the whole family over a twenty year period. Nothing like seeing everybody age!
Most photos taken on handheld devices can be produced as large images. If you want to create wall art from these photos it's best to create a folder of your favourite photos. Choose as many as you want and put them into the folder. After that, you can narrow it down to the best 10 you want produced.
Once you have chosen the photos you want as part of your wall art, check the dimensions of each photo. Chances are your photos will be the same size if you are using the same handheld device. If you are not technical, most companies will provide this service as well. At Big Acrylic, customers send images and we confirm the different sizes and layouts they can be. You may choose to do 2 small prints beside one large print.  The large print can be 20-30 and the smaller prints can be 9-9 inches.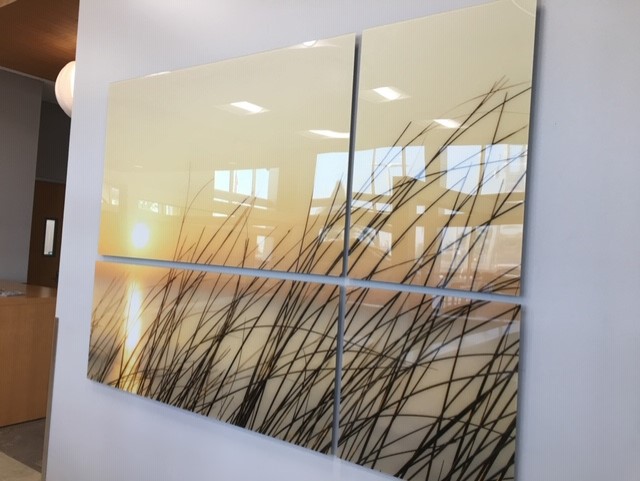 What styles to choose
There is no right or wrong way to create wall art. You can choose to do all of your photos in color, or a mixture of color and black or white, or just black and white. It's all based on personal taste.  You can even add some writing above the photos.  Again, this is your own space and based on your taste. Thinking out of the box is always daring and fun.
Recently, we created photos of a family for the wall space above the mother's vanity. We created a panel for each parent and child in Warhol style pop art. The dad's pop art was him running since he was a triathlete. Each panel revealed something personal about each family member.
Material
Again, it's all about personal taste. For traditionalists, there is the basic paper print in a frame. You can mix different color frames to create a rainbow frame effect, or use the same color tones for frames.
Depending on the budget, you may want something more chic. Acrylic prints and metal prints offers a modern hip look. If you are looking to really rock your walls, choose a white or metal wrap around box. Have the image wrap around the sides or leave the sides in their organic state. Brushed metal can also create an extra level of uniqueness with your photos.
Stickyslabs
Our new Stickyslabs are a fantastic way to create a photo wall art on your walls. Simply sending us the photos you want, and we will produce them on 1/8″ acrylic or metal and send them to you ready to hang. Each Stickyslab has a strip on the back that allows you to adhere it directly to the wall. Our adhesive strip is high quality and will not leave residue on your wall. It is also easy to move and rearrange.