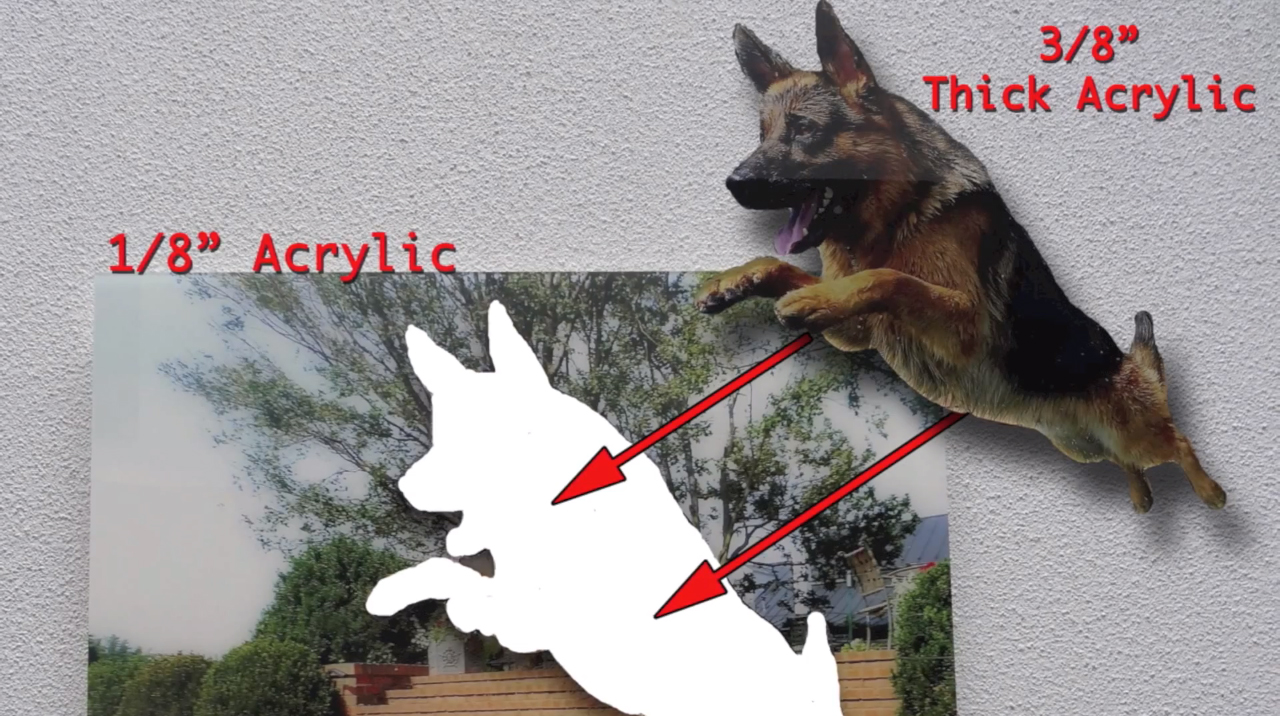 We often test concepts and ideas at Big Acrylic. We often compare Acrylic Prints to High definition T.v and the 3d effect it has. Wanting to take this a step further we wanted to create real 3d acrylic wall art.
The Concept
After testing many concepts we came up with this idea. We would print our image on  1/8 acrylic, 1/8 sintra with our float option. We would then produce part of the image in thicker 3/8 acrylic and use a Cnc to route out the shape. We then attach the routed 3/8 acrylic image using special tape and glue onto the 1/8 Acrylic. It can take a little bit longer to produce but the results are cool.   3d  acrylic wall art would look great in any home,office or institutional setting.
We are offering this as a custom option if you are interested.  Not every image will work ,or is suited for this style.  For those of you looking for something unique and eye catching we highly recommend this for the "wow" factor.
My favourite example of 3d  Acrylic wall art would be mountains, pets, cars ,as well as digital art. Because this is a very specialized service its best to chat and go over the project.
If you are thinking about creating 3d Acrylic wall art from your photos, make sure your camera is set to the highest setting to create a digital 3d masterpiece. Again not every photo will look good in this style so remember we are always a phone call away?
Like Santa and his elves we are always busy trying to create new concepts and art forms that will blow you away. The image Below is a 30-20 " acrylic. The German shepherd portion is 18 by 18 " and 3/8 in thickness and was cut to shape by a CNC router.
Please contact us to discuss this or any other project you are thinking about doing. We are passionate in what we do and will guide you through the process