Taking underwater photos with iPhones can open up a whole new world of photography! Whether you want to capture someone dancing in the rain, swimming in a pool, or the amazing ocean life you see while snorkeling, smartphones have made it possible for everyone to take the plunge. The great thing here is that you do not need to carry a lot of heavy equipment. You are just a click away from capturing exciting underwater images. But before we jump in, you need to suit up! That means finding the right waterproof case to protect your iPhone.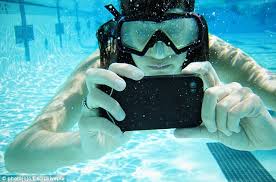 Waterproof your iPhone
The first thing you need is to invest in equipment that will protect your iPhone. Most phones can be salvaged if the damage is from fresh water. However, there is no coming back from the ocean and salt water. The safest way to prevent any environmental damage is to purchase a durable waterproof case.
There are 2 types of cases that are suitable for most phones: underwater housings (hard cases) and flexible underwater housing, also known as dry bags.
A hard case offers more physical protection, which is important for those attempting to take pictures in more extreme environments (surfers for example). A dry bag is great if you are going between underwater and open air photography. The other advantage of a dry bag is that it floats, so if you drop your iPhone it won't disappear into the sea.
We did the research and the following  3 cases rated high in user satisfaction, durability, and performance.
Pelican Marine Case 
The Pelican Marine scores an IP68 rating, which means it can be submerged in water up to 6.6 feet for half an hour. It's also very rugged, meeting military drop test standard 810G. The five-layer protection includes shock absorbing elastomers, a polycarbonate shell, and a built-in screen protector. This case also adds grip, Touch ID still works, and though it completely covers the iPhone 6S, Pelican has worked to ensure that the audio isn't too distorted.
 Vansky Waterproof Dry Bag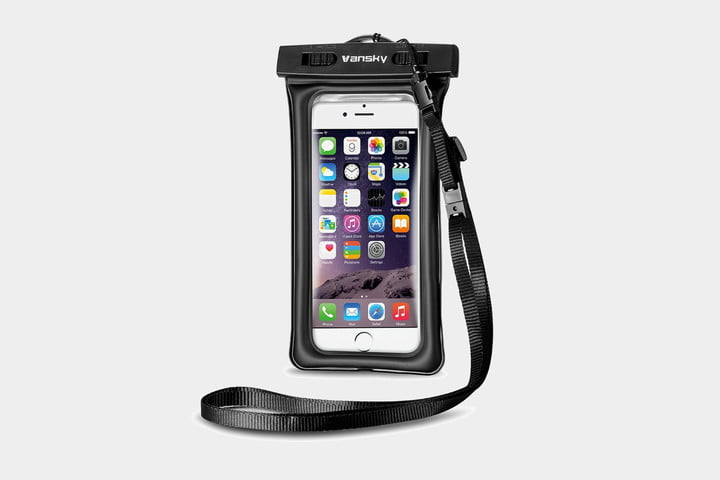 An all-purpose photography accessory. Designed from a premium grade TPU, the Vansky dry bag can handle a ton of wet conditions but it's also great for snapping photos and video underwater. The thin layer that protects your iPhone is crystal clear enough to allow distortion-free photos, while the armband and wrist strap that come with the case are great grips for holding your iPhone underwater.
LifeProof FRE SERIES Waterproof Case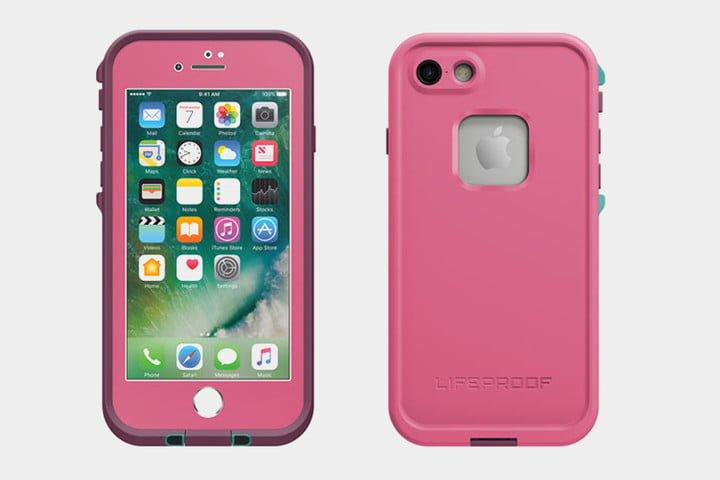 LifeProof FRĒ for iPhone SE features a built-in scratch protector that shields the touchscreen and keeps the elements out. Plus, FRĒ is WaterProof, DirtProof, SnowProof and DropProof, so your phone withstands any environment. Your phone will be submersible to 6.6 feet for 1 hour.
3 Tips for Taking Underwater Photos with iPhones
Familiarize yourself with your equipment:. Not all cases allow you access to all the buttons on your phone. Therefore,  know your smart phone and your settings.  You can't use the touch screen underwater so you'll need to use the volume key to take the photo. Experiment taking pictures this way so you will be comfortable and ready when the time comes.
Time of Day: The best time to shoot underwater is  between 10am and 2pm. This is when the sun is at its highest point in the sky and provides the best visibility underwater. An expert tip is to try to keep the sun either right above you or behind you: "if you shoot into the sun quite often this can give the water a green tinge instead of beautiful blues."
Closer is better: One important recommendation for taking underwater photos with iPhones is to take close-up shots or shoot from no more than 6ft distance, otherwise blurring becomes an issue. Smartphones don't have filters that can be attached to the lens as with SLRs. Thus,  the farther away you are the more color and sharpness you'll lose.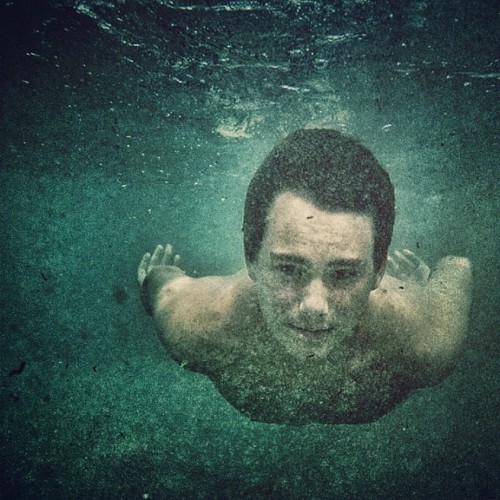 The key to any success is to practice! The more you get out there and experiment, the better you'll get. Experiment at the local swimming pool. Get comfortable shooting in and around water. Then, when you are ready, take it to the next level! Once you have your beautiful image, consider a large metal print to really bring the depth and beauty to light. Underwater photos with iPhones is an exciting genre of photography offering real artistic and cool photo possibilities. So get out there and take the plunge!