Your wedding day is undoubtedly one of the most memorable of your life. Despite all the time and effort you may have expended planning it, this day often goes by in a blur of happiness, well wishes, and fun. For this reason, photography is one of the most important components. It is vital to go over all your wedding photo ideas you wish to have, so at the end of the day, you are not disappointed.
Your wedding photo ideas help you relive the big day through snapshots captured throughout the festivities. It also provides a vehicle through which to share this beautiful experience with others as you display your photos throughout your home.
Given the significance of wedding photos and the extent to which you will likely use and display them, here are a few tips to bring your big day to life and display your photos with expert panache.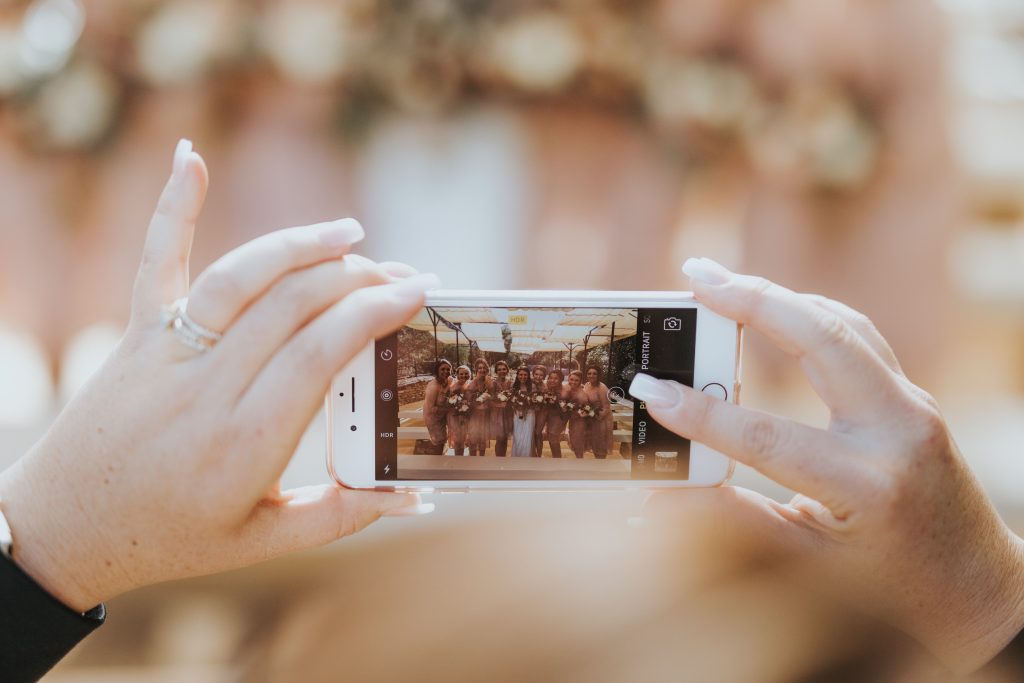 Choose a Photographer with Whom You are Comfortable Sharing Your Wedding Photo Ideas
Any vendor that you work with to make your big day a reality should be someone with which you are comfortable. These are individuals that will be part of your store of memories for one of the best days of your life. The vendor will also go through some wedding photo ideas to help capture your special day.
This is especially true of the photographer you choose. This person will be your shadow throughout the day.
Consult with various wedding photographers and gauge their experience, approach, and style. But most of all, determine how comfortable you feel when conversing with them. Choose the photographer that has the best combination of experience, style, and comfort.
The most experienced wedding photographers will know how to blend in so that you barely know they are there. This allows them to get candid shots that truly capture the joy of your big day.
Plan Desired Shots in Advance
To make sure that all of your wedding photo ideas come to life, you should plan desired shots well in advance. Think about what moments you want to capture from your big day and make a shot list. This will help your photographer execute the photos that you want executed.
If you're overwhelmed by what shots you want captured, ask your photographer to submit a shot list to you. Then, go over it together and perfect it so your photographer knows exactly what shots to capture.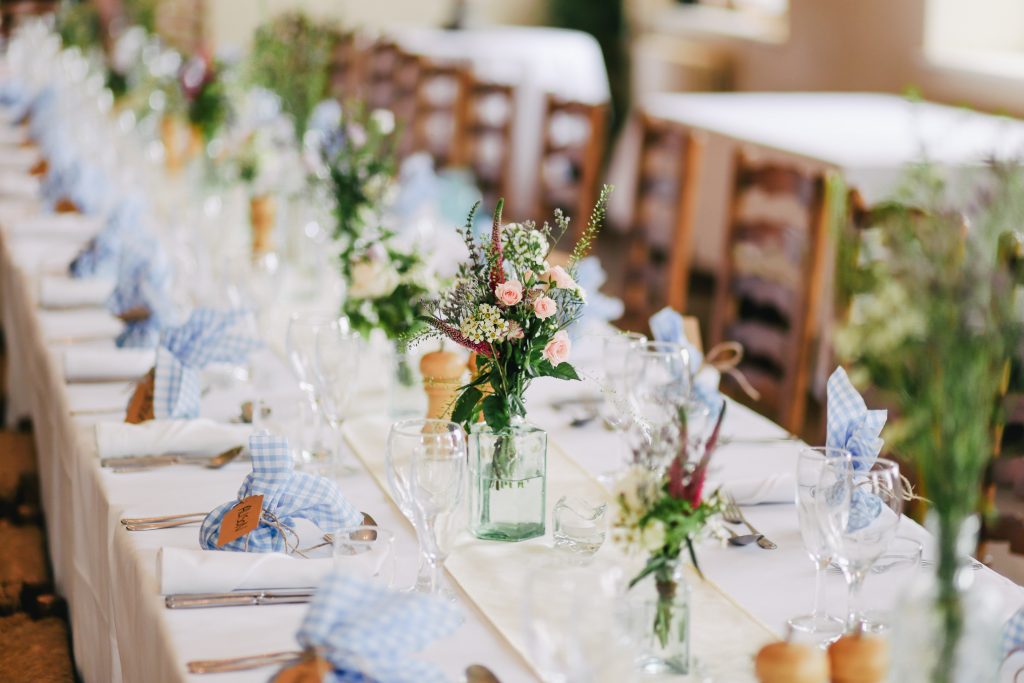 Designate an Area for the Photographer
It is imperative that your photographer have access to your nuptials without having to shoot over or around your guests. Designate a special area for the photographer and cordon off the space so that no one blocks this vantage point.
Make sure that whatever area you designate for the photographer provides the best angles of the wedding festivities. Scout out your wedding locations in advance, so you know exactly where these areas are.
In fact, it would be better to have the photographer do a run-through with you prior to the big day with some test shots, so that you get exactly what you want during the real event.
Take the Photographer's Expertise Under Advisement
Your photographer may suggest options for shots that you may not agree with or even consider. If you are working with an experience wedding photographer, they may have an eye for something you don't. If you trust your photographer, and you should, take their expertise into advisement when deciding on shots.
Mix It Up Between Candid and Formal Shots
When it is time to display your wedding photos, the last thing you want is a slew of overly formal photos that do not truly capture the magic of the day. So, mix it up between candid and formal shots.
Make sure that your photographer gets the bloopers, candid photos of interactions between guests, hidden moments between the happy couple, and anything else that might really convey the essence of this special day.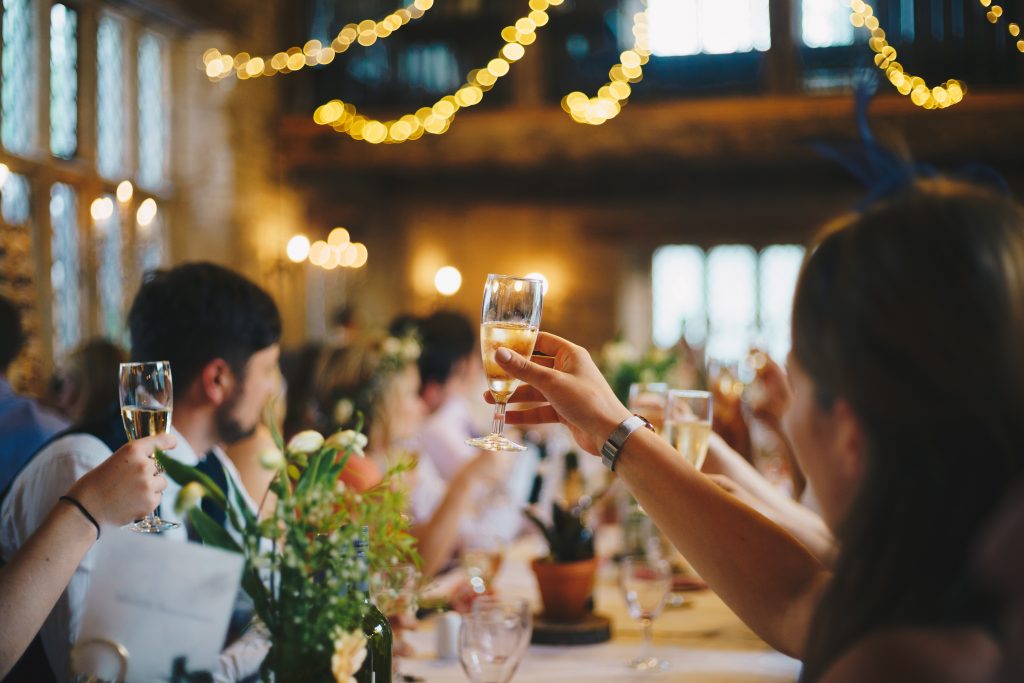 Set a Timeline for Photo Package Receipt
Set up a timeline well in advance for the receipt of your photos. You may be anxious to get them immediately, but give your photographer the necessary time to edit and choose the best of the bunch. Most photographers need a week or two, or more, depending on the size of their operations, level of experience, and number of photos.
Determining a timeline in advance will manage your expectations and give you something to look forward to. Moreover, it will set a deadline for the photographer so that you aren't left without your photos for months on end. Include this information in your contract so that you have it in writing.
Display Creative Wedding Photo Ideas
This is where the real fun of wedding photography begins. Yes, you will likely purchase some beautiful frames to hang on the wall of your home to showcase the beauty of the big day. Or, you may plan to make a scrapbook or photo album of your wedding photos.
But there are a ton of other display options that allow you to be even more creative. Don't limit yourself to the usual wedding display options when there are so many other mediums available to you.
Remember, your wedding photos and the way you display them should be indicative of the significance of the day. This means that maybe you should do something more special than a nice frame. For example, take your favorite photo from your wedding day and display it on a backlit fabric canvas in the foyer of your home. Or, if you want to really add some pizzaz, customize a few of your wedding photos as acrylic displays.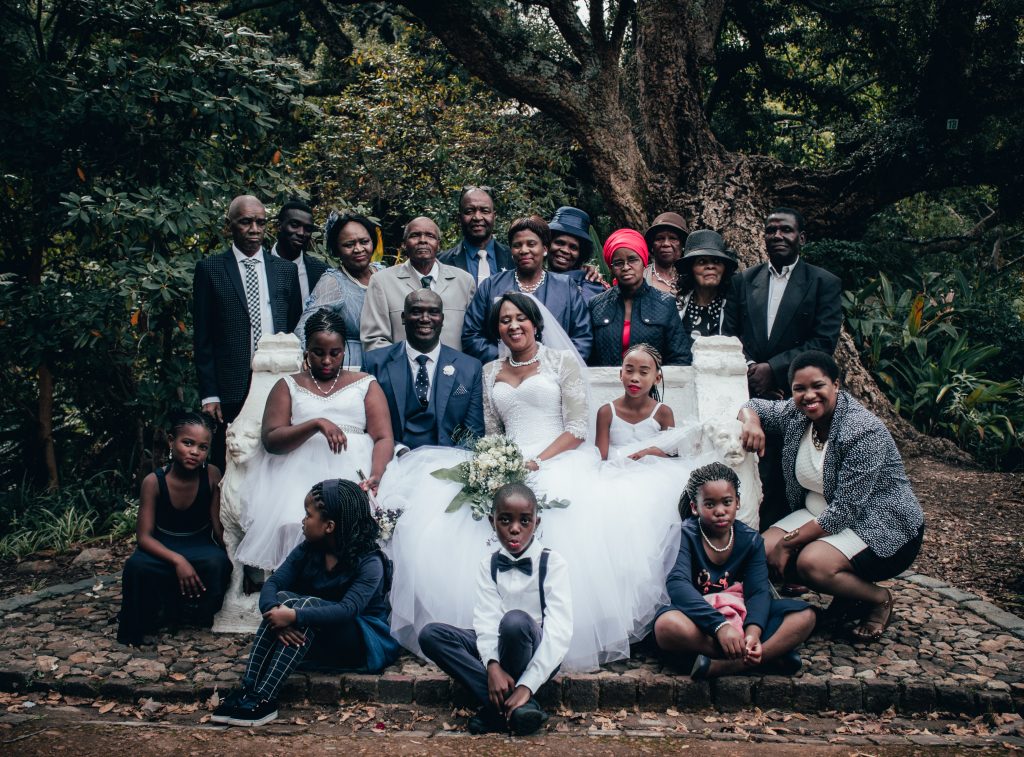 Wedding Photo Ideas on Every Medium
Printing your photos on glass or canvas can really make the colors pop and bring the image to life. Or, skip the frames with a peel and stick wall mural. A metal print can add a nice edgy feel to your wedding photos.
There are so many display options that make your wedding photo display as special as the event itself. Think outside the box, and don't get caught up in the traditions of wedding photography that you forget to put your own stamp on it.
Your photographer may also come up with some wedding photo ideas for displaying. And they may even have suggestions for the best medium, style, or even layout. The options are endless.
As usual, never hesitate to reach out and contact us!
Recommended Read: WINTER PHOTOGRAPHY IDEAS