It seems fitting to write about winter photography ideas this week with all the snow in New York and Montreal. Even though the road conditions are terrible, and deliveries are delayed, there is still something cozy about watching the snow fall. And, it's especially fun to go out afterwards for a stroll through the freshly fallen snow. So, this week, we are going to look at some fun winter photography ideas to help you make the best of a cold situation!
Winter Photography Ideas
Use the Contrast
One of the best parts of of winter photography is that the environment is the perfect backdrop for every photo. Instead of a white backdrop, there's a blanket of beautiful freshly fallen snow. Pairing the white backdrop with brightly colored outfits or accessories really makes the photos pop. Even the sharp grey of the winter sky contrasts with snow, creating a grayscale print without even having to edit it afterwards. Essentially, just pointing your camera towards a subject set against the snow will guarantee a photo with interesting and contrasting colors.
A perfect example of this is photographs of birds. Winter birds are often extremely bright and colorful, which makes them pop against the bright, white snow. Of course, birds like cardinals, bluejays, or finches are very easy to spot because of their coloring, which makes them excellent subjects for even amateur photographers.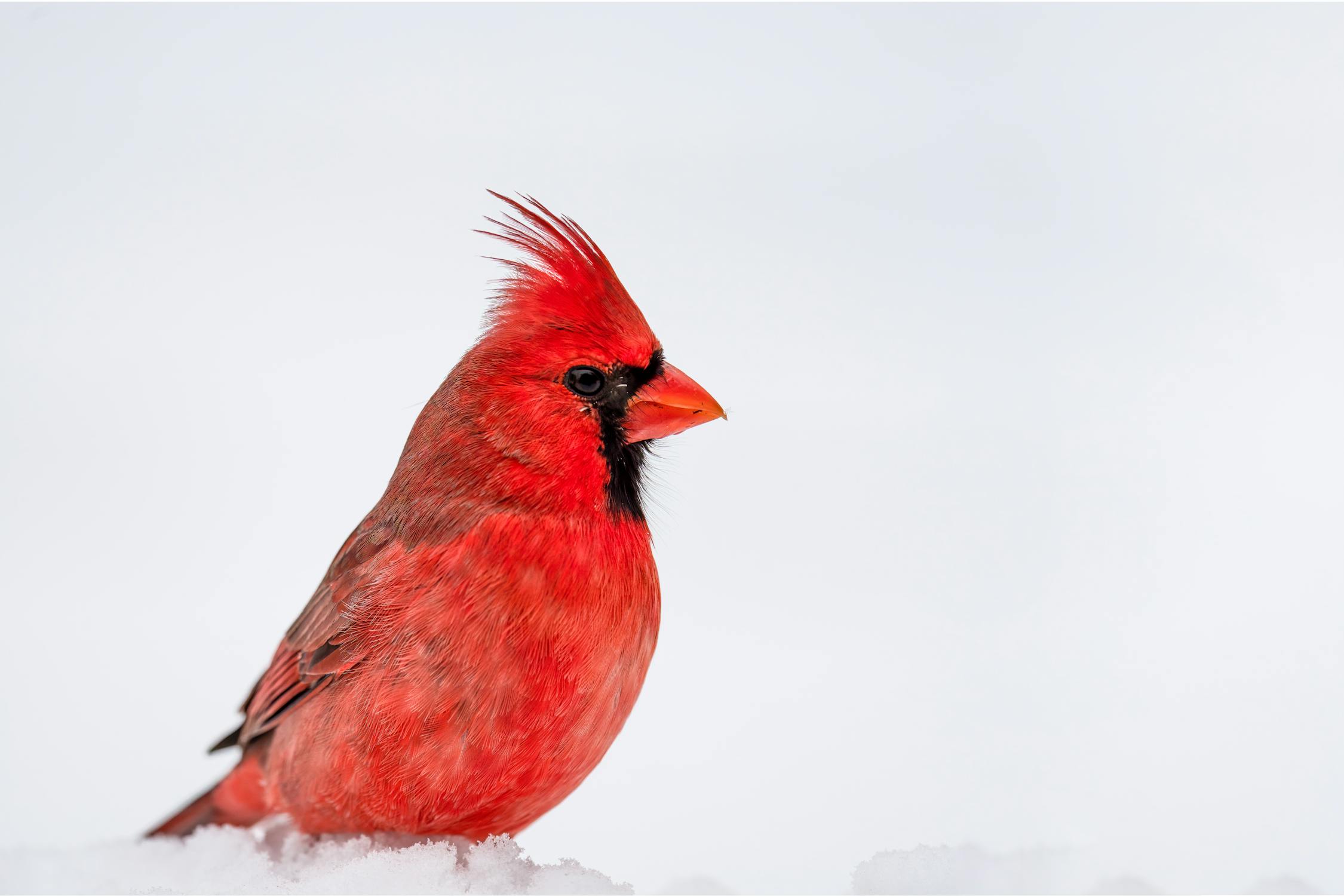 If you decide to brave the cold for a photoshoot with friends or family, there are a few excellent color choices that you should look into in order to really do the wow factor in photos. To really capitalize on the winter backdrop, plan a color palette in advance. There are many color palette generators that are free for use online, like Coolors, which allows you total control and the ability to save your color palettes as .png files to show your photographer.
Winter Photography Ideas – Color Palettes
Jewel Tones
A color palette consisting of deep, moody jewel tones pops against the snow. Think of the photo at the top of the blog, the emerald trees stand out beautifully against the snow. Ruby, emerald, sapphire, and amethyst are deep tones that will add depth and moodiness to the image. These tones use the contrast to draw your eye to the subject, and depending on the subject's complexion, eye color, or hair color, the right outfit can make the subject look like a total Instagram model.
Jewel tones also look fantastic for bridal party photos. They are elegant, sophisticated. And, as Valentine's Day is approaching, ruby, magenta, or a deep wine red adds a deeply romantic flair to any image.
Ways to add these colors into photos can be in makeup, or accessories like scarves, hats, earrings, or socks.
It is important to note, however, that jewel-tones may not be replicated exactly by CMYK printers. For example, royal blue is a color that can be easily created in RGB, but is very hard to replicate in print. If this seems confusing to you, just wait! We will have a blog post that goes extremely in-depth in the future.
Vibrant Tones
If you really want to play with contrast and expectation, go for the fun colors. Orange, yellow, hot pink, lime green, these bright colors bring the summer vibes to illuminate a winter space. This color palette in photos is fun, spunky, spontaneous. Winter photos using this color palette even have a bit of a retro vibe, making them perfect for fun themed photoshoots with friends or family. When paired with patterns, like paisley, polka dots, the palette works great for family photoshoots with children.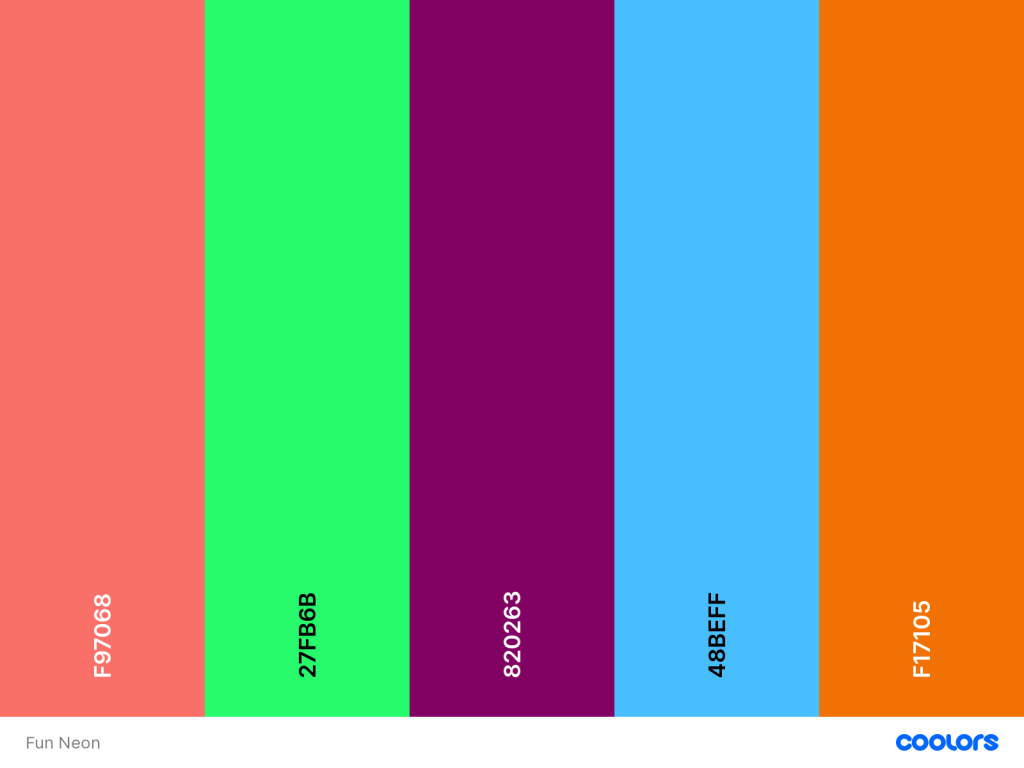 Monochromatic
Creating a color palette based off of one tone can be a little tricky. However, it looks extremely elegant, especially against a winter background. Essentially, to create this type of color palette, you begin with one tone or shade that you can base all the others around. Perhaps it's a navy suit or dress that you are using as a base to build around. From there, you can choose lighter or deeper shades of navy. For a monochromatic scheme, you should have at least three colors, one as a base, and one to add depth and darkness, and a lighter one for contrast or highlight.
Technically, a monochromatic scale can include white and black, as these are the two extreme ranges of any color on the spectrum. So a traditional black and white photo, with one extra added shade could be considered monochromatic!
Use the Snow!
It's there, all around you, providing an excellent backdrop, but why not include it as an accessory or subject in your photos? In cold temperatures, snowflakes don't pack together as easily, making it perfect for use as glitter. Snow can also obscure your subject in a really cool way, acting like a filter that deliberately makes the image blurry, or out of focus. Not to mention, if you are planning a fun family photoshoot, there are few ways to get better candid photos than a family project to build a snowman. Or, an all-out family snowball fight.
Winter Photography Ideas – Printing
So, you've bundled up, gone out, and captured some stunning images and now it's time to print! Hopefully our winter photography ideas inspired you in some way! Fortunately, that's not all we're good for. We can also help you decide which medium is best to print your winter photos on, so that you can create the most stunning winter prints. For prints like these, we'd highly recommend our digital metal prints.
White Metal Prints
What makes white metal prints a perfect medium for printing winter photos on is that all of the white in the image will show up as the white of the metal. Resulting in a very crisp, clear, and bold white color. This of course makes the contrast even sharper, especially when paired with these color palettes listed above. Additionally, our metal prints can also have a gloss varnish added to them, which gives them a shiny, glossier finish. There's a lot of versatility with these prints, and we often see this medium used for high contrast images because the colors pop so well.
Brushed Metal Prints
Alternatively, we have our brushed metal prints, which would look excellent with monochromatic or jewel-toned palettes. These prints use a textured aluminum instead of white metal as a base, so white parts of the image do not show up white, but as a steely gray instead. We have done a few winter prints on brushed metal and the end result is gorgeous. They are often moody, deep, and quite stunning to look at. Especially with a splash of color, these prints are phenomenal in show casing all of your grand winter adventures.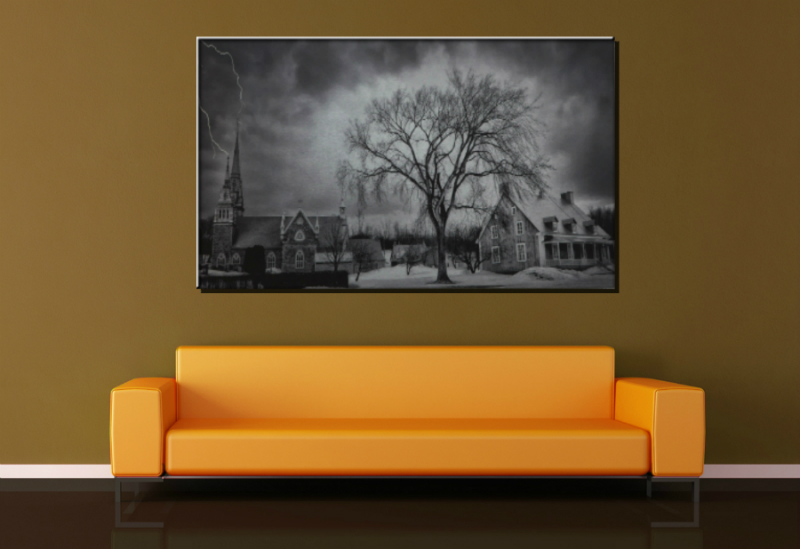 As always, we are on hand to help you create your perfect print! Don't hesitate to reach out and begin your next project with us!