With summer drawing to a close and the busy fall and winter season ahead of us we thought it would be a good idea to go over our most recent product offerings in Acrylic photo prints as well as Photographs printed on Aluminium.
Changes
We recently decided to add a 3/8 " thickness in Acrylic.  We feel there is demand for this size for sign-age and other applications. Unlike the many hanging and display options offered with our choices of  Acrylic thickness, the 3/8 " will only be available in the stand-off option. Because the 3/8 Acrylic is heavy we feel the float option would not support it.
As well ,all Acrylic thickness's not including the 1/8 acrylic will receive our Smooth Edge Treatment in the float option. Have your image printed to the end of the acrylic and also feature a smooth, flat, transparent and optical edge. Tres Chic !!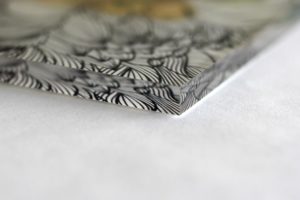 Our stand-off's as well have reduced in cost. Instead of 30.00 per set you can purchase them at $16.00.
Not much to mention about our Metal products. We are entertaining the thought of getting involved in sublimation on Metal but are still at the testing stage
What hasn't changed
Our commitment to make sure you satisfied with the best photographs printed on metal as well custom acrylic prints.
That means offering the best service 7 days a week. We usually respond to emails within minutes not hours.  We will even speak with clients over the weekend if they require more information or have an emergency.
We can help you crop or even increase the file size of your custom Acrylic prints with special software. We want to create the best photographs printed on aluminium as well as custom acrylic prints and we have the tools and resources to do so.
If you wish to do your order manually with us that's no problem as well. Just confirm what you want in an email, or better still call us.
Again, we are available to discuss any project 7 days a week.