As Christmas has passed and New Years not too long ago, it signals a time of reflection. Have we done enough for our customers? Are you introducing new concepts and ideas that are current and relevant? As a team, are we working to the best of our ability? Can we do anything to improve?
At Big Acrylic, we focus on being a leader in creating Large Acrylic Panels. It does not mean our other products do not matter, yet it is the Acrylic Prints we first set out to establish as a company over a decade ago.
Large Acrylic Panels
Since then, our Acrylic Panel product line has been strong. We have carved a niche on producing Large Acrylic Panels while maintaining our top position in the market this past year.  Any Acrylic Print larger than 40 x 60 inches is considered a large panel.
Shipping
We have been able to ship larger Acrylic Panels with D.H.L. without the use of a crate which dramatically increased cost. After a year we are still testing the best method of packaging our Large Panels so they arrive safely with no damage. We are currently sitting with a 2.4 % breakage on larger panels and are working diligently to bring that figure down.
Packaging
In the recent years, we required a crate to ship anything large than 60 x 4o inches. Our crates are made of wood and very heavy which became problematic and impossible to send via courier. In addition, we could not ship anything larger then 60 x 40 in a corrugated box as the Acrylic and Metal would most likely break. We often needed ship these large panels in a crate and thus be shipped by freight which is considerable more costly than courier. To overcome this challenge, we now include two pieces of MDF board to protect the front and back of the Acrylic and Metal panels. It enables us to be light enough to ship with a courier yet strong enough to endure any careless handling.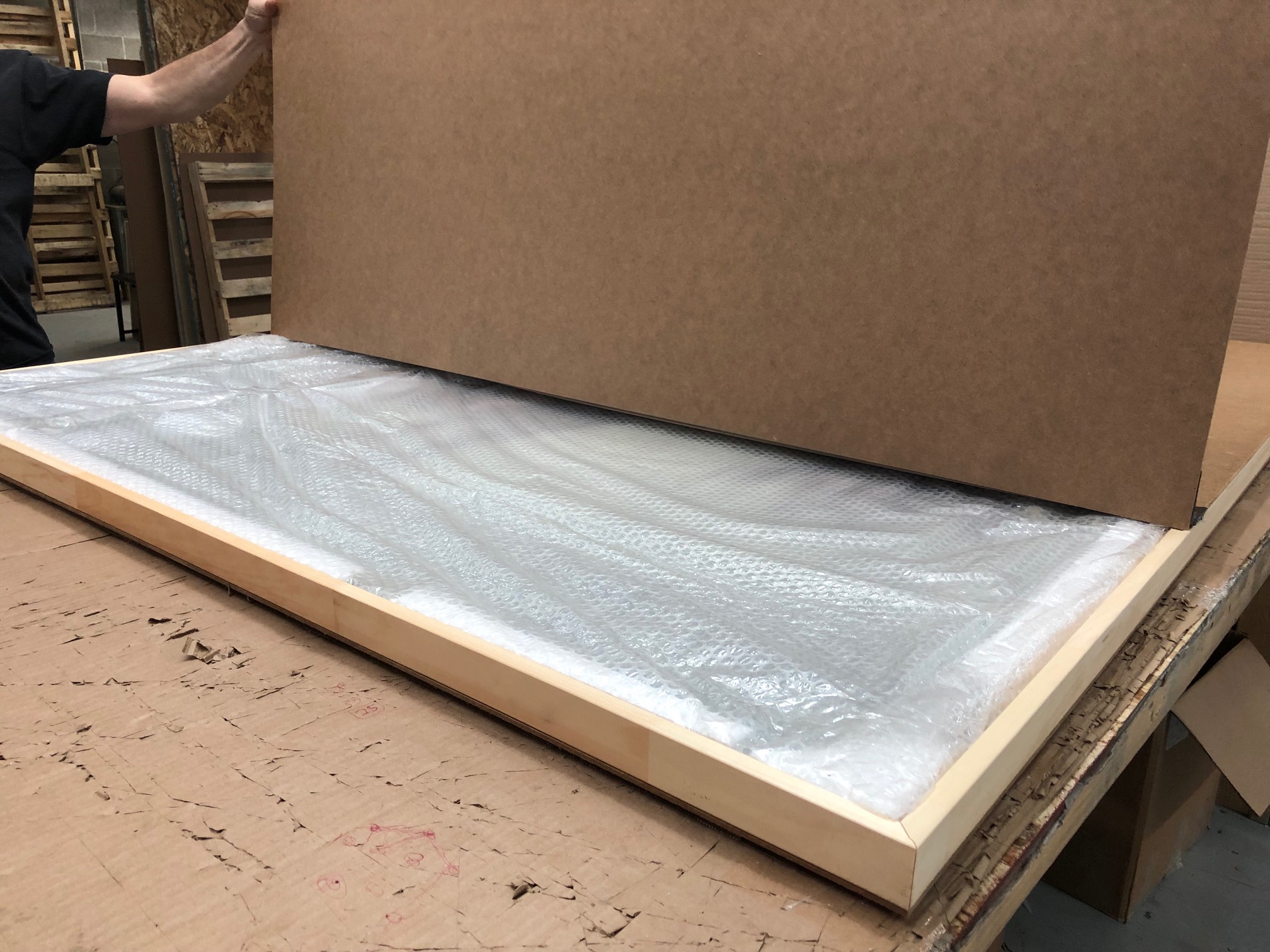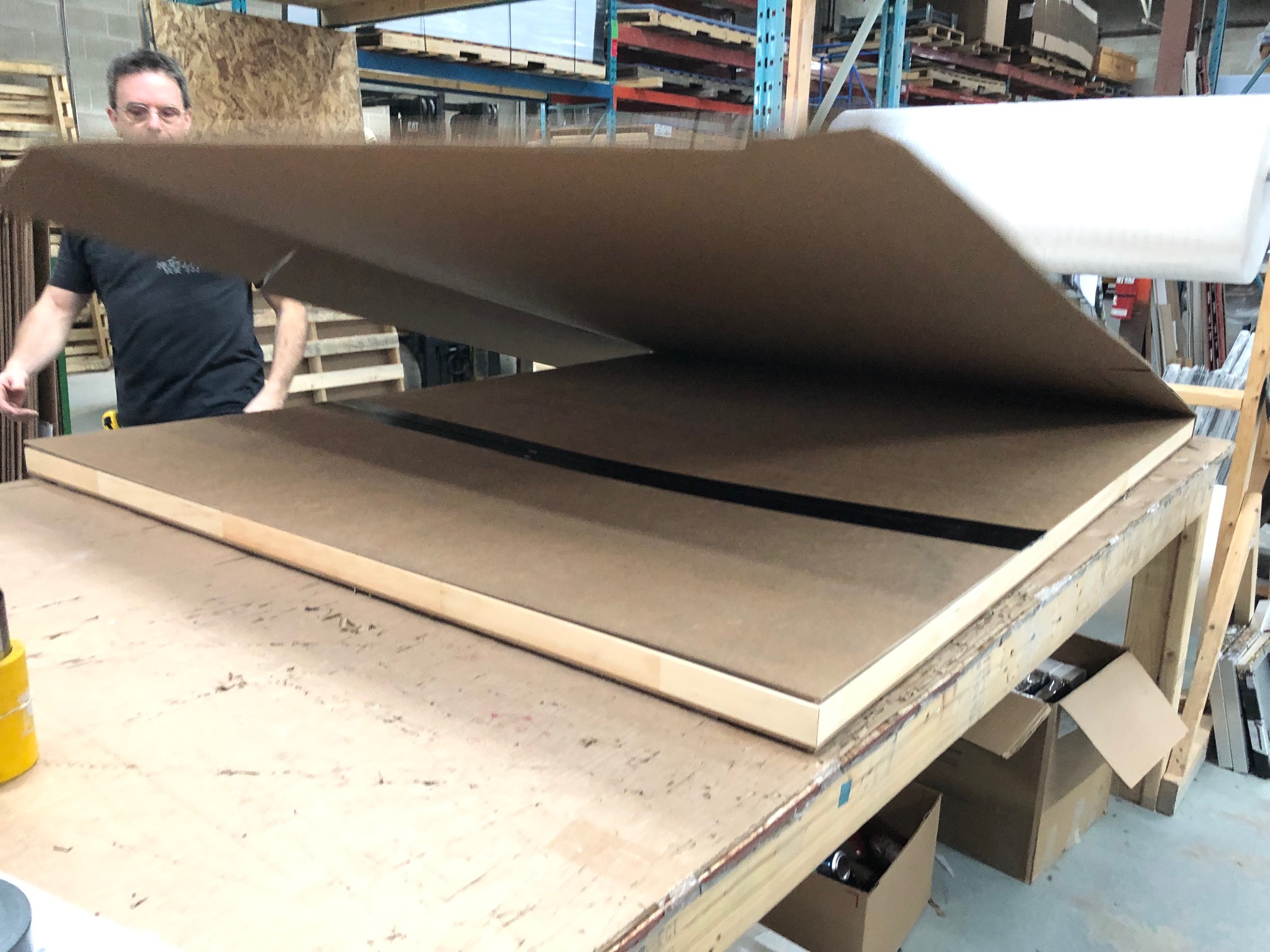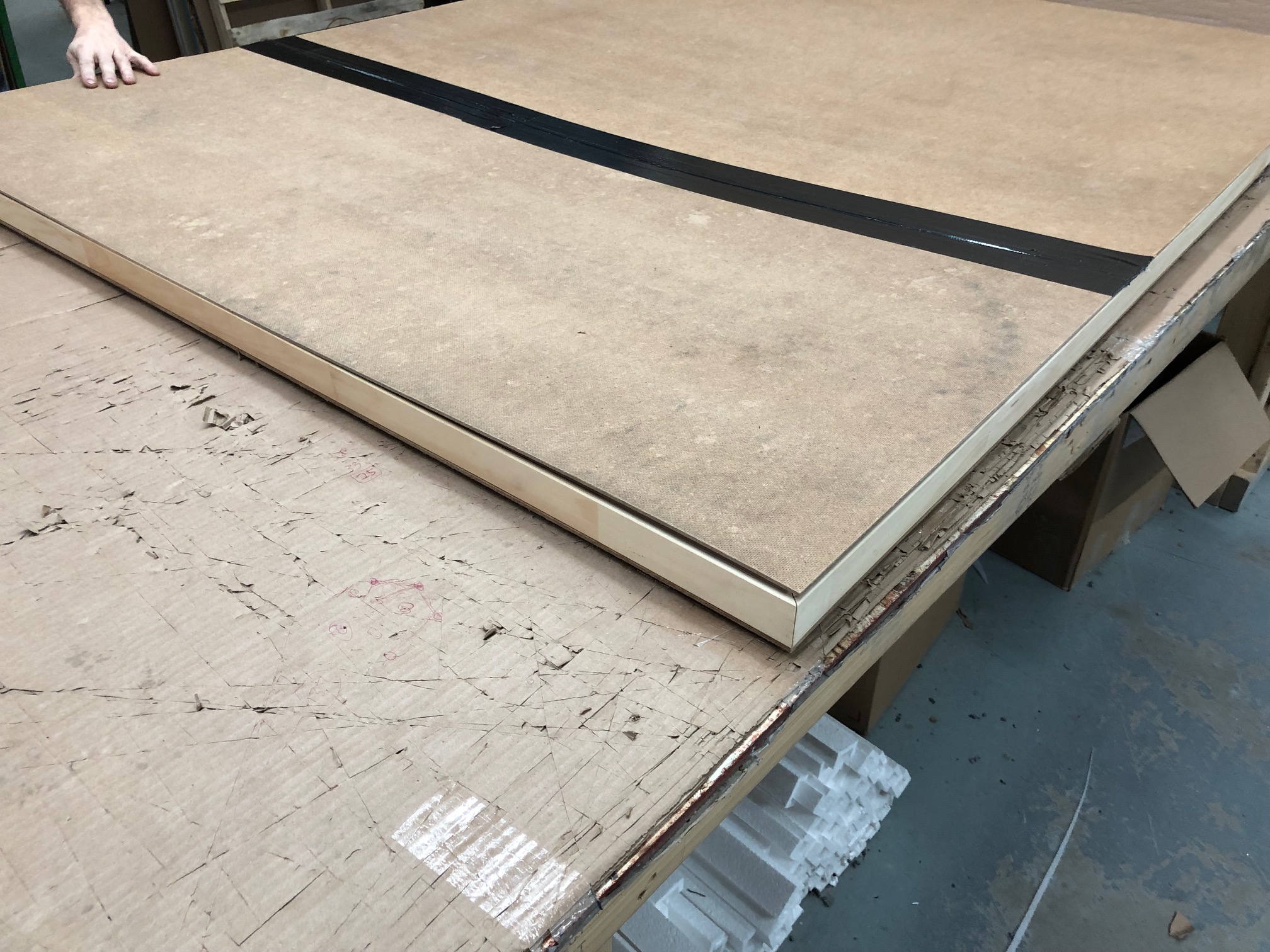 Fabric Prints
We also are looking forward to introducing our new line of Custom Fabric printing. Fabric Printing is available as an interchangeable option with a standard frame. A great idea for the office, storefront, trade show, or home. We offer a variety of styles and profiles. Changing the fabric out of the frame is super easy and include instructions. Also, the product comes in a flat pack which saves in shipping cost.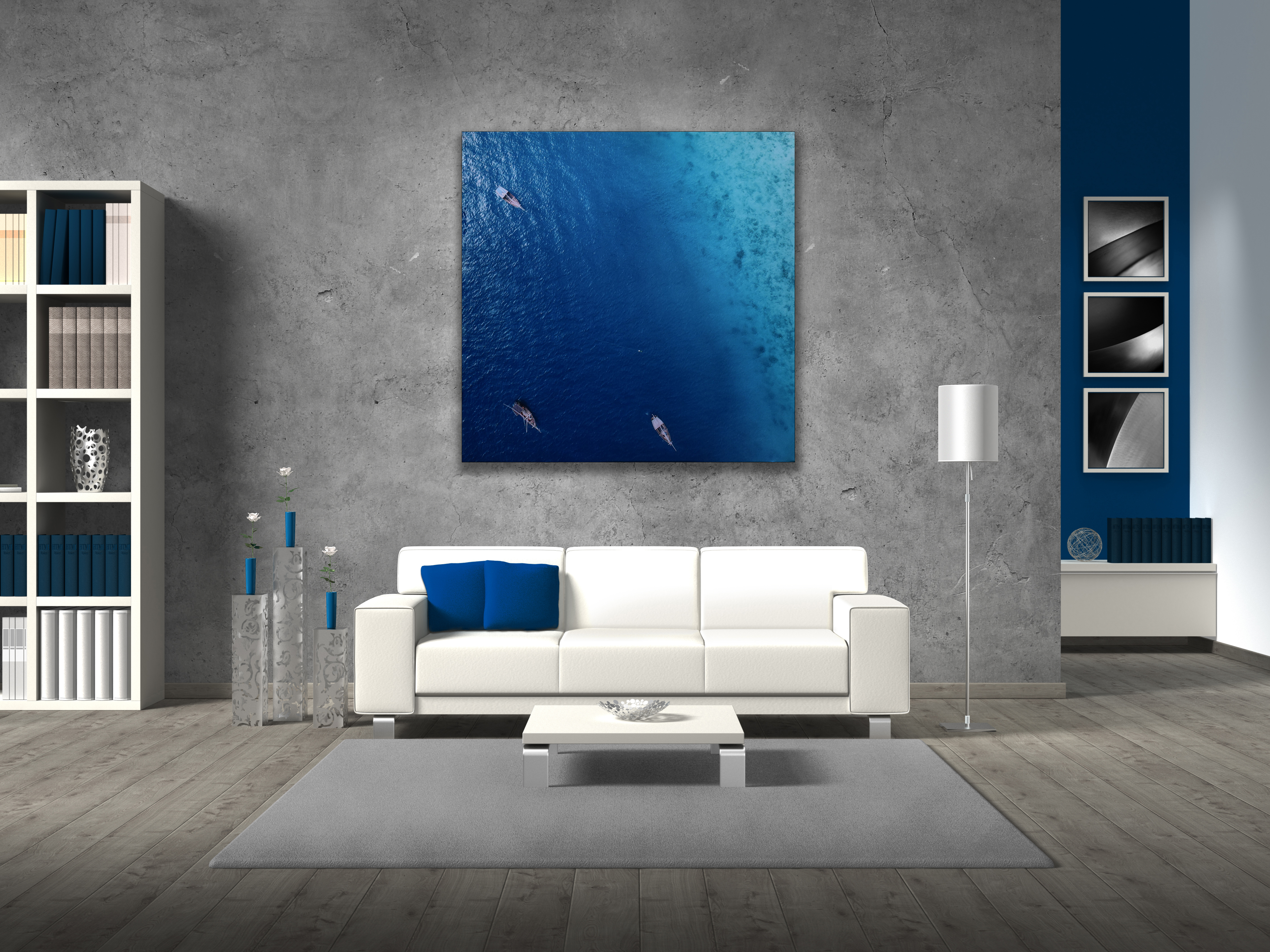 Backlit Fabric
Our backlit fabric printing is another option we have invested in. Like the Fabric Print, our Backlit is interchangeable with various styles and profiles. The colours really stand out and POP with the LED lighting. The Backlit Fabric is a great idea for the office, store, or home to showcase vibrancy as well as an economical solution in changing images for future use.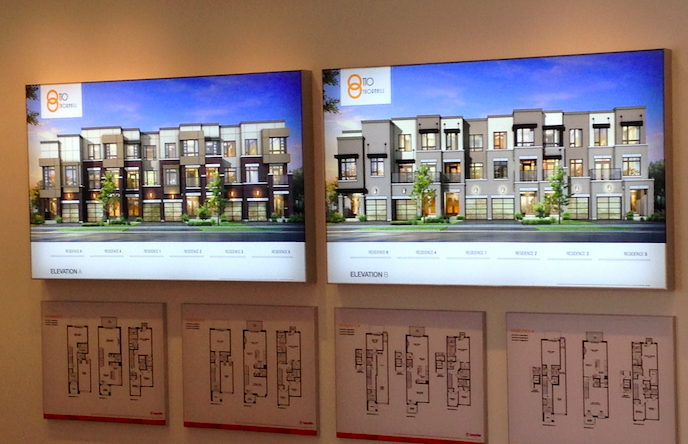 Further, we will be introducing a new and updated website. A few bells and whistles with the same core focus that makes the buying experience easy. We still encourage our customers to call to go over their project or find out who they are dealing with. At Big Acrylic, we offer customer service 7 days a week.
The most important thing going forward this coming year is not to sweat the small stuff. Sure, everything in your daily life will not run as smoothly as you would like. The promotion you were supposed to get, trying to lose 10 lbs, the coworker who drives you nuts. In the big picture, these are minor bumps in the road. Count your blessings that we have our health, live in North America and have access to clean and the spoils of a democratic system.