If you haven't started shopping for the holiday season yet, trust me, you're not alone. Every year, millions of North Americans wait until the last second before buying. Fortunately, we've been developing some great gift guides these past few weeks to help make your holiday shopping a little bit easier. This week we're looking at personalized Christmas gifts for the whole family!
Last week, we discussed unique Christmas gifts for her, but this week we're broadening our scope to include the rest of the family too! Check out some ideas below.
We would also like to note that we have reached the cut-off point for having prints completed and sent in time for Christmas. While we still encourage you to place your orders, you will not be receiving them until January 2021.
Personalized Christmas Gifts for the Whole Family
For your Dad:
I don't know if it's just me, but dads always seem to be the hardest to buy for. For the past few years I think I've gotten him the same thing: a giant bag of chocolate covered almonds and some gift cards. This year, though, it might be better to get him something a little more…mature…yet equally as sweet.
One of my favorite prints we've done can be found in our Customer Creations section. This brushed metal print of Frank Sinatra with only his ol' blue eyes in color gave me an idea. As one of his jobs over his long career in construction, my father used to build windmills. As far as personalized Christmas gifts go, a perfect option for him would be a brushed metal print of one of his windmill projects, with selective coloring on the blue sky. The textured metal would add a nice industrial flair that suits the piece. Then the selective coloring would pop against the gray metal.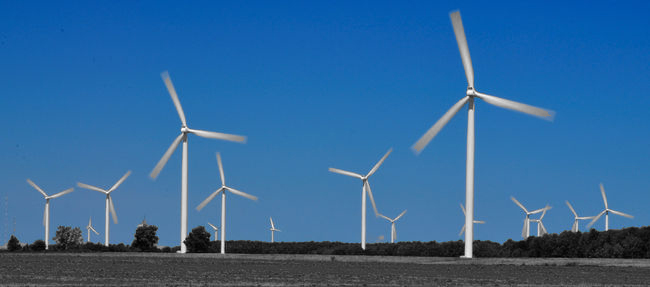 Fortunately, this gift hangs inside and outside, making it a perfect piece of decor for the patio, the garage, or the downstairs "man cave." And it's meaningful! Personalized Christmas gifts don't get much more personal than bringing Dad's work to life as an art piece.
It's also important to note that we are able to do selective coloring edits, and other small touch-ups to your photo! Depending on the amount and level of work you want done, there may be an additional fee for artist services.
For your Mom:
My mom loves the water. She loves to go for drives along the lakefront and often listens to beach noises at night time to relax. I figured the best bet for her would be a visual she can look at while she listens to these soothing noises. One of her personalized Christmas gifts start is a panoramic acrylic of Niagara Falls. Niagara Falls is one of her favourite vacation spots, especially Niagara-On-The-Lake. So, I thought, why not combine the two loves into one beautiful glass print?
I opted for a float display so that installation would be easy, and she could place the print wherever she wanted to. Either in the bedroom, or in the living room, wherever she wanted the extra ambiance.
For your Sister:
My sister loves the "Golden Age of Cinema," and is a huge Marilyn Monroe fan. So, I decided to find a black and white photo of Marilyn online. I thought the brushed metal medium would pop the best for this print. I also thought that the glossy varnish would make the black and white contrast pop! The end result is should go in the "Personalized Christmas Gifts Hall of Fame." I know for sure she will love this print. The best part is that I could simply use an image from Google that we were able to blow up with software to create this print.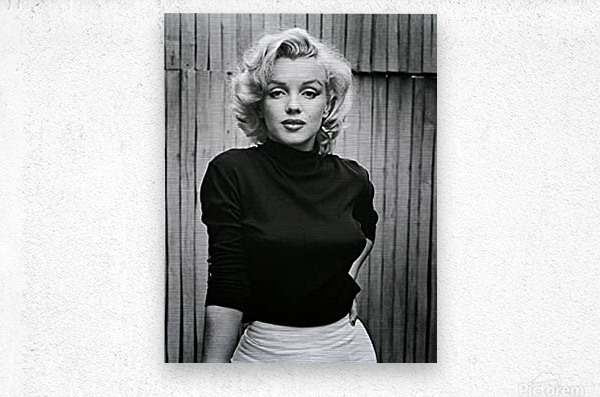 Of course, since Marilyn is such an icon, Marilyn-themed images and memorabilia can retail for quite a high cost. Fortunately, I was able to create a high-quality print for a much cheaper cost.
For your Brother:
My brother loves sports. Specifically, he loves football. And even more specifically, he loves the Pittsburgh Steelers. Now, I don't know enough about sports to know if that's a good team to love or not. But, I do know that his house is basically one big shrine to the Pittsburgh Steelers. And I do know that as long as he has room for more Steelers merchandise, I will buy it for him. He's the easiest to shop for because his interests are so important to him.
Earlier this year, he decided to build a bar cart using some spare wood in the garage. I knew he'd need some decor to go along with his bar cart, perhaps to hang overhead. Again, I decided to use a Google image. This time of the Steelers logo to cut into a circular acrylic print. Despite all of his Steelers merchandise, he doesn't have just a simple image of the logo. I thought the circular cut acrylic would add some class and style to his Steelers shrine.
Notes on Personalized Christmas Gifts
It's important to note that you can browse our "Ideas & Inspiration" section of our blog for ideas that can be used year round. Personalized gifts don't have to just be at Christmas! Birthdays, anniversaries, or other personal milestones are all great reasons to celebrate.
As our window for Christmas orders has now closed, we hope that you'll continue to find awesome creative ways to use our services. We've had a wonderful time seeing all the orders that came in throughout this crazy year. And, we look forward to all of the new orders we'll see in 2021.
As usual, we're available 24/7 to answer any questions you may have. Don't hesitate to contact us! And stay tuned to our social media pages as our office and production will be closing over the holiday period. Because, of course, the greatest personalized Christmas gifts are the ones you give in person.
From all of us here at Big Acrylic, we thank you for your business this year, and we want to wish everyone a happy and safe holiday season and New Year's. We look forward to seeing your prints in 2021!