Labour day has come and gone. Where did summer go?
The staff and I have had a busy summer at Big Acrylic dealing with new projects, serving our loyal clients, and coming up with new ideas that are in the works.
I continuously come across a website that produces 8″ by 8"acrylic photo prints by mounting them on foam core with strips that can be reused and easily replaced on the wall. The cost of the product is $49.00 for the first 3 8″ by 8" panels. Being from the acrylic world, this seems like a reasonable price.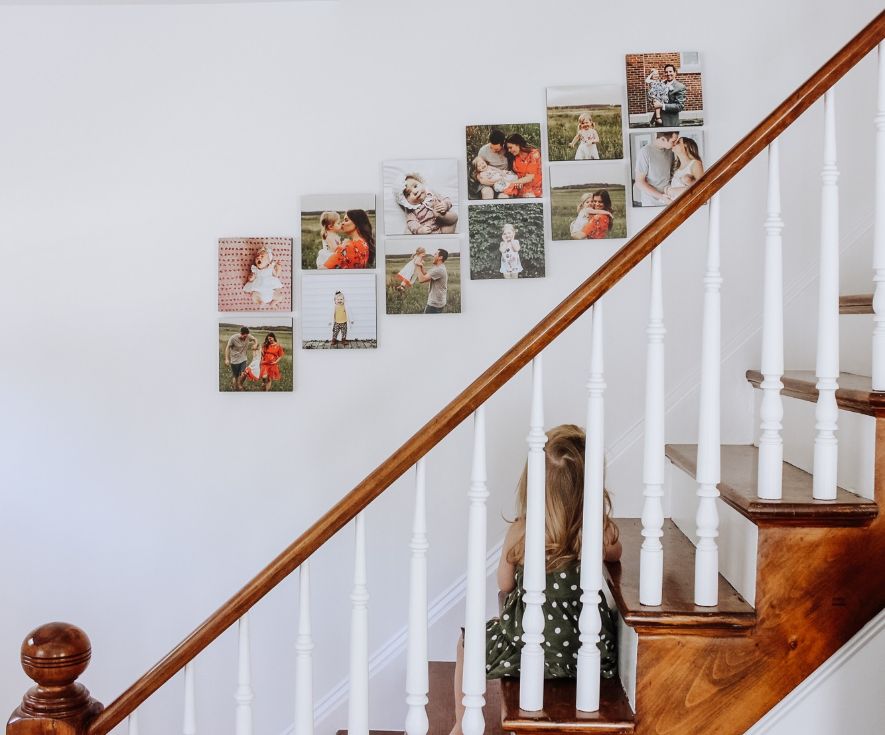 After reading some reviews about this product, I can see that people seem to like it, but find the foam core very flimsy.  There were some complaints about that the stick tabs in back came off, but most were satisfied.
Seeing this, my mind starts to think- can I create a similar product, but with acrylic? The answer is yes, and we are working on developing the product now. It will be printed on 3/8″ thick acrylic and have buffed sides to make it translucent. We will offer it in slightly larger sizes than the 8″ by 8″ tiles offered by the company that produces this product on foam core.
This product can be easily adhered to the wall, as well as removed, and will leave no markings. The cost will be higher than the foam core product, as it is made from thick acrylic and is an upscale product.  An 11″ by 11″acrylic will cost around $39.00 per. The cost of 3 will be $118.00. We are still in the testing phase, and determining the proper tape and weight restrictions since 3/8″ at 11″ by 11″ weighs around 2.2 lbs. Stay tuned for this exciting new offering..
Over the past few months we have seen an ever increasing demand for:
Dyrptych ( 2 Panels)
Triptych ( 3 panels)
Quadriptych ( 4 panels)
Pentatychs ( 5 panels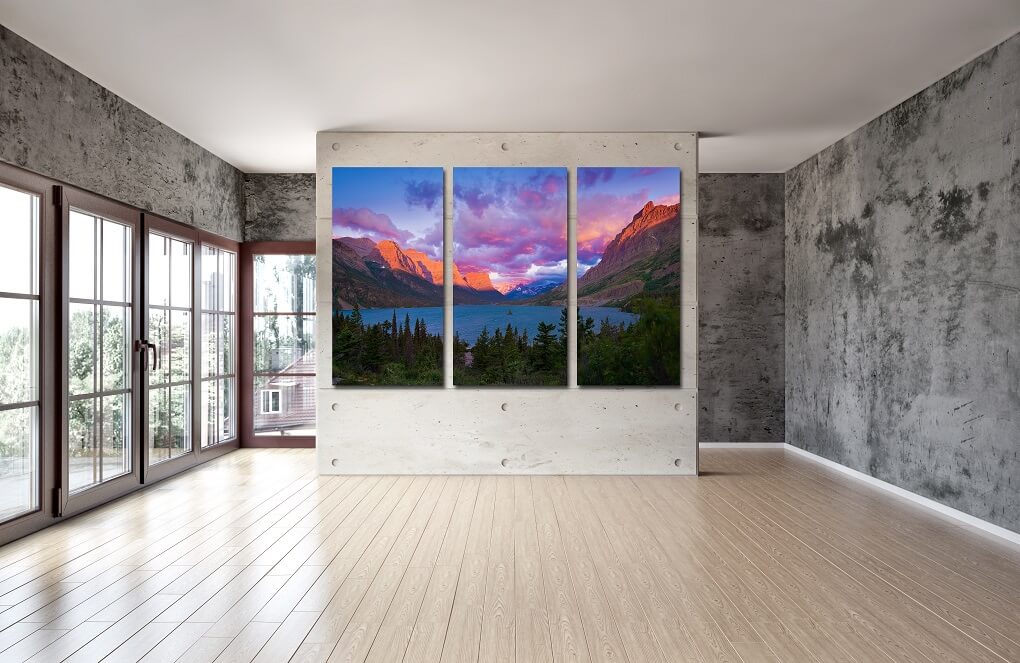 Most times customers will send us their image and we create the look that they want. The most simple way of accomplishing this is creating either a vertical or horizontal combination of panel sizes.  Creating something more elaborate can be done, as well such as creating different size panels that look symmetrical. Just send us an email and we will start working on your project.
Modernizing our site has also taken a lot of planning and work. After close to a year of work, we are almost 100% finished. Keeping it simple with the new site is my vision – executing was a little more challenging.  I wish I had the aptitude and training to create my own site. Depending on an outside party can be trying as times. Even the simplest changes take time until it looks and feels right. One cool new feature is our cropper tool that can crop image to match the size you chose in both portrait and landscape sizes.
To help our longterm clients, we have also introduced a sample pack with all our acrylic and metal prints.  There are 8 sample pieces in the set to check out. They are packed in a blue corrugated box that doubles as a presentation case. We will be choosing who we will send these out to as they are costly to produce. If you are a designer, architect, framing house or any company looking to increase their product line, give us a call.