Redesigning your home is a fun but daunting task. Luckily, we have a few tricks to help you select the perfect acrylic art for your space.
If you are starting fresh, and completely redesigning your space, we recommend selecting acrylic artwork first, and designing around it. This will give you the most freedom to select an image that truly speaks to you. If you don't want to completely redesign your space, yet want to update your look, we have good news for you. A new acrylic art print will revamp your space, while complementing your existing decor. With our variety of styles and sizes to choose from, as well as our ability to turn just about any image into acrylic art, we will find an option that dazzles in your home.
What do you want your home to say about you? What personality do you want the space to have? These are great questions to get you started.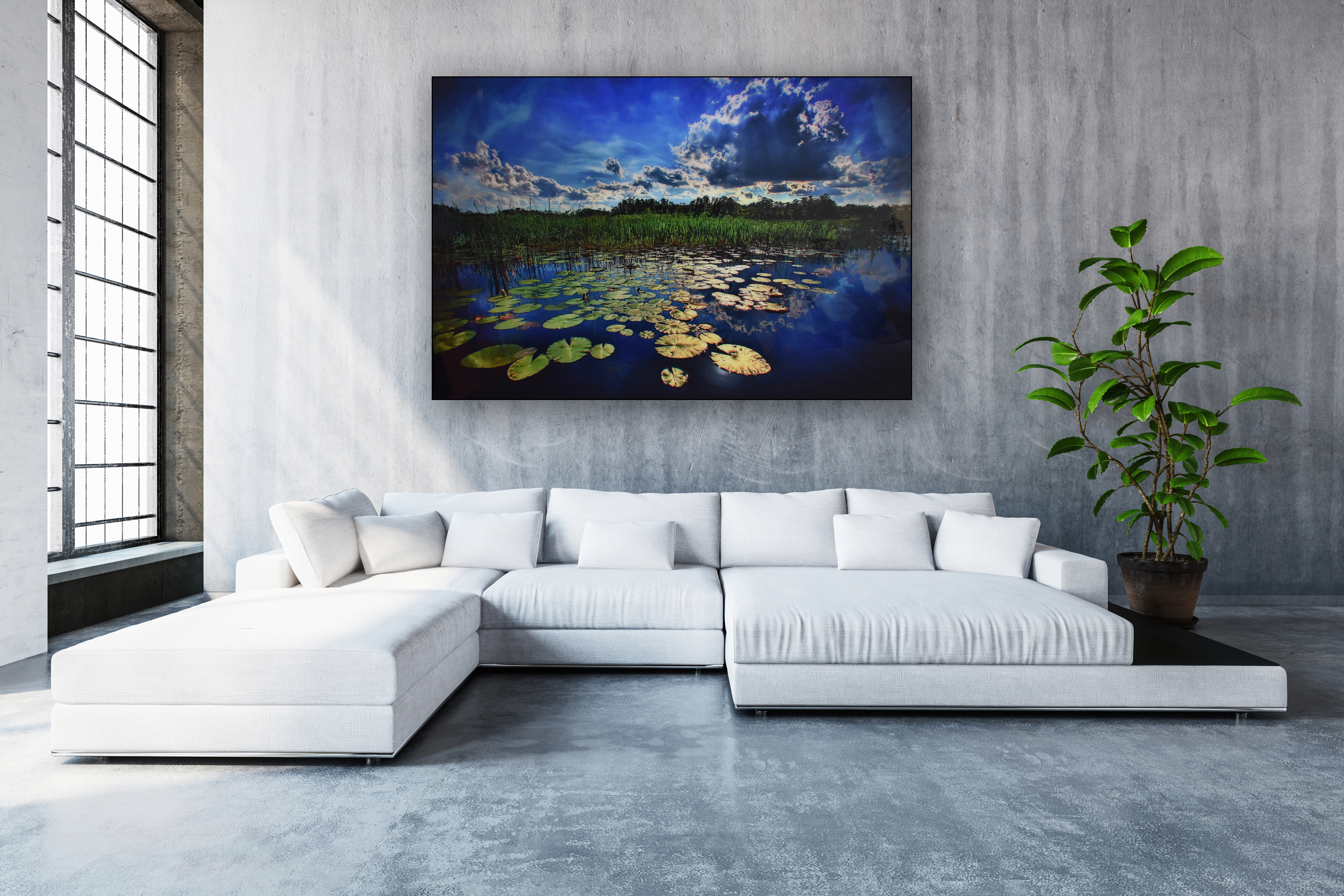 Color 
It's no secret, color is an important design factor, and therefore, the colors you choose for your acrylic art will depend upon the mood you are setting. If you want to create a calm space, work with soft colours. Soft colours don't have to be boring, especially if the acrylic art features bold and sharp lines. For a fun and playful space, try working with pastels, or a variety of bright color. Don't be afraid to have some fun and select something unique. If your space is busy, select an image of a landscape for your acrylic art. With many natural color palettes to choose from, you will find something that complements your space, and creates harmony.
Size
When it comes to acrylic art, size is about balance. A large wall will require a large art piece, or several small pieces, whereas when working with a smaller wall, you can feature a single medium size print, or one to two small prints. The trick is to make your space look full without looking crowded. Choosing the size of acrylic art can be difficult, but we are here to help. Get in touch for a free consultation.
Style
Style, is of course, the largest decision you will have to make when redesigning your home. Whatever style you choose, we have acrylic art that will complement it. Style speaks to who you are, and acrylic art can be an extension of your interests, hobbies, and passions.
Modern – try a single image, split across multiple panels. Focus on an image with clean and stark lines. Acrylic Lite is the perfect choice for a modern home.
Contemporary – if the color in your space is mute, then you can have some fun with the acrylic art you select. Try introducing an accent color. With multiple pieces of acrylic wall art, you can even allow the accent color to cascade across the images.
Industrial – taking inspiration from old industrial spaces, industrial style is effortlessly cool. A Metal Print is a great choice for a space that borrows from industrial style, because you can leave spaces in the design white, so that the contours of the brushed metal are visible.
Shabby Chic – This style has remained popular for a reason. You may wonder how an acrylic print will look alongside antique decor. Well, at Big Acrylic, we also offer Wood Prints. By printing on wood, an effortless vintage look can be added to any space.
Bohemian – Likewise to shabby chic, a wood print will work well. Try combining a wood print with tapestries and found items.
These are just a few of many design options for your home. Get in touch with us to discuss your design ideas. We would love to help you find the perfect acrylic art for your home.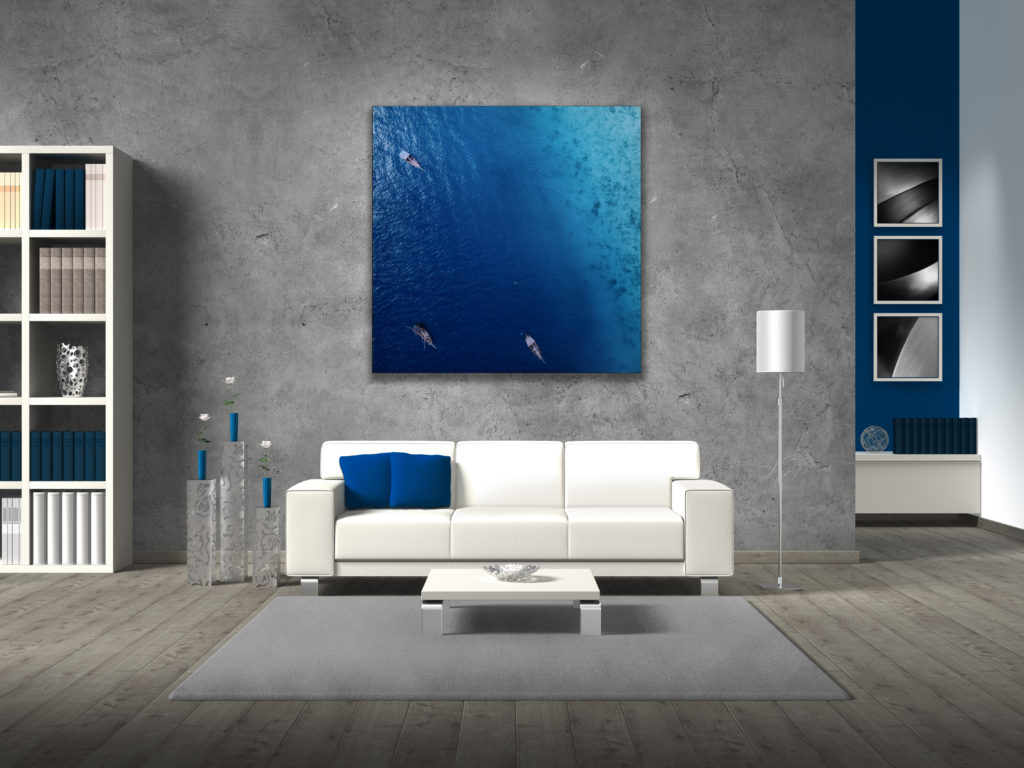 Versatility 
Firstly, acrylic art stands out, but that doesn't mean it needs to completely steal the show. secondly, With endless sizes and images to choose from, you can create acrylic art that complements and works alongside your existing art, from framed paintings to family photos. Even if you are putting together a feature wall, with lots of art, acrylic will work well. For example, try placing a large or medium sized acrylic in the centre of the wall, and placing smaller decorative pieces and family photos around it.
Inspiration
Don't worry if you don't know where to start. With billions of images to choose from, it can be difficult to narrow down what you want. Luckily, we offer tons of ideas in our gallery. By taking a look at our past customers' creations, we hope you will find inspiration for your own acrylic art. We can't say this enough–the options are endless, and our customers' creations highlight this. Furthermore, our blog is also an excellent resource for inspiration. Scroll through to find articles on taking better photographs, types of acrylic, and more.
Why Acrylic?
We can turn nearly any image into acrylic art and therefore your options are endless. We can find the color, size, and style that work for your space. You can do all of this from the comfort of your home, as well as at a price that is less than you might think. Acrylic is an affordable option for creating custom art and gives you the ability to express yourself through your home decor. Lastly, our acrylics are high quality, and you will be amazed by how great your image looks.