I used to love apple pie. Nice and crisp on the outside, and warm and gooey on the inside. One bite, and I was in heaven. Later on, though, my taste for apple pie wore off. Blueberry pie was my crush now. Not as tart as apple, but more rich and still as gooey. I feel the same way about canvas. Large canvas prints were the end-all and be-all. Such rich and vibrant colors, and so real looking. I found myself always asking whether or not it was a painting or a print.
So, in 2005, I decided to look online for large canvas prints. There weren't as many companies as there are now, but there were still dozens. Prices were all over the place. The amount of options to choose from, for hanging, thickness, framing, seemed endless. Needless to say, I was hooked on the idea.
Move forward to 2020, 15 years later. We at Big Acrylic entered the business with a goal. Our goal was to create a different kind of offering to compete with canvas prints. And I would say we have succeeded. So let's look at how our current line of products hold up to canvas.
Acrylic Vs. Canvas
Acrylic prints are our #1 best-selling product. And that's for good reason:
Acrylic surfaces are hard and non-porous.
We digitally print the image on the back of the acrylic.
Acrylic shines and reflects.
Acrylic prints have no sides. The image is very thin.
There are many ways to display an acrylic print, whereas canvas is limited to a frame.
What this means is that, compared to large canvas prints, the only con is the cost. Acrylic tends to be more expensive to produce than canvas. However, the additional cost gets you a print that has rich, popping colors, a smooth, shiny finish, and the ability to hang it wherever or however you want.
Additionally, acrylic images are easier to maintain. They are longer lasting than canvas prints, and are much, much more durable.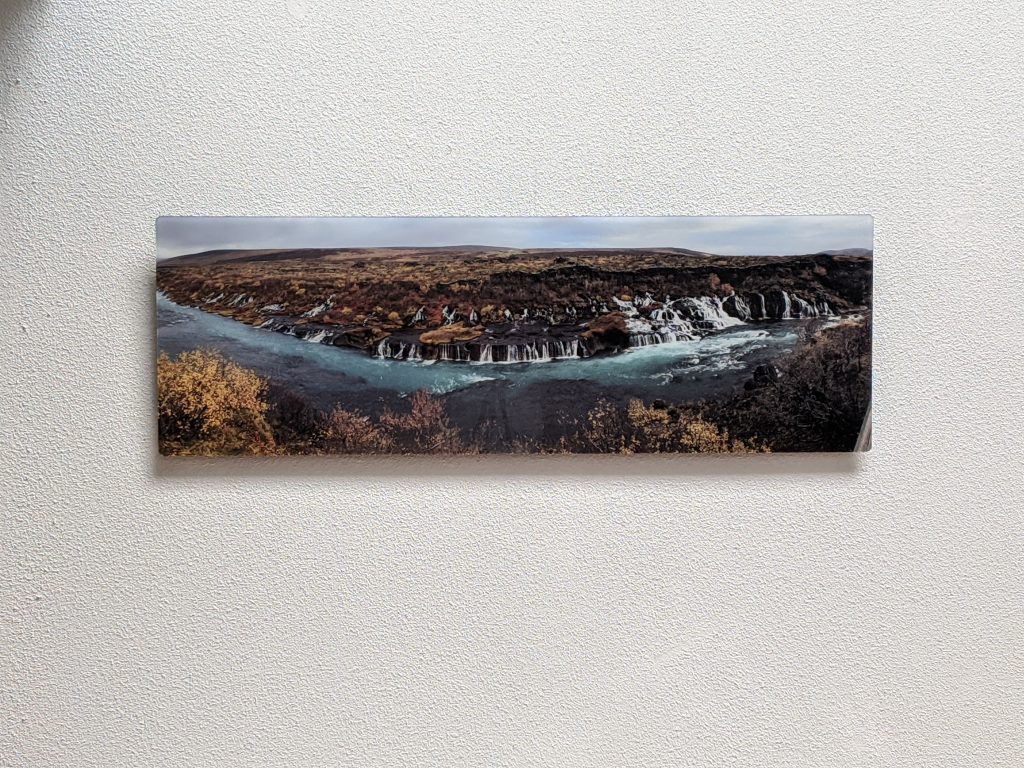 Brushed Metal Vs. Canvas
As we've written about before, brushed metal is a great medium for prints. It provides a unique texture and coloring to prints.
Both canvas and brushed metal have a matte finish and unique textures.
While canvas has more of a grid-like texture, brushed metal has a smoother, brushstroke texture.
Brushed metal prints are outdoors-safe.
Brushed metal prints can have a glossy finish added, whereas canvas requires an epoxy to add gloss.
An area left white in an image will show the organic metal pattern on a brushed metal print, adding a cool effect.
Despite both display options being textured, brushed metal prints are much easier to maintain because the material is not porous or soft. You can quickly clean a brushed metal print.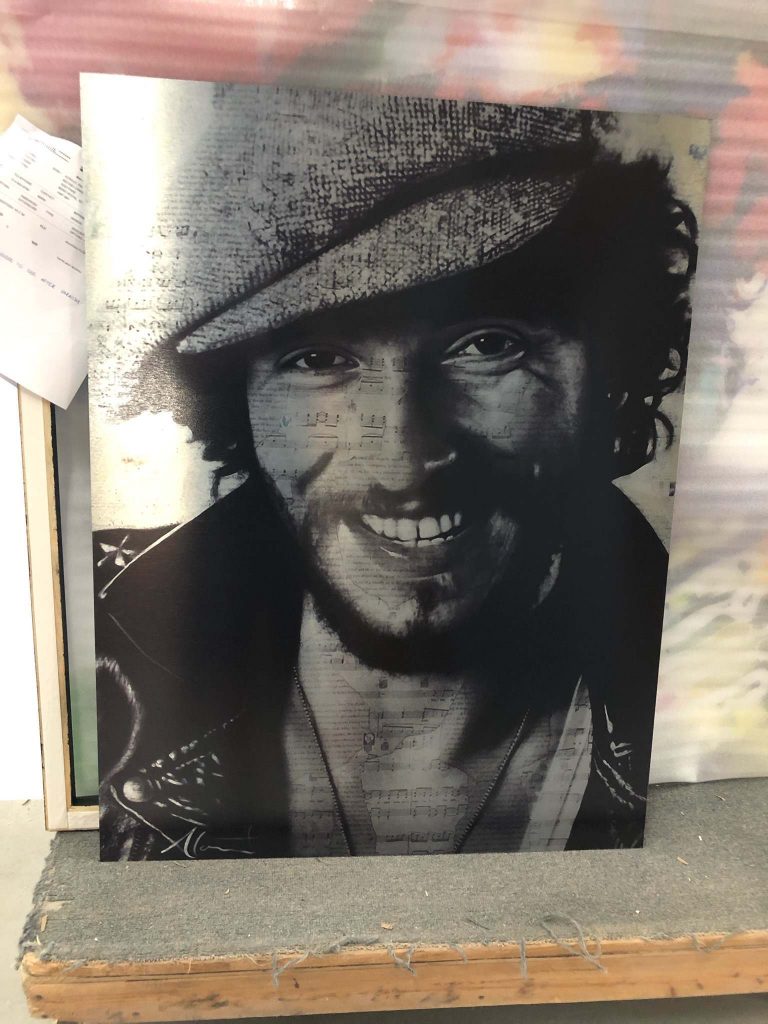 White Metal Vs. Canvas
White metal prints are fairly similar to brushed metal prints. The difference is that white metal will not have any of the brushstroke texture and white images will appear white. When compared to canvas:
white metal offers great color contrast.
White metal prints have a more vivid color palette than canvas.
They can also be hung outside, and have a varnish applied to amp up the glossy look.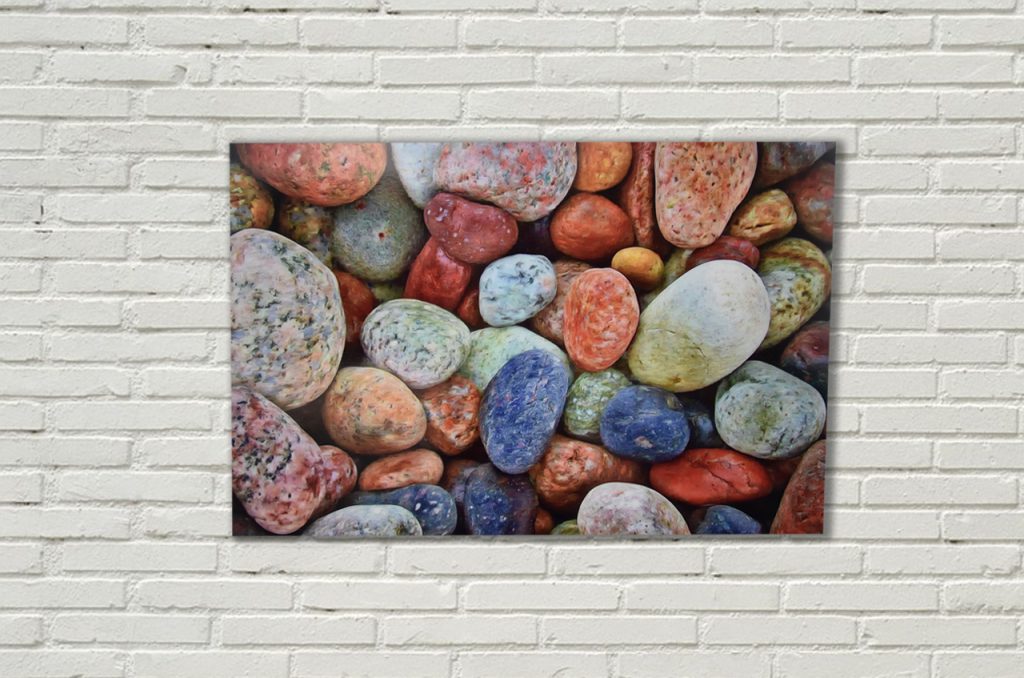 Sublimated Metal Vs. Canvas
Sublimated metal prints are one of our most vibrant products.
Sublimated metal prints have the ink infused directly into the metal panels, rather than traditional printing.
These prints will not scratch, whereas canvas prints will fade, scratch, or even tear.
Ultimately, sublimated metal prints provide an extraordinary alternative to canvas. They are, however, more costly than our other products, and do take a little bit longer to produce.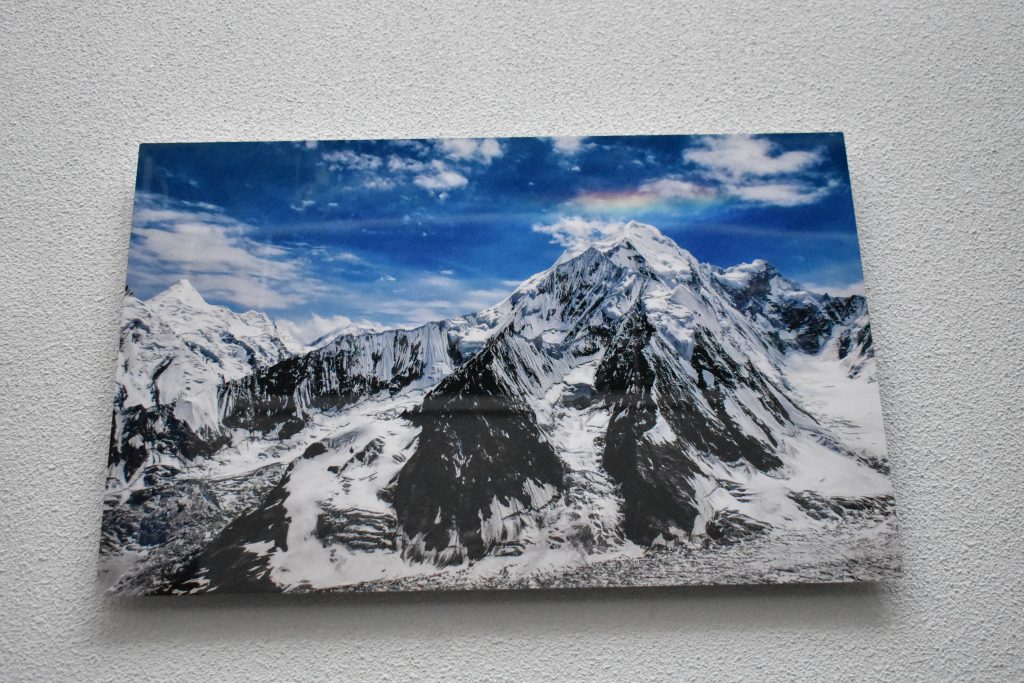 Fabric Prints vs. Canvas
At first glance, it may seem like fabric prints and canvas prints share a lot in common. However, this isn't very true.
Fabric prints use the same process of dye sublimation as the sublimated metal prints.
These prints hang in a metal frame, and are interchangeable.
Although fabric prints do have a texture, the texture is much less visible. Fabric prints are much smoother and more vibrant due to the sublimation dye process.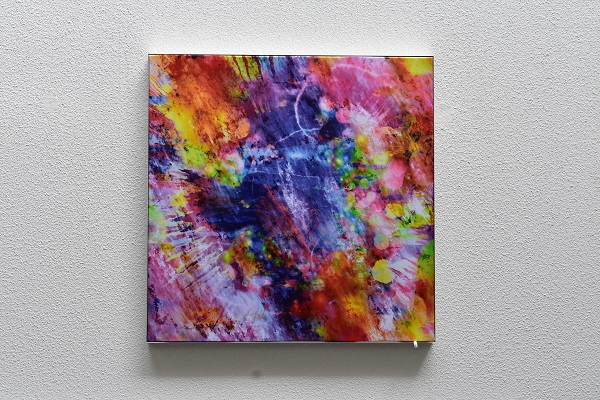 Big Acrylic Vs. Large Canvas Prints
In 2005, the canvas print market was saturated. In 2020, it is oversaturated. With so much information available, and options to choose from, we like to streamline your decision as best as we can. That's why we are available 24/7 by email or phone to help you achieve your home decor dreams. For further questions, don't hesitate to contact us!