Creating custom Acrylic and Metal prints is very intriguing as we get to witness a spectrum of images. Art is objective – one photograph can leave me breathless while others are cast to the wayside.
We receive a multitude of images for prints from around the globe. Whether a snapshot from a safari adventure to a glimpse into a wedding event, and that treasure find of a digital photograph on sites such as Shutterstock or Pixabay. Each image is met with our upmost standards and care, regardless of "taste" matter. The only suggestions we offer deals with colour enhancement or appropriate sizing dimensions.
I would like to share a few commentaries regarding my experiences finishing Acrylic and Metal prints.
Antelope Canyon
Antelope Canyon is a slot canyon found in the American Southwest of Arizona. Millions of years of wind and water erosion led to a stunning geographic landscape of rolling sandstone. With access to a lower and upper Canyon view, visitors can experience up close rock formations, textures, and shapes, that change colors with the sun's position throughout the day.
The majestic scenario paves way for the photographer's dream. We have seen our fair share of Antelope Canyon visionaries. The pastel hues permit the look of an authentic painting brought to life. With this, Antelope Canyon lands its mark on my bucket list.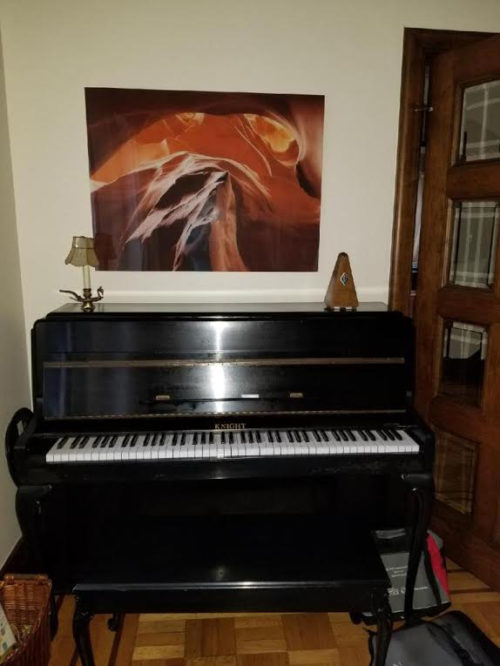 Everest
As an avid fan of Everest, with the abundance of videos and books in my possession on the world's largest mountain – I can say it is an absolute pleasure to receive an order for an Acrylic or Metal print. From a photo found online to a real-life photograph, each transformation is spectacular.
In the Fall of 2017, Grace calls in and inquires about a custom Acrylic print. At that time, I was unaware that the beautiful Everest image she sends in, is one she took while climbing the colossal mountain. In total awe, I question her on various occasions about her adventures. "With passion comes pain" she explains, gently laughing. From going snow blind, to frostbite, this phenomenal strength of Grace endured a 7.8 earthquake while scaling Everest.
I believe each image has a story, and it is through our mediums, we capture that essence and make it last through time.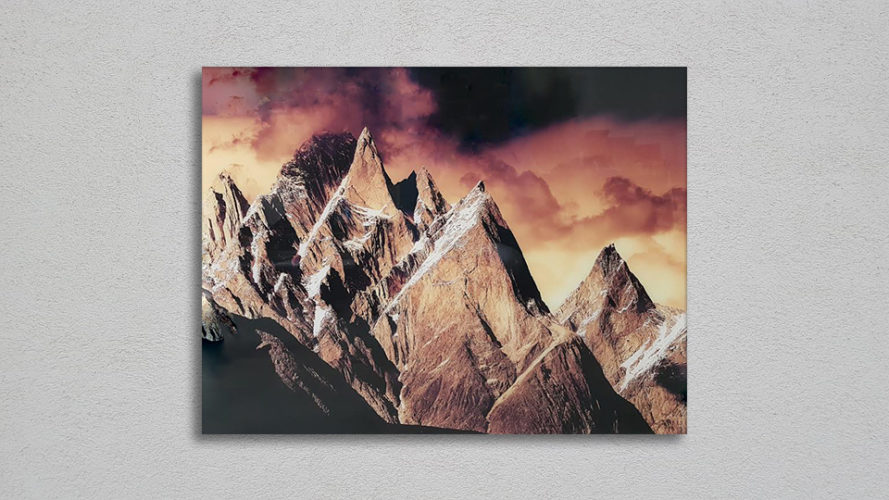 Acrylic Tiles
Four years ago, we receive an order from a client wishing to tile his stairwell with small Acrylic prints. With an extensive collective of flower shots, his determination to use them as part of his home décor is met with success. Due to the smaller space, wallpaper and a large print is out of the question. To overcome the challenge, we create 368, 8' by 6' tiles that cover the area. Not only that, a special tape is sent to secure each print. End result – Astonishing. Let's hope he does not need to redecorate for a while!
The Backlit
As the Acrylic market gains popularity, more people are seeking an upscale offering. The Backlit Acrylic answers the call for those willing to spend a little more to make an impression. For instance, we recently produced a backlit for a couple in Utah. After numerous attempts, and several funds later, they came to Big Acrylic and together we finally found the "WOW" factor. A one of a kind print to light up the room with a magical display of childhood fantasy!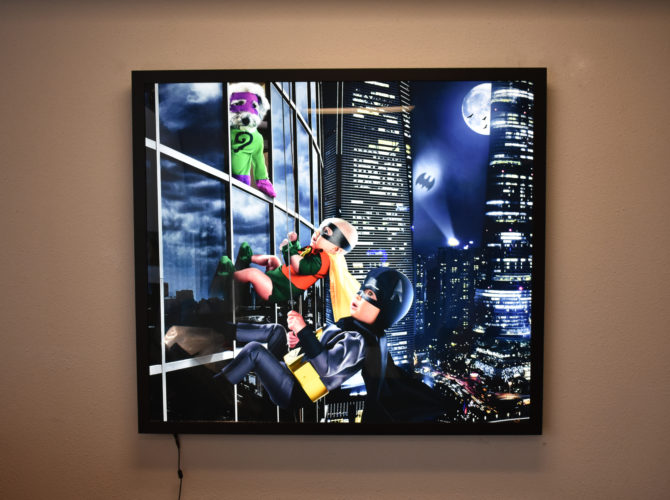 The HDR Effect
HDR or High Dynamic Range in photography is a great way to use luminosity in photographs. Most cameras cannot provide this range of exposure within a single shot due to their low dynamic range. High-dynamic-range photographs can be done by taking various photos (3 to 9) of the same image then fusing them together to generate one image. The end results are mind blowing, surreal works of art that captures different colors and saturation levels. You are able to determine the extent of how far you want to go with this style.
If you are an amateur like myself, there are various software packages out there which enable you to create different styles of HDR by offering user-friendly, styling templates. Take a photo, test it out, and you will find the hours fly by seamlessly. Our suggestion – www.hdrsot.com
HDR can be done on Canvas, Acrylic or Metal. However, through experience, the ideal mediums are Acrylic or Metal.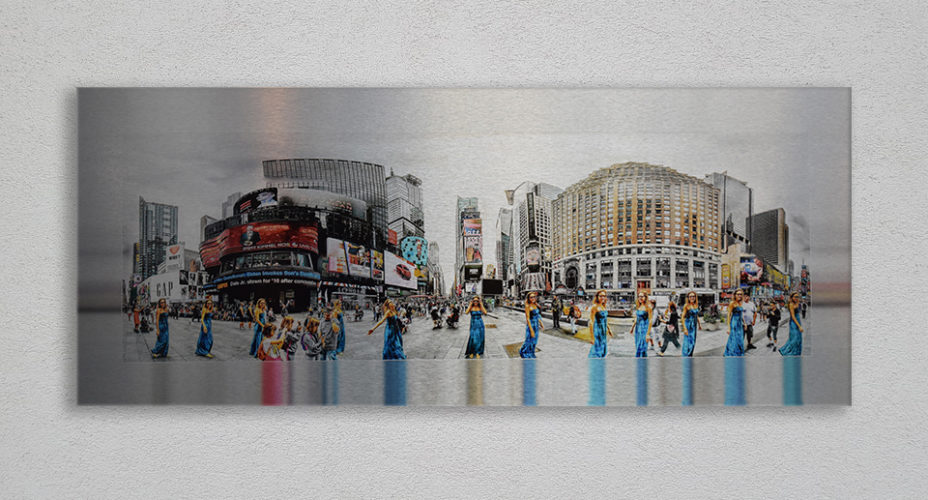 Follow our blog as we will continuously update you with new products and stories relating to our out of this world Acrylic and Metal prints!