Last week, we talked about all of the new, exciting changes happening at Big Acrylic. But we forgot about one of the most exciting ones! We moved our offices, within the same building, just a newer, brighter space to accommodate our growing team. In our move, we finally decided to hang up some of the artwork we've had around the office. I decided to hang up one of my favourite pictures we've ever done, a sublimated metal print of Mt. Everest. After this past year, a photo of the summit of Mt. Everest feels à propos. With all that being said, this week's blog post is going to dive into mountain wall art.
Mountains are probably one of the most popular landscape subjects we receive to print. It's not hard to imagine why. Mountaintops provide amazing viewpoints from above that make excellent panoramas. Climbing a mountain is also an incredible achievement that should be celebrated. Obviously, the fascination with mountains leads to the proliferation of mountain wall art. We'll start by looking at the different types of mountain images you can print. We will also discuss where to find these images, if hiking really isn't an option for you right now. Then, you'll hear all about our different mediums and which ones work best for your print!
forest mountain wall art
Rocky Mountain Wall Art
The Rocky Mountains on the West Coast of Canada and the US are probably one of the most iconic mountain ranges in the world, after the Himalayas and the Andes, of course. These mountains are relatively young (in mountain years, which are substantially longer than dog years). They are caused by a massive tectonic plate underneath the Pacific Ocean colliding into an equally massive plate underneath of North America. The impact results in the creation of the large rocky peaks that we see today.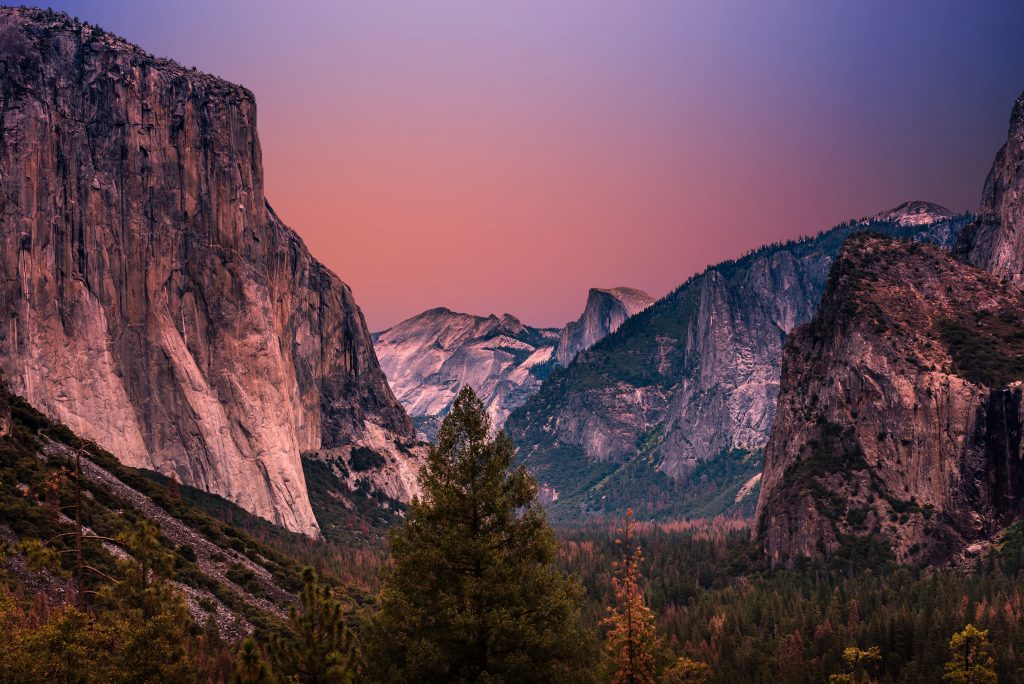 The Rock Mountains are stunning subjects. Especially El Capitan in Yosemite National Park, pictured above. Thousands of images of this 3,000 ft sheer granite face exist on the internet on such sits as Pixabay, Unsplash  and more! And (almost) all of these photos are free to use to create your own print. Rocky Mountain prints have the quintessential "mountain" feeling. There are jutting peaks, pine trees, waterfalls, rapids that complement the mountains. These other natural features usually create a more natural feeling, or more of an immersion into the image. Even just looking at photos for this blog post made me want to jump into the car and drive to California. Maybe when the borders re-open…
Appalachian Mountains Art
Another mountain range rolls across the eastern seaboard of the US. The Appalachian Mountains are much, much older than their West Coast counterparts. But, when they formed, millions of years ago, they looked nearly identical to the Rocky Mountains. Now, after thousands of centuries of wind, rain, and snow, the Appalachian Mountains are now rolling, tree-covered mounds. In the autumn, the deciduous trees ignite in a display of red, orange, and yellow leaves. Appalachian Mountain art doesn't necessarily have the same stony, rugged appeal as the Rockies. But, they do have a certain relaxing ambience, especially photos of the Great Smoky Mountains, pictured below.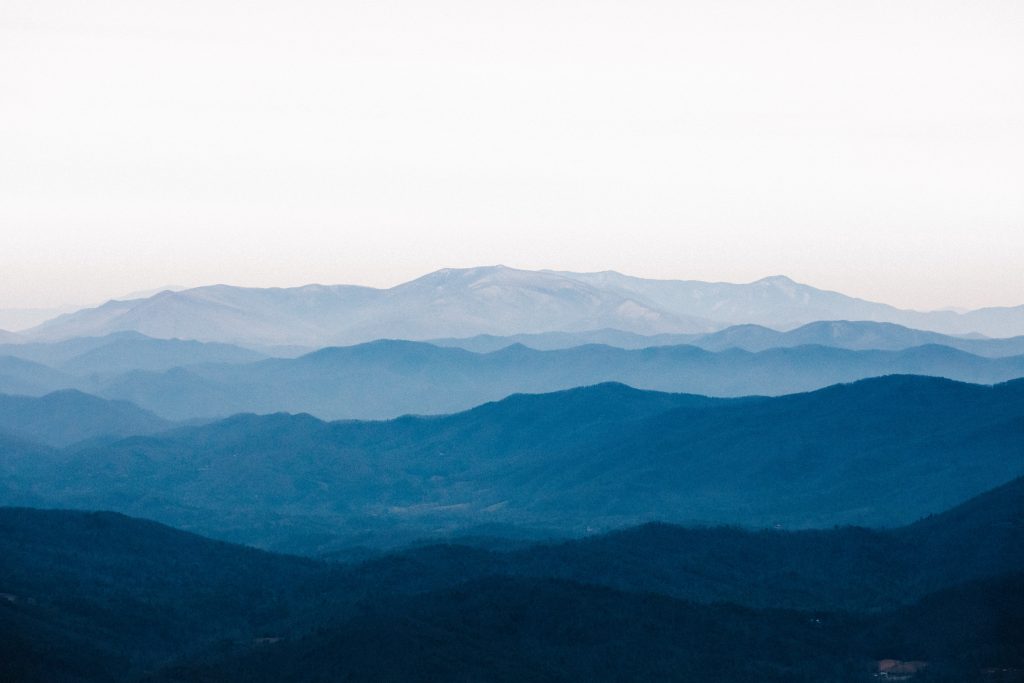 These mountains play with perspective. They look like giant waves rolling across the surface of the Earth. But if you are looking for a more calm feeling, look no further than the Appalachian Mountain range.
Mt. Fuji
Though Mt. Fuji does not call North America home, this beautiful volcano inspires everyone who looks at it. Its snow-capped cone is absolutely breathtaking, especially when it looms in the background of other objects. The best place for photos of Mt. Fuji are usually from artists. While some great photos exist on stock photo sites, like the one featured below, most of the best photos of Mt. Fuji are snapped by photographers and require some compensation.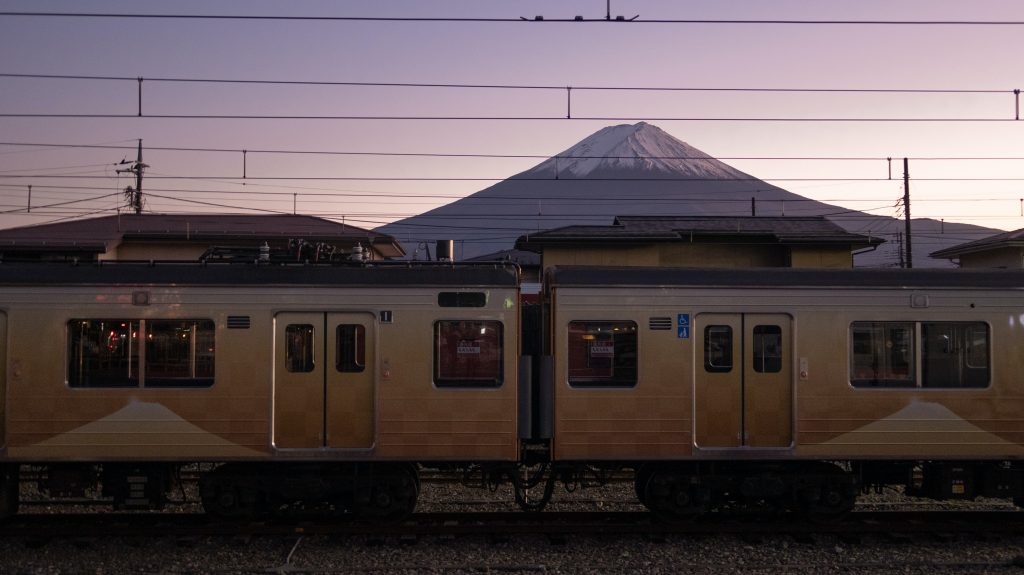 Prints of Mt. Fuji create the same serene atmosphere as prints of the Appalachian Mountains. The color palette in these photos tends to be very subdued, meaning they match well with pretty much any decor style you want.
Mt. Everest
Of course, what kind of list of mountain wall art would exclude the most famous mountain of all. Yes, Mt. Everest is the tallest mountain on Earth rising over 8,000 ft above sea level. If you scroll up to the picture of El Capitan, bear in mind that El Cap is less than half as tall as Everest. It makes sense then, that most of the photos of Everest are focused on the peak, or on the journey to the peak. To capture the whole of Everest in a photo requires one to back up quite a bit. Everest photos don't necessarily have the same calming vibe as the other photos.
I can safely say that hanging the Everest photo in the office has sort of inspired the team to work a little harder and stay motivated to get our work done. There's a sense of adventure, too, that a photo of Everest evokes that helps keep your imagination alive while working.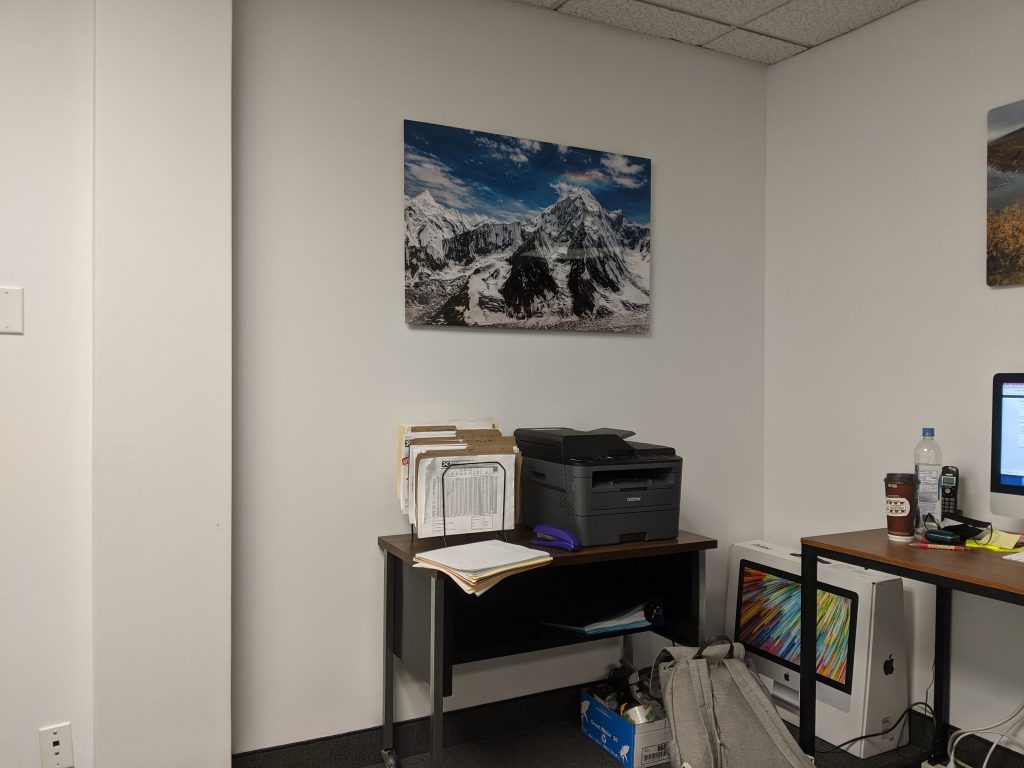 mountain wall art diy – Contact Us
Well, it feels right to conclude with the photo that started it all. Mountain photos make excellent additions to your home decor, and each mountain photo conveys its own feelings that can change the overall mood of a room. Mountain photos look great on acrylic or metal, depending for the look you want. I, personally, love sublimated metal for extremely detailed mountain photos, like the one of El Capitan. However, we have seen a lot of Smoky Mountain photos done as a panorama on acrylic. Additionally, some very large photos, like, a shot of Everest, look excellent as a triptych.
As usual, we are here in our nice, new, decorated office to help you with any question you may have. We love to hear from you guys, and we love to see the breathtaking photos you send us to print. Don't hesitate to reach out and contact us to get the ball rolling on your next project!